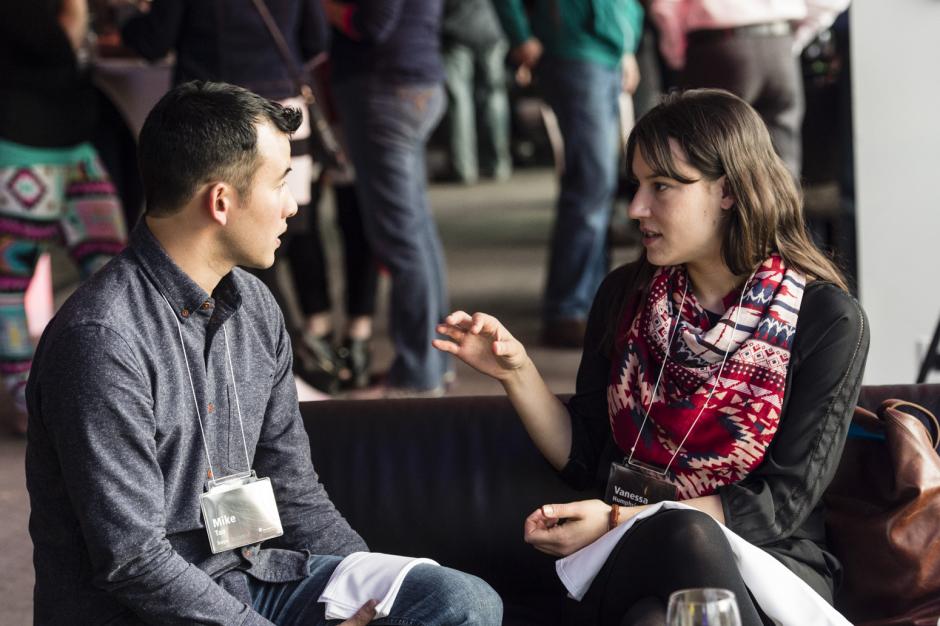 Champion Visionary Leaders
Building upon our 60-year history of transforming leaders, Banff Centre for Arts and Creativity is reimagining its Leadership Development programming as part of the Peter Lougheed Leadership Initiative, a collaboration between the Centre and the University of Alberta. As part of the Initiative, the Peter Lougheed Leadership Institute at Banff Centre will foster leaders who focus on building strong communities, influencing positive change at a system-wide level, and shaping a better world.
Lougheed Leadership builds capacity by developing Canada's current and future non-profit, cultural and Indigenous leaders, and by advancing innovation in their sectors. The Institute aspires to be a global leader in programs and summits on topics of national and international importance that enable emerging and established leaders to build a better world; to enable leaders to innovate across sectors and without boundaries.
The Honourable Peter Lougheed was an extraordinary man who cared deeply about his family, his province, and his country. His legacy is one of truly significant accomplishment and leadership. The Peter Lougheed Leadership Initiative is the most prominent project to which the Lougheed family has lent its name since Mr. Lougheed's passing in 2012. Building on this legacy, the Institute will inspire leaders to grow and achieve by gaining new perspectives, skills, and approaches to tackling some of society's toughest challenges.
 
Our Goals
Access: We will provide financial support for Indigenous, community, and creative industry leaders through our programming for emerging, mid-career leaders, and mentors to ignite social change and innovation.
Innovative Excellence: Creativity and innovation are key skills for the 21st century, and the Institute must offer and attract the best thought leaders to advance knowledge, innovation, and social change.
Made in Banff. Shared with the World: We are committed to sharing the knowledge, solutions, and best practices that emerge from the Institute. Whether through forums, talks, publications, and virtual platforms, you can help us achieve this. 
The process of becoming a leader is much the same as becoming an integrated human being.
Warren Bennis
Peter Lougheed Leadership Institute Supporters
Banff Centre celebrates and deeply appreciates the commitment to developing leadership capacity across Canada demonstrated by these generous supporters for Peter Lougheed Leadership Institute who provide key programming and access support.
Contact Us
For information on how you can support leadership programs, contact:
Candice Noakes, Associate Director, Operations
Development Office
1-800-495-4467
403-762-6651