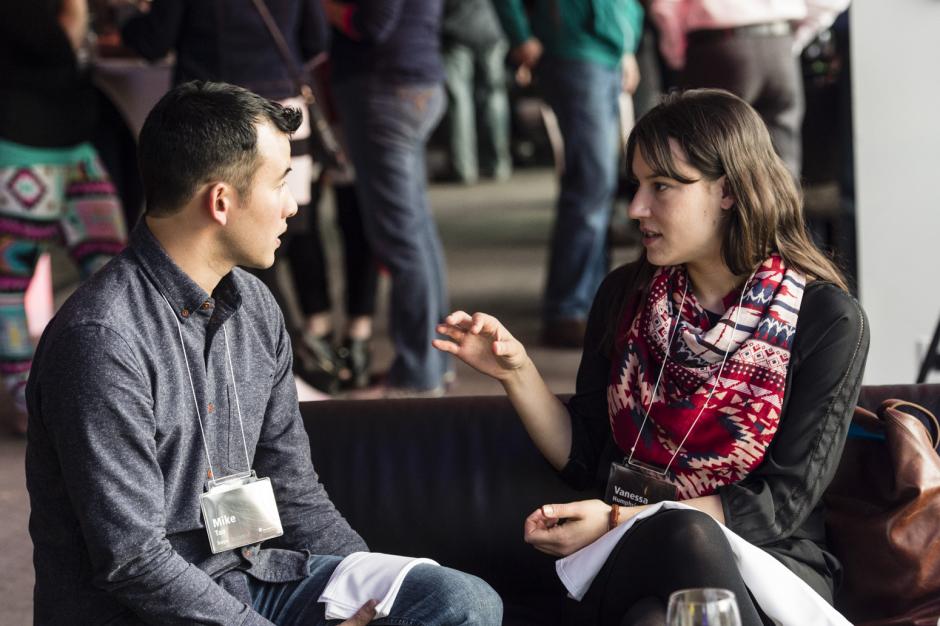 Champion Visionary Leaders
Building upon our 60 year history of transforming leaders, Banff Centre for Arts and Creativity continues to provide exceptional opportunities for leadership development. Empowering human potential is at the core of what we do.
We have a vision: to inspire and transform artists and leaders; to be a catalyst for meaning, change, knowledge, and creativity; and to be the global leaders in the arts, culture, and creativity. To achieve that vision, we aspire to deepen the arts and leadership learning and creation programs that are foundational to Banff Centre's creative soul.
Our leadership programs enrich the professional and personal development of aspiring and established leaders working across all sectors. While our Indigenous leadership and management programs build upon an intergenerational legacy of empowering strong community leaders. We offer a world-class learning environment where participants build upon their leadership and creative potential alongside passionate peers, and dedicated faculty who are experts in their fields. Our programs aim to enable leaders to innovate across sectors without boundaries.
Banff Centre is committed empowering the next generation of Canadian leaders through programs that integrate the power of the arts, the wisdom of experts, and the extraordinary natural beauty of Banff on Treaty 7 Territory. Building upon our legacy, we will continue to empower aspiring and experienced leaders with the expertise, confidence, and inspiration to make their unique contribution to society.
Our Goals
Access: We will provide financial support for Indigenous, community, and creative industry leaders through our programming for emerging, mid-career leaders, and mentors to ignite social change and innovation.
Innovative Excellence: Creativity and innovation are key skills for the 21st century, and the Institute must offer and attract the best thought leaders to advance knowledge, innovation, and social change.
Made in Banff. Shared with the World: We are committed to sharing the knowledge, solutions, and best practices that emerge from the Institute. Whether through forums, talks, publications, and virtual platforms, you can help us achieve this. 
For any leader who can imagine how a shift in perspective might be the most powerful tool we have to create change in our world, work, and relationships. Revolutionary and world class
Kari Simonson from Alberta Health Services, Foundations of Purpose participant, 2018.
Peter Lougheed Leadership Institute Supporters
Banff Centre celebrates and deeply appreciates the commitment to developing leadership capacity across Canada demonstrated by these generous supporters for Peter Lougheed Leadership Institute who provide key programming and access support.
Contact Us
For information on how you can support leadership programs, contact:
Candice Noakes, Associate Director, Operations
Development Office
1-800-495-4467
403-762-6651