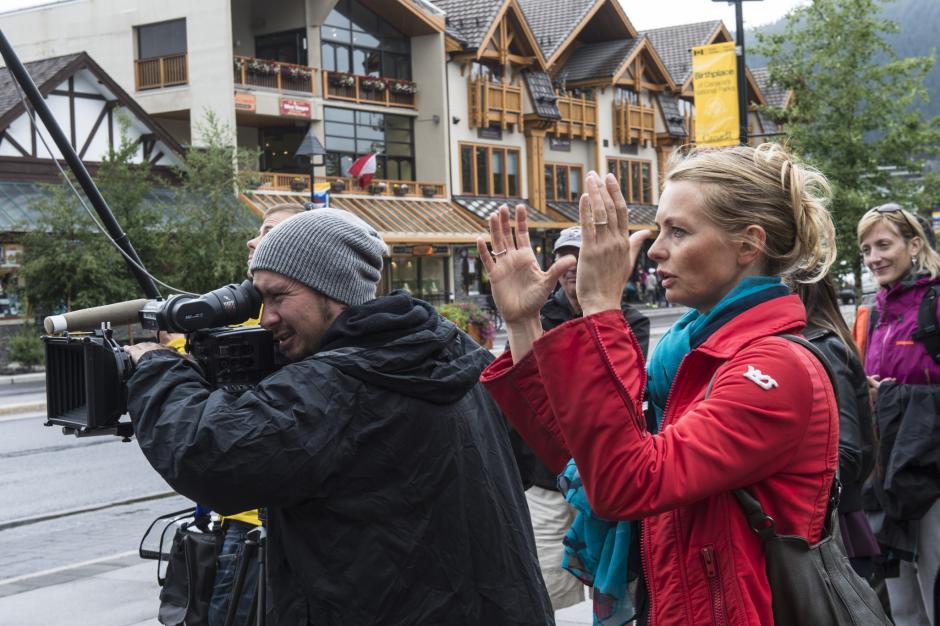 Banff Centre is pleased to host any accredited media representative for a site visit and attendance at any event or exhibition. The Centre maintains full-service hotel-style rooms on-site, award-winning restaurants, and an extensively equipped recreation centre. Our Guest Services Manager is also available to host tours of the Centre during your visit. Media rates are negotiable, and we work closely with Banff Lake Louise Tourism and Travel Alberta to offset additional costs of travel, accommodation, and sightseeing while in the Banff area.
Interviews
Banff Centre's Marketing and Communications department can facilitate any interviews with visiting artists, program participants, artistic directors, behind-the-scenes personnel, and administrators. We would be happy to facilitate either on-site or phone contact with artists once they arrive at the Centre.
Remote Broadcasting
Banff Centre has professional staff, space, and technology setup to accommodate any format of remote broadcast. In the past, the Centre has hosted full broadcasts of radio and television programming.
Sound clips and B-Roll
Banff Centre maintains state-of-the-art audio engineering and television production and editing facilities on-site. We can provide video clips of any length, or digital sound clips to enhance your stories, sent in any format: Mp3, online access,CD, Beta tape, etc. B-Roll can include production rehearsal clips, scenic shots, representational footage from past competitions, and performance footage.
Contact Us 
For media enquiries about the Banff Centre Mountain Film Festival World Tour, please contact: worldtourinfo@banffcentre.ca
For all other media enquiries, please contact: 
Communications Director
communications@banffcentre.ca
107 Tunnel Mountain Drive
Box 1020, Stn. 43
Banff, Alberta
T1L 1H5 Canada