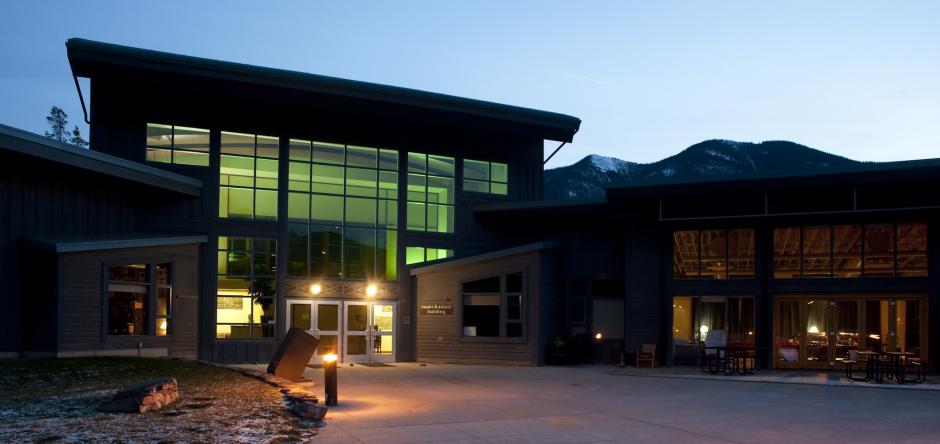 About the Theatre Complex
The Eric Harvie Theatre is best suited for presentation ceremonies and lectures for up to 959 participants. This facility is also features a large main lobby, and foyers ideal for private receptions.  Fully equipped, and professionally staffed, The Eric Harvie Theatre boasts full theatre production capabilities. Front-of-house staff, ticket printing and box office staffing are also available. 
The neighbouring Margaret Greenham Theatre is an intimate space that accommodates up to 246 people. Adjacent to this facility is  the Laszlo Funtek Teaching Wing featuring 10 meeting rooms which can accommodate between 10 and 180 people.  The Club, which seats 140 guests, perfect for intimate presentations in jazz, indie, or cabaret.
About the Music and Sound Building
The Music and Sound Building is home to the exquisite Rolston Recital Hall, suitable for lectures, presentations, award ceremonies and private receptions.   This function space can seat a group of up to 200 participants and features a view of Rundle Mountain.  
Beside the theatre is the Bentley Chamber Music Studio, which is used by resident musicians and doubles as a venue for meetings and private receptions with standing room for 100 people.  The main foyer of the Music and Sound building opens up to a large terrace ideal for an outdoor reception surrounded by Tunnel Mountain's natural landscape and mountain-views.