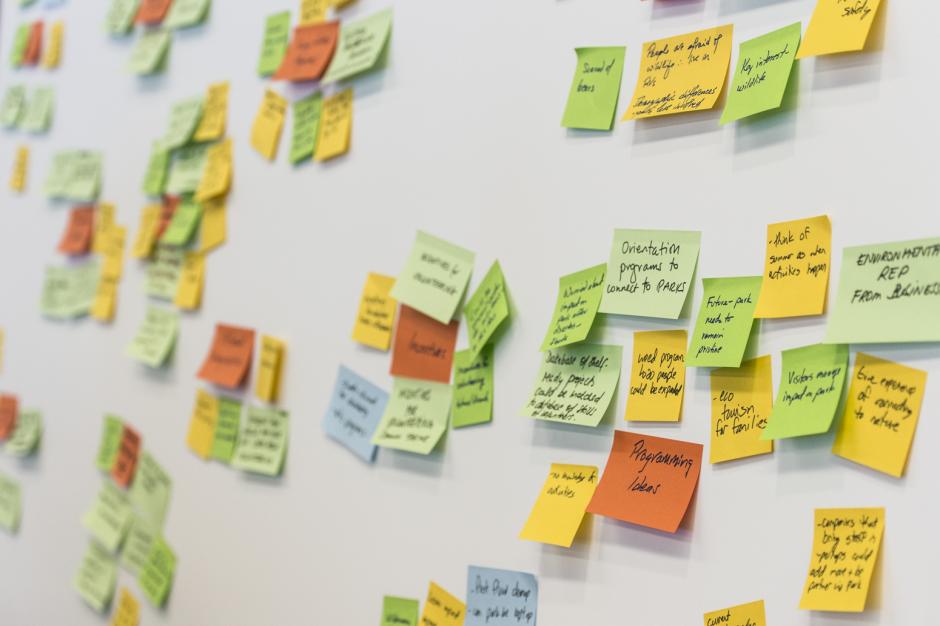 Banff Centre encourages employees to engage in lifelong learning by pursuing ongoing professional development. We believe it's critical for employees to enhance their skills and further their careers here at the Centre, that's why we offer so many opportunities to help them reach their goals.
Take a look at some of the inspiring programs below to see the types of professional development programs you can explore while employed at the Centre.
All employees complete the following programs:
Banff Centre Orientation
This invigorating half day program provides new employees with an opportunity to learn about Banff Centre, understand employee benefits and gain knowledge of the procedures and departments at Banff Centre.  You also get a tour of our beautiful 53-acre campus, followed by lunch in our renowned Vistas Dining Room.
WHMIS
At the Centre, safety is a top priority. Workplace Hazardous Materials Information System (WHMIS) training ensures that employees have the information they need to work safety with hazardous materials at Banff Centre.
Optional programs include:
Emergency First Aid

Standard First Aid

English as a Second Language

Powerful Conversations 

Microsoft Office Training

Writing Courses

Project Management 

Retire Happy

How to Manage Your Money

And many more...
Learn at Lunch sessions include:
How to Make Sushi

How to Tune Your Road Bike

Water Colour Painting

Stress Management

Book Making

Campus Art Walks

Photography 

And many more...
Contact Us
For questions about jobs at Banff Centre please contact careers@banffcentre.ca
For all other HR enquiries, contact Human_Resources@banffcentre.ca
Phone (403)762-6177
Fax (403)762-6677
107 Tunnel Mountain Drive
Box 1020, Stn 19
Banff, Alberta
Canada, T1L 1H5