Shyam Selvadurai | The Hungry Ghosts
SHYAM SELVADURAI was born in 1965 in Colombo, Sri Lanka. He came to Canada with his family at the age of nineteen. He has studied creative writing and theatre, and has a B.F.A. from York University. Funny Boy, his first novel, was published to immediate acclaim in 1994, was a national bestseller, and won the W. H. Smith/Books in Canada First Novel Award and, in the U.S., The Lambda Literary Award, and was named a Notable Book by the American Library Association. Cinnamon Gardens, his second novel, was shortlisted for the Trillium Award. It has been published in the U.S., the U.K., India, and numerous countries in Europe. Shyam Selvadurai lives in Toronto.
Shyam Selvadurai would've been Associate Director, Narrative at Banff Centre's 2020 Writing Studio Residency. That program had to be cancelled due to the COVID-19 pandemic.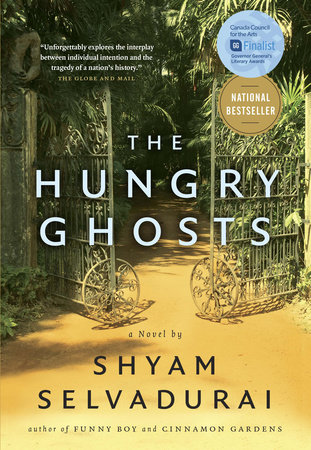 The Hungry Ghosts is an unconventional exploration of the immigrant experience; a tale of family ties and the long reach of the past; and a heartwrenching look at how racial, political, and sexual differences can tear apart a country, a family, and a human being.