Ian Williams | Word Problems
IAN WILLIAMS is the author of the Giller Prize-winning novel Reproduction. His last poetry collection Personals was shortlisted for the Griffin Poetry Prize and the Robert Kroetsch Poetry Book Award. His short story collection, Not Anyone's Anything, won the Danuta Gleed Literary Award for the best first collection of short fiction in Canada. His first book, You Know Who You Are, was a finalist for the ReLit Poetry Prize. Williams holds a Ph.D. in English at the University of Toronto and is currently an assistant professor of poetry in the Creative Writing program at the University of British Columbia. He was the 2014-2015 Canadian Writer-in-Residence for the University of Calgary's Distinguished Writers Program. Ian Williams currently resides in Vancouver, BC.
Ian Williams would've been Poetry Faculty at Banff Centre's 2020 Writing Studio Residency. That program had to be cancelled due to the COVID-19 pandemic.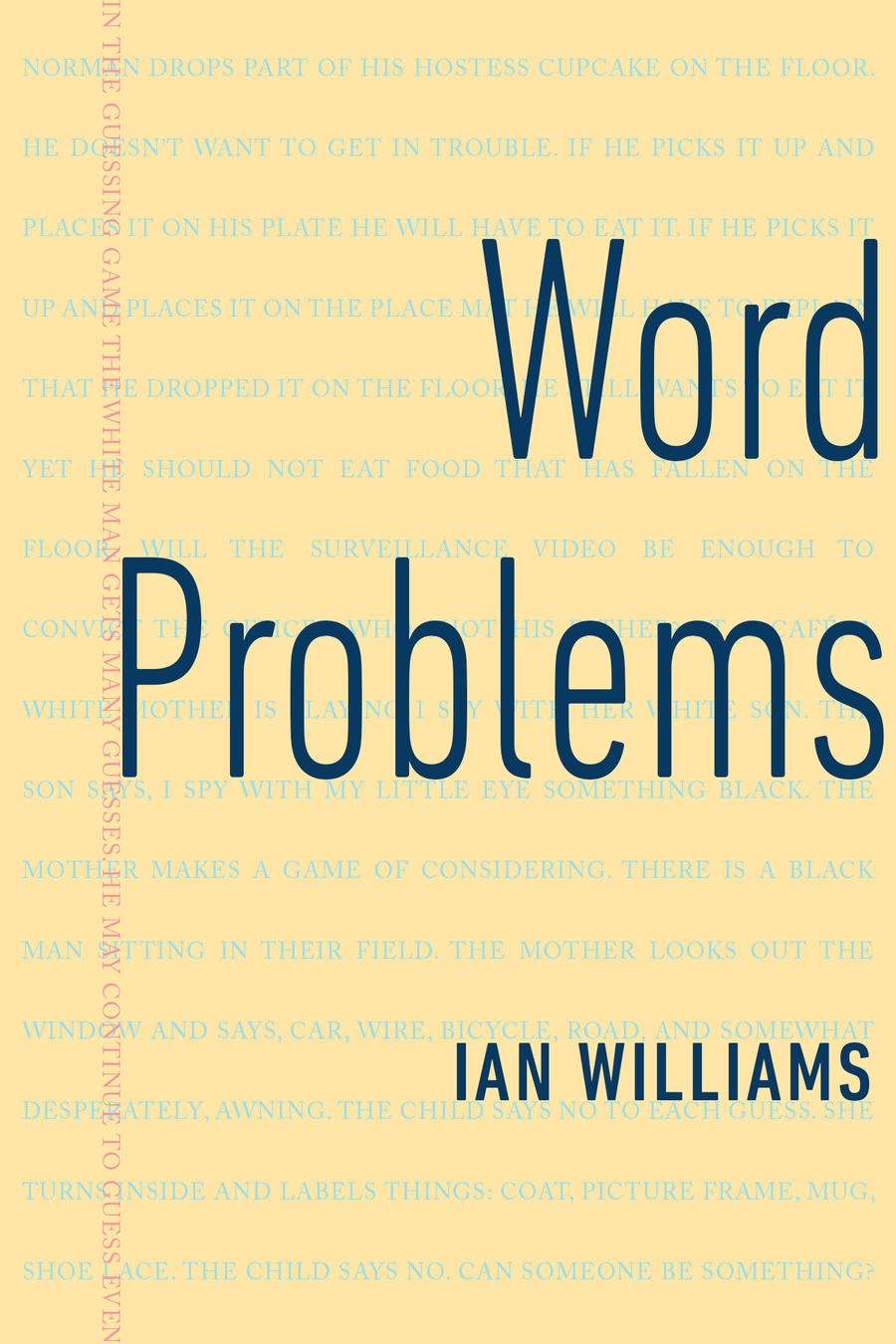 In this book, Williams uses his characteristic inventiveness to find not just new answers but new questions, reconsidering what poetry can be, using math and grammar lessons to shape poems that invite us to participate. All done with a light touch and a joyful sense of humour.