Lucas Crawford | The High Line Scavenger Hunt
Lucas Crawford is the author of three poetry books: Sideshow Concessions (Invisible 2015, winner of the 2015 Robert Kroetsch Award for Innovative Poetry), The High Line Scavenger Hunt (University of Calgary 2018), and Belated Bris of the Brainsick (Nightwood 2019). These books study queer life, food and fatness, urban space, transgender, jewishness, and mental health in a variety of forms and voices. Lucas believes in the public vitality of poetry: in August 2019, Manhattan's High Line park launched a poetry-based audio guide for its visitors, based on Crawford's second book and the work of two other writers. Crawford was born in Halifax, raised in rural Nova Scotia, currently lives in Fredericton, and is Associate Professor of English at UNB. Crawford doesn't like writing twee biographies (loves yours, though) – but can add that some favourite activities include bowling, basketball, avoiding pronouns altogether, swimming, cooking, mixing up genres and genders, and Tetris.
Lucas Crawford was faculty at Banff Centre's 2020 Spring Writer's Retreat.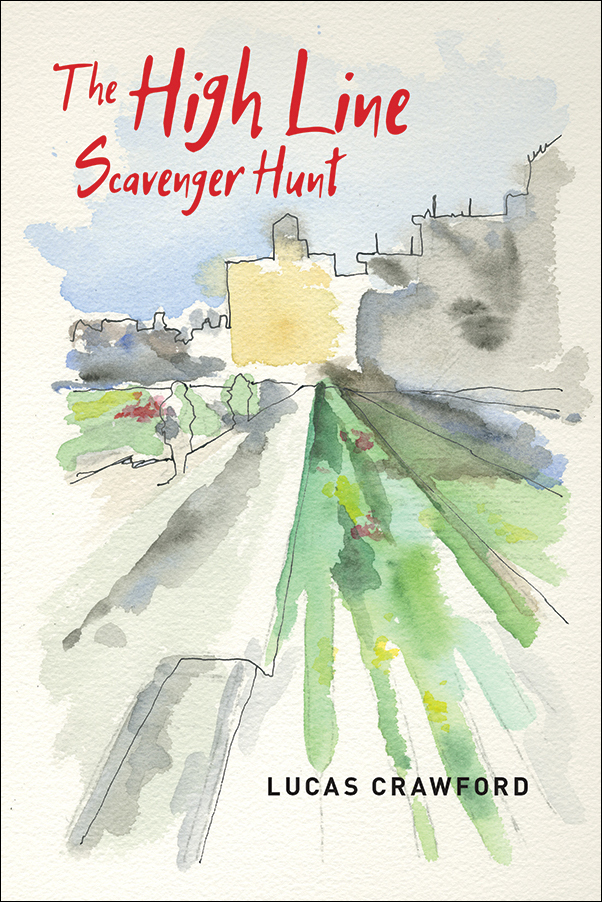 In The High Line Scavenger Hunt, Lucas Crawford leans in to the tensions between the revitalized High Line Park and the queer histories of the High Line neighborhood, braiding transgender history, autobiographical reflection, and architectural speculation into a commentary on the histories now lost to gentrification.