Attention!
Sally Borden Fitness and Recreation will be closed until further notice for preventative measures.
We will provide updates on reopening and memberships as this situation evolves.
Thank you everyone and stay healthy.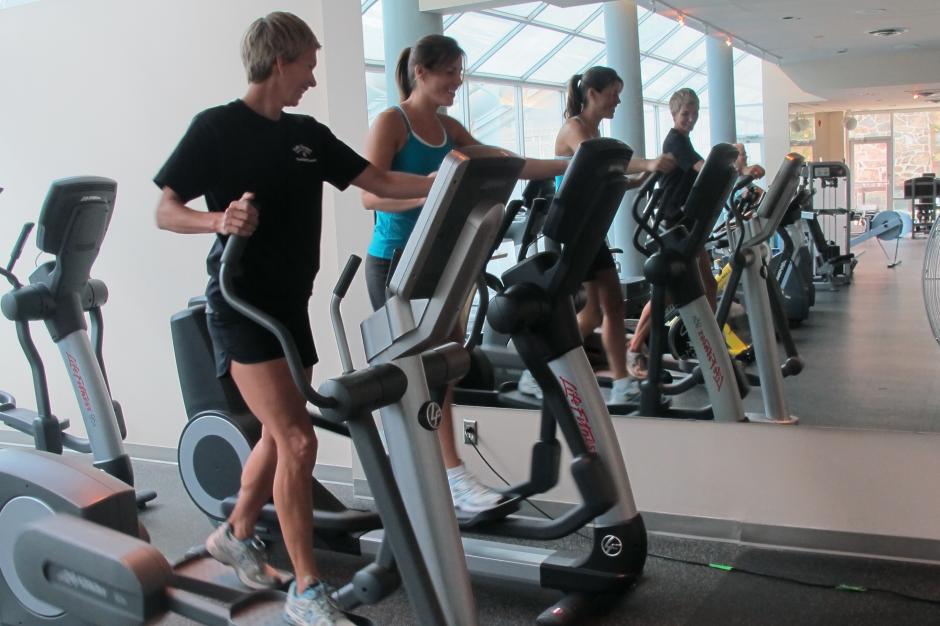 Leading a Healthy, Active Lifestyle
Proper exercise and training habits provide numerous benefits to both your mental and physical wellbeing, which is why the Sally Borden houses a state of the art fitness centre including: 
cardio and weight machines
free weights
an indoor running track
a gymnasium which may be used for both your sport and training needs
We also provide personal training services and a wide range of fitness and programs. Whether you are a beginner trying to figure out how to use the equipment, an athlete in training for the next big competition, or simply wanting to lead a healthy, active lifestyle, Banff Centre recreational amenities and professional staff are here to help you achieve your health and wellness goals.
Weight Room Orientation
Learn to Gym
Are you new to the gym or maybe just unsure on how to use certain type of equipment? You can set up your own free 30 minute weight room orientation with one of our trainers by contacting the Health and Fitness Coordinator through the contact information at the bottom of the page. 
Under 18
Members 14-15 years of age:
Must attend a Weight Room Orientation session which is mandatory to use the Fitness Room.
If a Weight Room Orientation session is not completed, use of the Fitness Room is only allowed while under the supervision of a parent or legal guardian.
Signature of authorization of parent or legal guardian is also required on a PAR-Q form.
Members 16-17 years of age:
Must attend a Weight Room Orientation which is mandatory to use the Fitness Room; or
A parent or legal guardian may waive the Weight Room Orientation by signing below.
Contact  Us 
For more information about our fitness centre and training services, please contact:
Email: sbb_info@banffcentre.ca
Phone: 403.762.6450