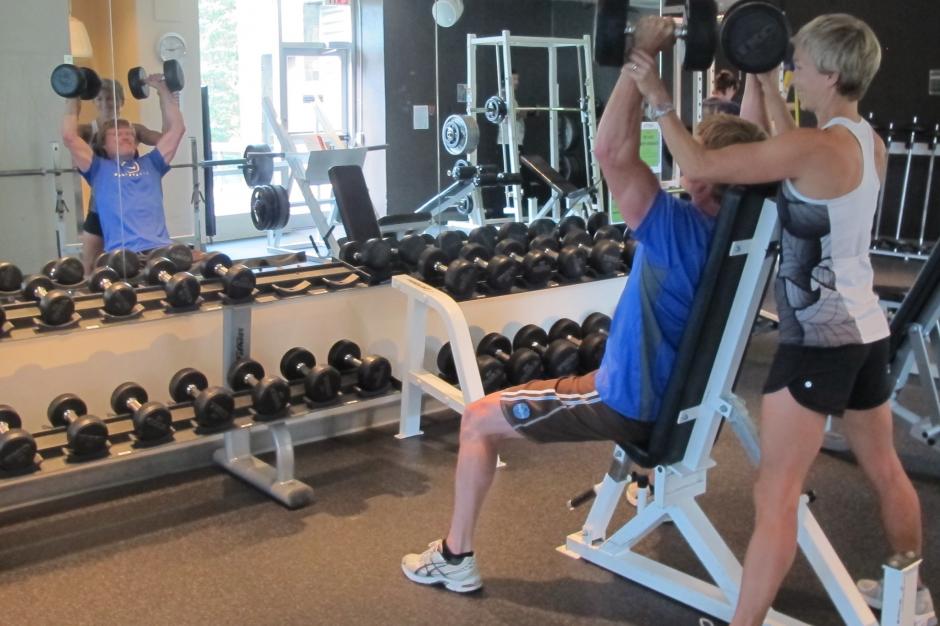 Fitness consultants can be key in helping you achieve your fitness and health goals. No matter what your fitness goals are, our fitness consultants will provide the right combination of support, knowledge and direction to maximize your training efforts and optimize your time.  Your success - is our success!
Fitness Assessment
90 min - $80 + GST
This session includes performing a series of standardized assessment protocols to develop a better understanding of the individuals physical activity, fitness and lifestyle.  The various assessments will evaluate all components of health and fitness including: body composition; aerobic fitness, flexibility, power, balance, muscular strength and muscular endurance. 
Fitness Consultation
90 min - $80 + GST
A fitness consultation is the starting point for all new clients.  In a consultation the trainer will gather information to assist in the development of the most appropriate and individualized program.  The consultation session will include discussing your health and fitness goals, history and current activity.  The active component of the consultation may include postural assessment and evaluation as well as muscular balance, and functional fitness tests.
Personal Training
60 min - $65 + GST
Personal training is the next step for individuals who have previously completed a fitness consultation.  Whether you are interested in on-going sessions and continual trainer support, program modification or the development of a new program, there are several personal training options available.  It is our goal to work with you and determine the most effective and practical training package in order for you succeed and meet your fitness and health goals.
Personal Training Packages
Purchase more than one session at one time and save! 
 3 - 60 minute sessions $165.75  (15 % savings = $55.25 / session)
 5 - 60 minute sessions $260  (20% savings = $52 / session)
10 - 60 minute sessions $487.50  (25% savings = $48.75 / session)
Contact  Us 
For more information about our fitness services, please contact the Health and Fitness Coordinator:
Ty Armstrong 
Health and Fitness Coordinator
Phone:
403.762.7523 
Email: 
Tyler_armstrong@banffcentre.ca