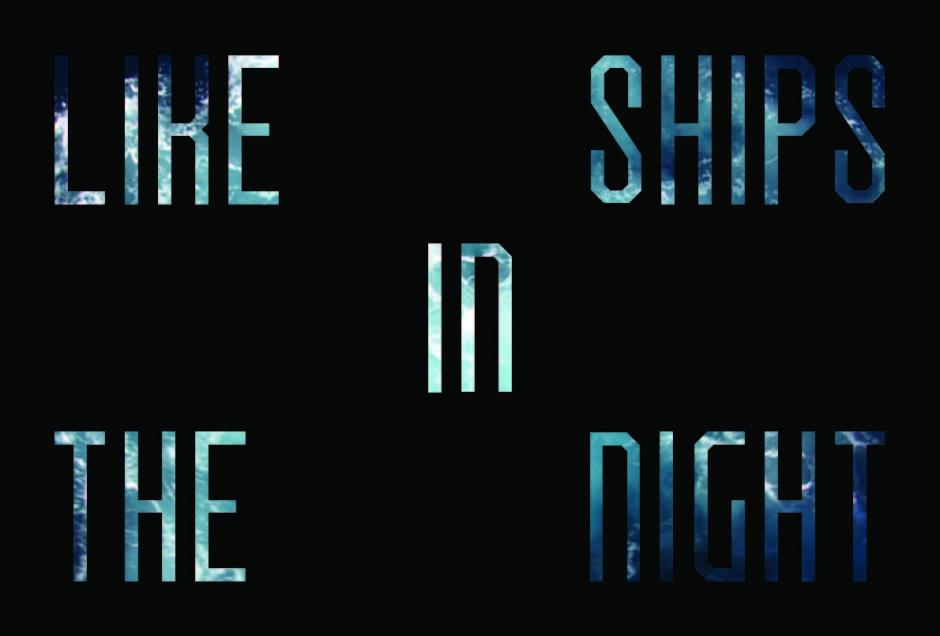 An Exhibition by Caroline Monnet 
January 26 - May 6, 2018
Curated by Peta Rake
Walter Phillips Gallery, Main Space
Opening Reception
Friday January 26, 2018. 6:00 – 9:00 p.m.
Artist and Curator Talk
Saturday January 27, 2018. 2:00 p.m.
Exhibition Tour
February 14, 2018, 5:00 p.m. 
Art Break
March 13, 2018, 12 p.m.
Exhibition Tour
March 28, 2018, 5:00 p.m. 
"Is the sea where hope begins or where it runs out?" [1]
Like ships in the night centres around a journey that Montreal-based, Algonquin artist and filmmaker Caroline Monnet took in the summer of 2012, where she boarded a ship docked at the Dutch port of Ijmuiden, on the coast west of Amsterdam. What ensued was a twenty-two-day voyage across the Atlantic Ocean, documented by the artist via handheld Mini DV. Growing up in Outaouais, Quebec, and in Brittany, France, the work draws upon her time spent on both sides of the ocean. The vessel eventually docked in Montreal, only to continue its journey through the Great Lakes region to Cleveland, to unload many tonnes of steel to make American cars.
The Atlantic Ocean, covering a fifth of the earth's surface, has countless islands, encompasses a dozen seas and has an underwater mountain range that serves as the boundary of four tectonic plates. Its surface also becomes a marker of mountains and of our skies. This surface is a base line, a site at which one can begin. It marks time; in tides, and bodies, and wind. It surges like a warning, and is calm like a mood. It extends further north and south than we account for in our consciousness. It has its own codes, communiques, and relations. Its rise and fall is fraught, changing as the globe warms, and as we encroach and retract around its edges. It is farmed, spoken to, and imaged; has its own soundtrack, and its own dedicated library that charts its varied narratives. It has seen war, exchange, hope, greed, migration, longing, and plunder, and monstrous storms that eliminate any sense of a horizon.
Monnet's film becomes a narrative for upending perspective, as well as for the transmission of information across impossible divides. Meditative, the film continually washes into itself and then retreats, an inkblot test made from our collective consciousness of this body of water. The imagery of the journey is dotted by markers of industry, refracted light, ships as shadows in the distance, and boiler rooms of infinite gauges; with Morse code and jamming radio signals providing a continuous backing track. Like ships in the night also features new concrete, text and copper works, as well as a triptych of photographs framed to destabilize the imagery's horizon.
Drawn from the 1864 poem Tales of a Wayside Inn, the exhibition title speaks to a momentary union between two entities.[2] More recently, the idiom has come to describe a missed connection between two people or communities; a divergent or transient relationship undone by interpersonal, geographic or cultural divides. Framed together, Monnet critiques the colonial, industrial and economic interchange between Canada and Europe as an indigenous woman. Like ships in the night speaks to the interconnectedness and the diversity of views that shape our place within the world, shedding light on the given historical and cultural complexities of our contemporary colonial context.
-  Associate Editor of Canadian Art, Yaniya Lee
 
Caroline Monnet is the recipient of the 2017 Walter Phillips Gallery Indigenous Commission Award, created to support the commission of new work. 
________________________________________
[1] Amy Sherlock, "Sea Change: Our complex relationship to the world's oceans," Frieze, 2017. p. 52.
[2] Henry Wadsworth Longfellow, 1864, Tales of a Wayside Inn. University of Michigan. p 266.
Artist Biographies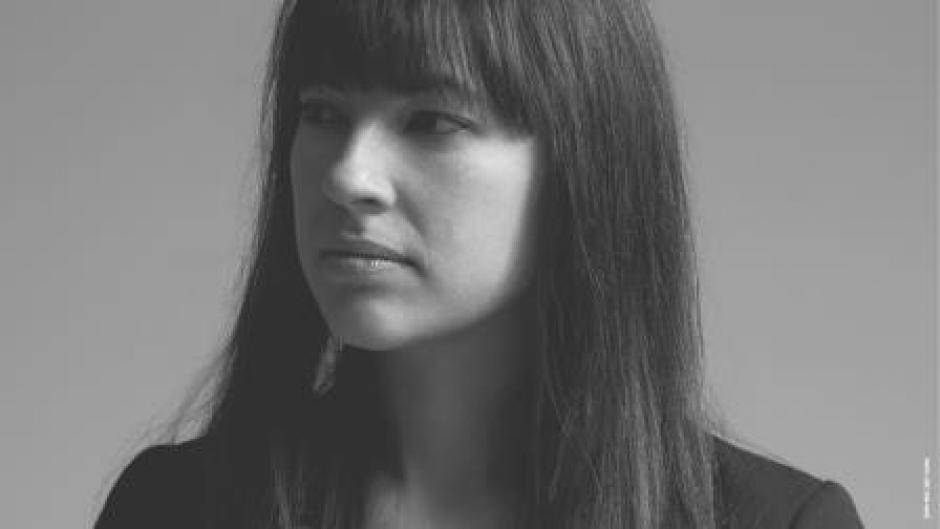 Caroline Monnet is a multidisciplinary artist of Algonquin ancestry from Outaouais, Québec. Her work demonstrates a keen interest in communicating complex ideas around Indigenous identity and bicultural living through the examination of cultural histories. Monnet has exhibited in various venues such as the Palais de Tokyo, Paris and Haus der Kulturen, Berlin for Rencontres Internationales Paris/Berlin/Madrid; Toronto International Film Festival; Aesthetica Short Film Festival, York; Cannes Film Festival; Sundance Film Festival, Park City; Tampere Film Festival; and Arsenal and Museum of Contemporary Arts, Montréal. 
  Recent exhibitions include a solo show at Axenéo7, Gatineau; Indigenous Art Biennale, Montréal; and Contemporary Native Art Biennial: Culture Shift, Art Mûr and McCord Museum, Montréal. Her next exhibitions include solo-presentations at Action Art Actuel, Saint-Jean-sur-Richelieu, and Like ships in the night at Walter Phillips Gallery, Banff Centre for Arts and Creativity. Monnet has received awards and accolades including the Cinéfondation Cannes Film Festival Residency (2016-2017), the Golden Sheaf Award, Yorkton Film Festival (2016), and was nominated for the 2016 Canadian Screen award for Best Short Drama. In 2014 - 2016 she was the artist in residence at Arsenal Contemporary Art, Montréal. Monnet holds a BA in Communication and Sociology from the University of Ottawa and University of Granada, Spain. She currently lives in Montréal, and is a founding member of artist collective ITWÉ.
Walter Phillips Gallery Hours
Wednesday - Sunday 12:30 - 5:00 p.m.
Located at Banff Centre in Banff National Park, Alberta. Ground floor of Glyde Hall and is wheelchair accessible. The gallery is closed for public holidays.
Contact Us
For questions about the Walter Phillips Gallery, please contact:
Email: walter_phillips_gallery@banffcentre.ca
Phone: 1.403.762.6281
Walter Phillips Gallery 
The Banff Centre 107 Tunnel Mtn Dr
Box 1020
Banff, Alberta
T1L 1H5 Canada