Sara Cwynar, Eunice Luk, Virginia Lee Montgomery, Erica Prince
Walter Phillips Gallery, Main Space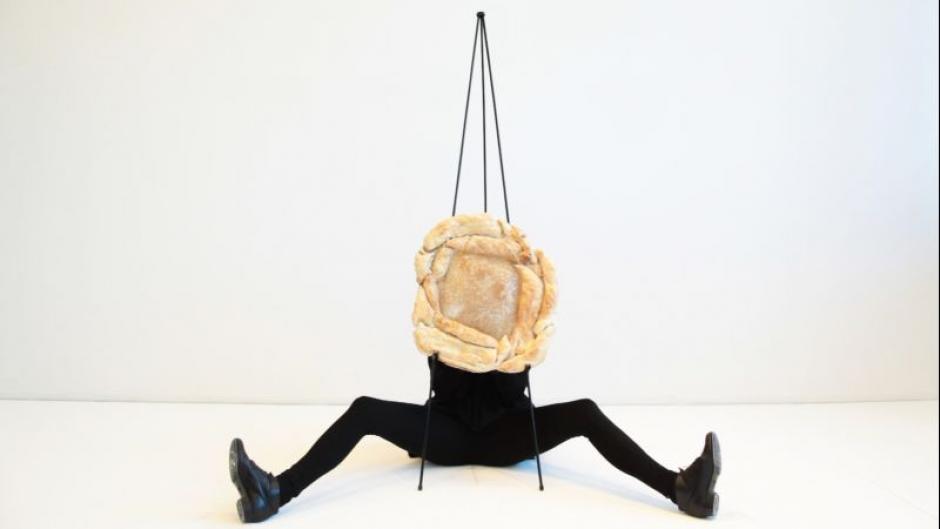 Walter Phillips Gallery 
Friday, January 29, 2016 
5:00 - 8:00 pm
Walter Phillips Gallery is pleased to present the group exhibition things you can't unthink, featuring four female artists, Sara Cwynar (New York City), Eunice Luk (Toronto), Virginia Lee Montgomery (New York City) and Erica Prince (New York City). 
The exhibition speculates on conventional materials and making, emphasized through constellations of unusual and familiar objects. Curiously shaped ceramics, mirrored pools, former partitions from Yale University's Particle Accelerator, and video coalesce in the space of the exhibition.
things you can't unthink reflects the inconsistencies and contradictions of philosophical fields – new materialism and object-oriented ontology – which are still in flux. Works included speak to innovation, craft, history and science, as well the use of artistic materials – clay, paint, found objects and precious metals – and the ways in which they are employed in the making of artworks. 
Artist Biographies
Sara Cwynar

Sara Cwynar is a New York¬-based artist working in photography, installation and book-making. Her work involves a constant archiving and re-presentation of collected visual materials. She is interested in the way that images morph, accumulate, endure and change in meaning and value over time, and the effect this has on a collective worldview. Cwynar is a former staff graphic designer at the New York Times Magazine. Recent exhibitions include solo presentations at Cooper Cole Gallery, Toronto and Foxy Production, New York. Group exhibitions include those at Higher Pictures, New York, and the Dallas Art Museum. Her second artist book, Kitsch Encyclopedia was published in winter 2014 and her third book, Pictures of Pictures was published by Printed Matter in fall 2014. She is represented by Cooper Cole Gallery in Toronto and Foxy Production in New York.
Eunice Luk

Eunice Luk is a visual artist based in Toronto. Luk is driven to draw in response to particular moments. She reacts to the effects of her surroundings—connecting and arranging feelings, contours, space and objects. She has recently exhibited at Art Metropole and Narwhal Projects, both in Toronto. She is currently an artist in residence at the Koganecho Artist in Residence program in Yokohama.
Virginia Lee Montgomery

Virginia Lee Montgomery is a mediating performance artist based in New York City. She received her BFA from The University of Texas at Austin in 2008. Projects include Ideation Accelerator at the Yale Department of Physics' Wright Laboratories on the decommissioning of Yale's Van De Graaff Particle Accelerator, Live-Sketching Labor at MOMA PS1 for Art Handler Magazine with ALLGOLD, and Collabiguity: Collaborative Drawing at the Vermont Studio Center. Selected group shows include Drawing for Sculpture, Tiger Strikes Asteroid, Brooklyn; Roving Room, Habersham Mills, Atlanta; and Rose Colored Glasses, Gavin Brown's Enterprise at Passerby, New York City. She has been awarded residencies at The Shandaken Project and The Vermont Studio Center. Montgomery is currently an MFA candidate in Sculpture at Yale University, New Haven.
Erica Prince 
Erica Prince is a multidisciplinary artist who utilizes architecture, interiors, domestic prototypes and makeover strategies to investigate other states of being, our essential and constructed identities, and our hopes and dreams for the future. She holds an MFA from Tyler School of Art, Philadelphia and a BFA from Maryland Institute College of Art, Baltimore. Prince has exhibited her work internationally, and has been a member of the Philadelphia-based artist collective Vox Populi for the past three years. In the summer of 2015 she was the Director of The Tyler School of Art Summer Painting and Sculpture Intensive, and she is currently an Adjunct Professor at The University of the Arts and Tyler School of Art, Philadelphia. Prince was born in Toronto and currently resides in Brooklyn.