Jeffrey Bishop | New York, USA
Jeffrey Bishop (U.S.A) is the son of a nomadic physicist; growing up in multiple countries, speaking multiple languages. This experienced shaped his world-view as well as approaches to making art. His practice fuses multiple explorations in abstract painting, printmaking, and computer generated imagery.  Interested in the merging of media within visual arts, his work exposes both lyrical and dissonant collisions.  Jeffrey holds an MFA from the University of Seattle, Washington, and has taught painting, drawing and art history at Cornish College of the Arts in Seattle.  His work has been exhibited across the U.S. and internationally.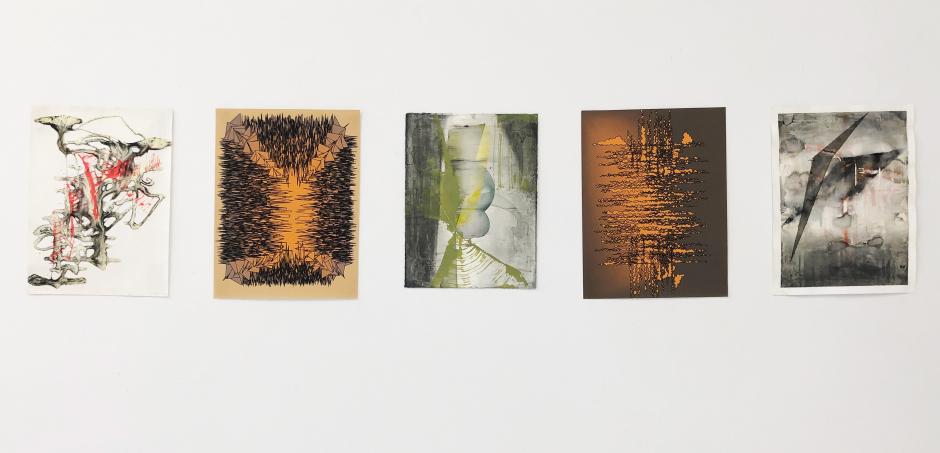 I am essentially an abstract painter. My work is not informed by or related to exogenous sources, and there is no narrative. These abstract forms are created digitally, and then transferred to canvas and paper through silkscreen and other printing methods. While at Banff Centre I explored 3 dimensional forms, 3D and CNC printing. These images will continue to be manipulated and translated into various other forms.
Jeffrey Bishop