Jordan Schwab | Quesnel, B.C.
Jordan Schwab, originally from Prince George, BC, holds a BFA from Thompson Rivers University (2005), and received his MFA from the University of Saskatchewan (2009). He has exhibited across the country, having been included in shows at SKOL gallery(Montreal), SNAP Gallery(Edmonton), Martha Street Studio(Winnipeg), Kamloops Art Gallery, and AKA Artist-Run, PAVED Arts, and Remai Modern Pre-Launch in Saskatoon.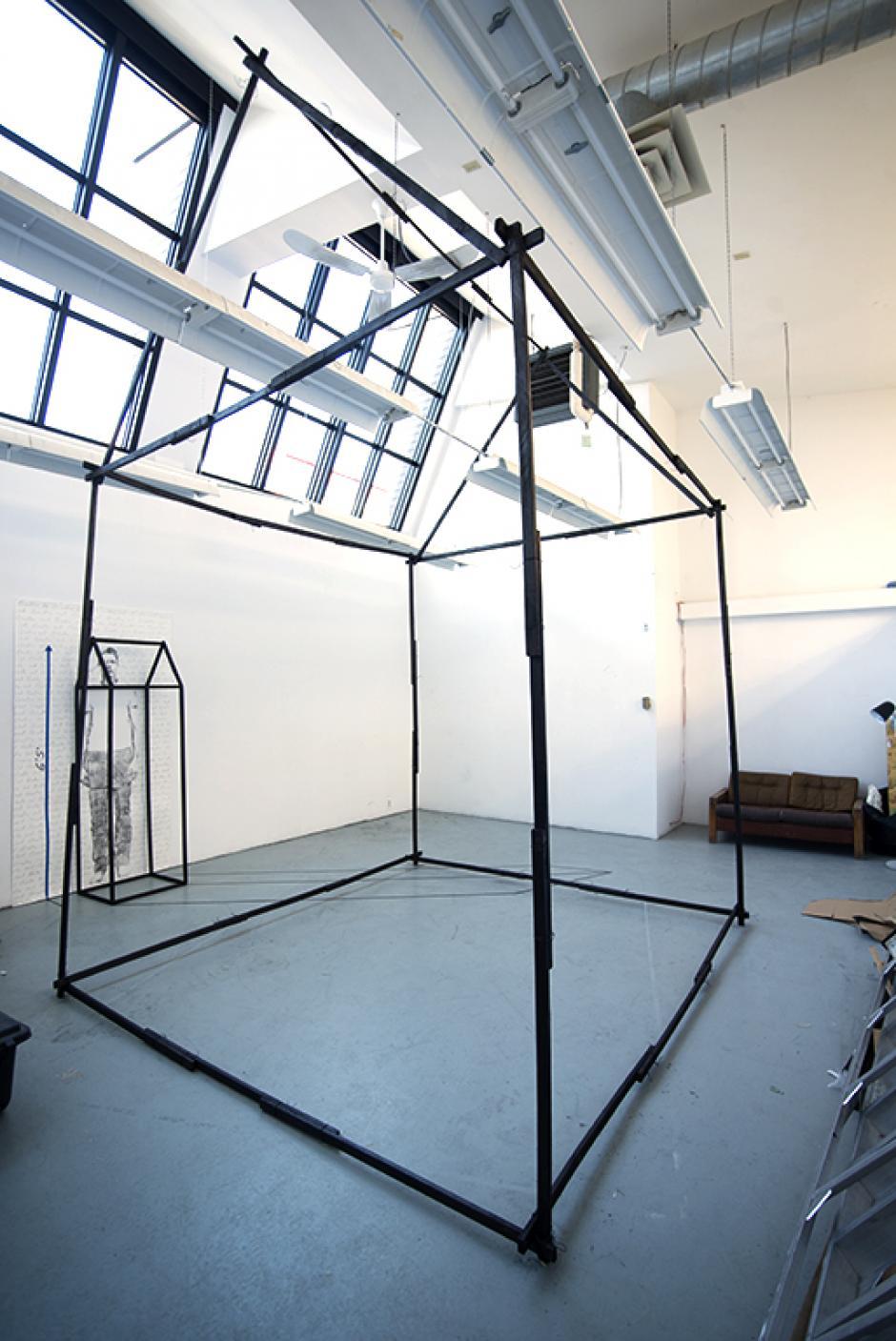 While at Banff Centre, I explored relationships between architecture, scale, and environmental impact.  I calculated my daily carbon footprint and translated this data into various forms of equivalent volume. This large house shaped sculpture represents a single day of my carbon footprint.  Titled "I am the Magpie" (as magpies live within close proximity to where they were born), it will become the foundation for and outdoor installation upon returning to Quesnel, BC.
Jordan Schwab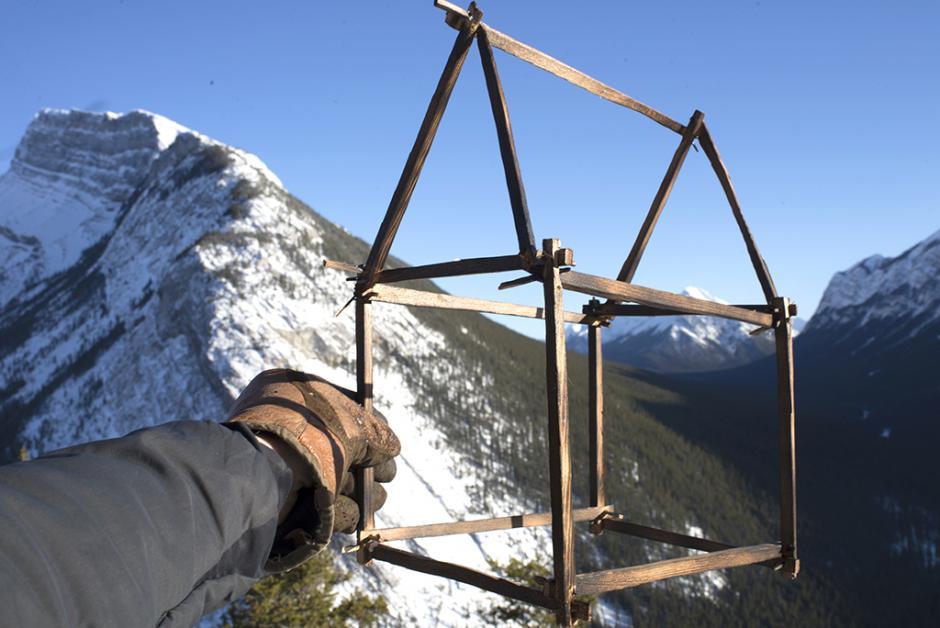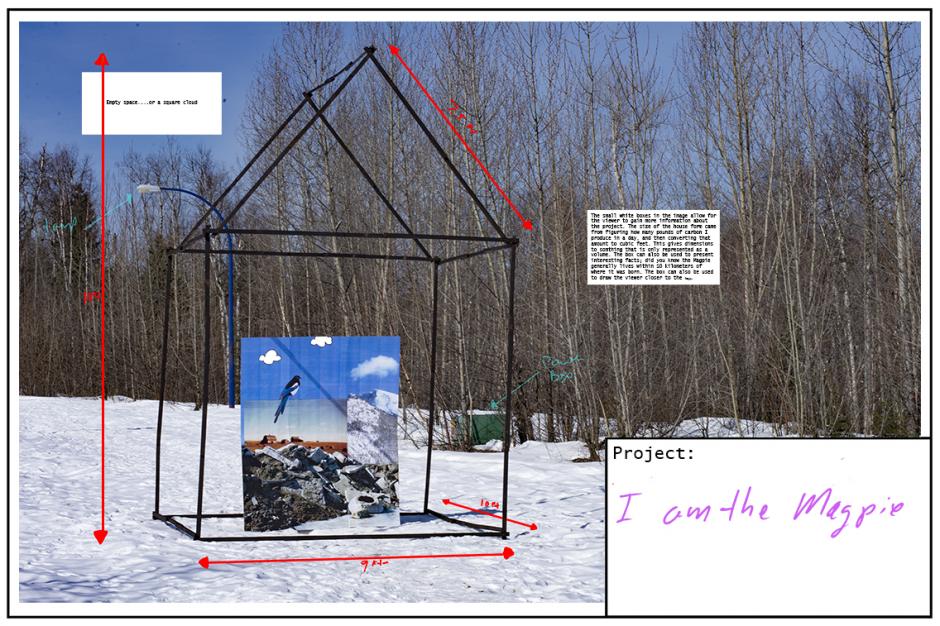 Jordan Schwab's residency was generously supported by the CIBC Emerging Artists Scholarships Endowment