Tod Emel | Invermere, B.C.
Tod Emel (b. 1973) grew up in the small northern community of Vanderhoof BC. After completing his BFA at the University of Saskatchewan in 2005, Tod returned to Vanderhoof to work at the largest lumber mill in North America. In 2006, he moved to Toronto to work as an artist where he formed the collaborative drawing collective Stonelab.  As a multi-media artist who also works with sound, Tod formed the collective Unheard Sound, with artists Travis Cole and Chad Munson performing at various live events.  From 2008-2011, Tod served as the Director of AKA Gallery in Saskatoon where he initiated the Sounds Like audio art festival, which still runs today. Tod has presented audio art workshops for students, artists, and worked with persons in mental health and addictions programs. He has received several grants from the Saskatchewan Arts Board, and the Canada Council for the Arts. Tod currently lives in Invermere B.C. where he maintains an active practice as a visual artist, curator, and sound artist. He is represented by Darrell Bell Gallery in Saskatoon.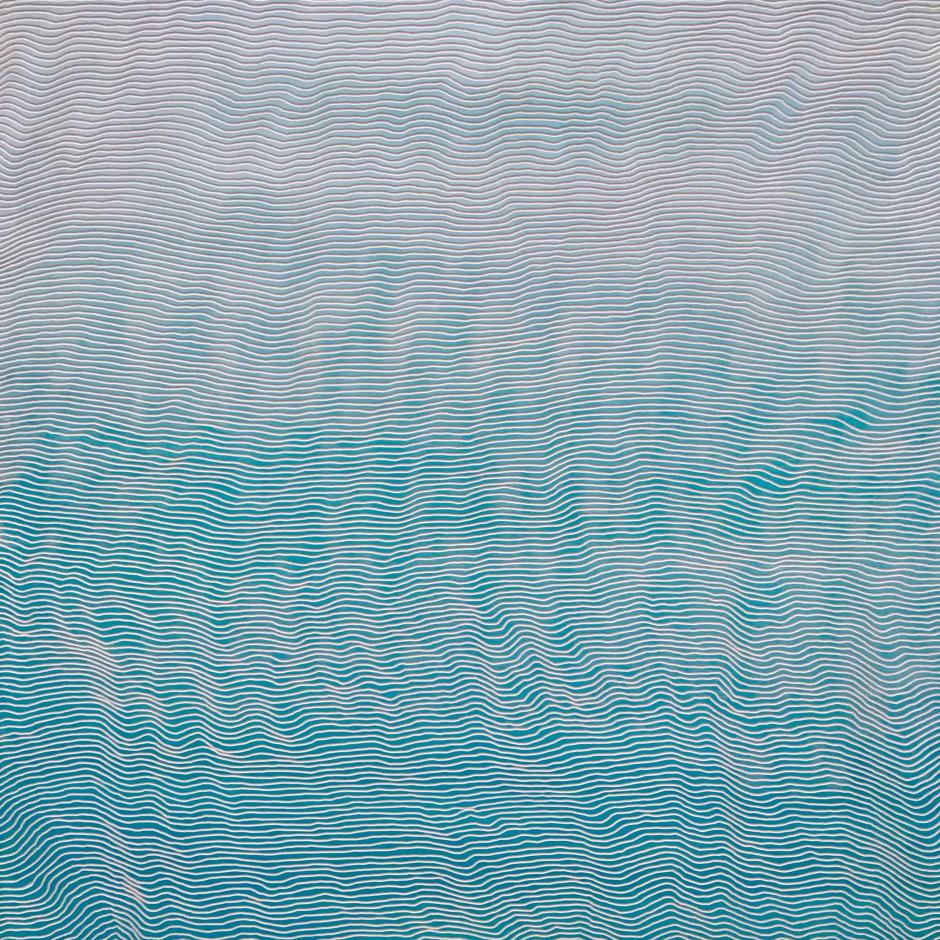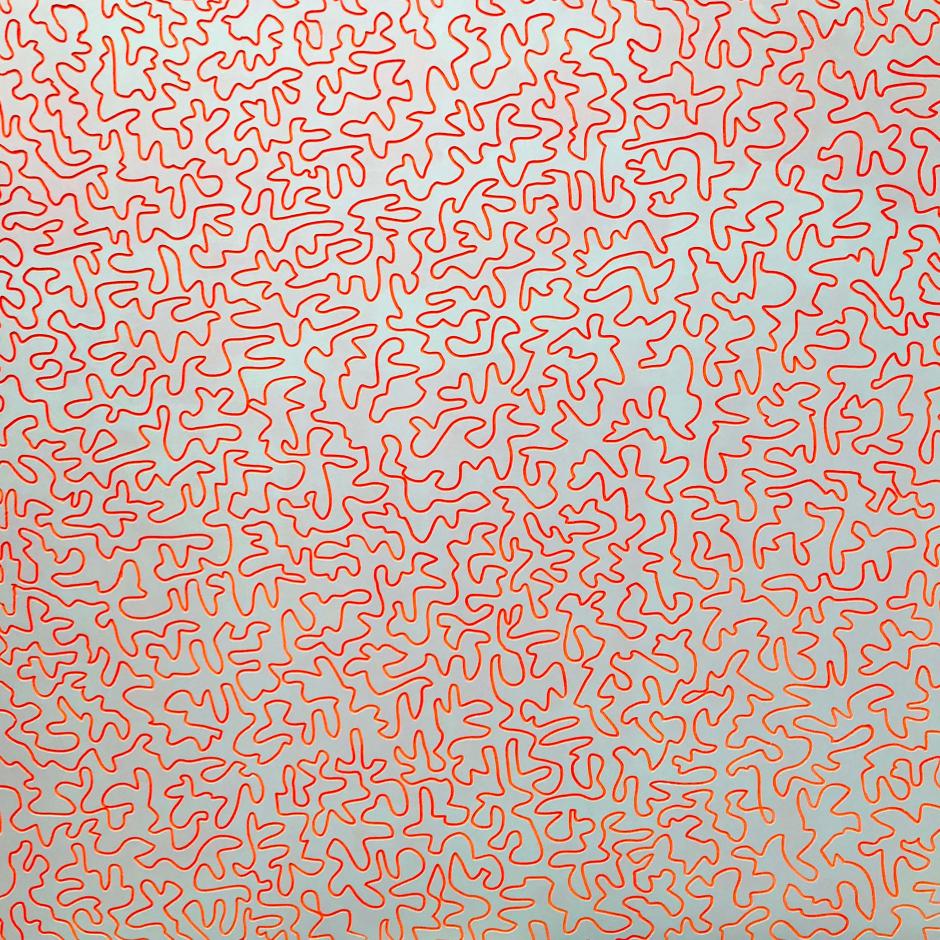 During my shortened residency, I created these panels of the changing patterns of light and colour on the stone and snow of Cascade Mountain, visible from my studio. These works are designed to complicate distinctions between natural and artificial mark making. The low relief hand-carved wood panels resemble the trails of the Mountain Pine Beetle, topographical maps, and visualizations of acoustic phenomena. I engage with wider ecological concerns through formal visual language; hard-edge abstraction and a hot acid palette in a post-painterly psychedelic style.
Tod Emel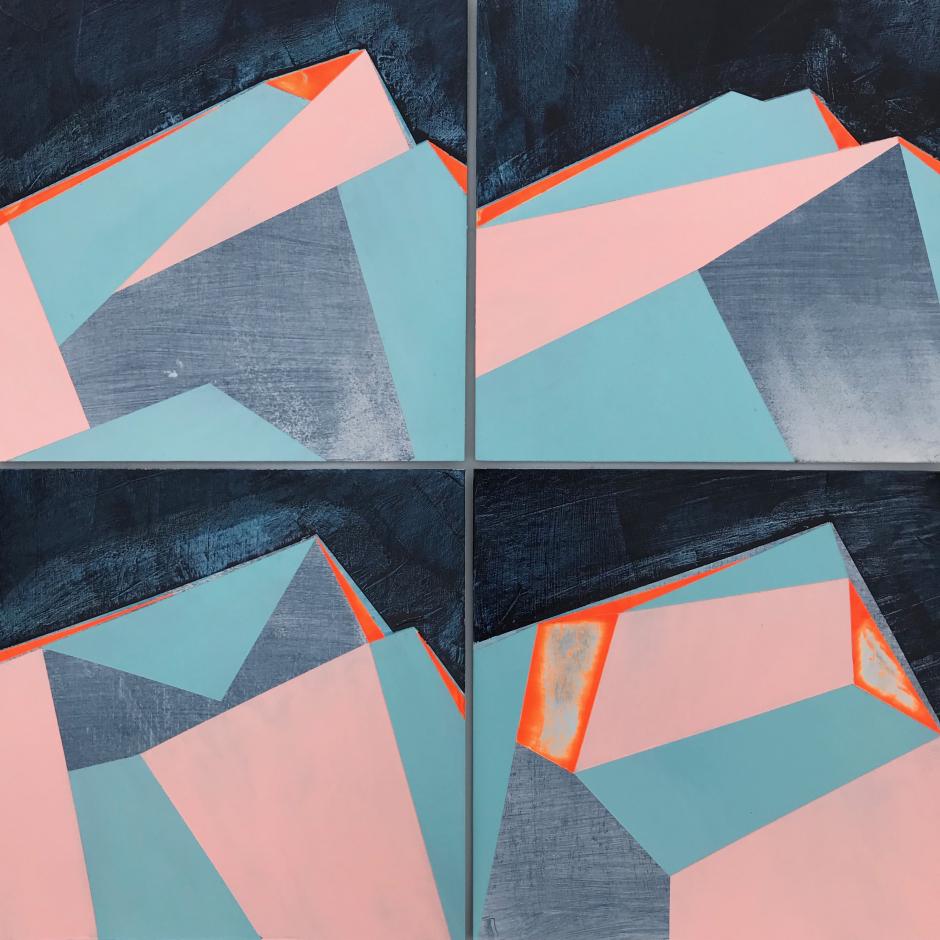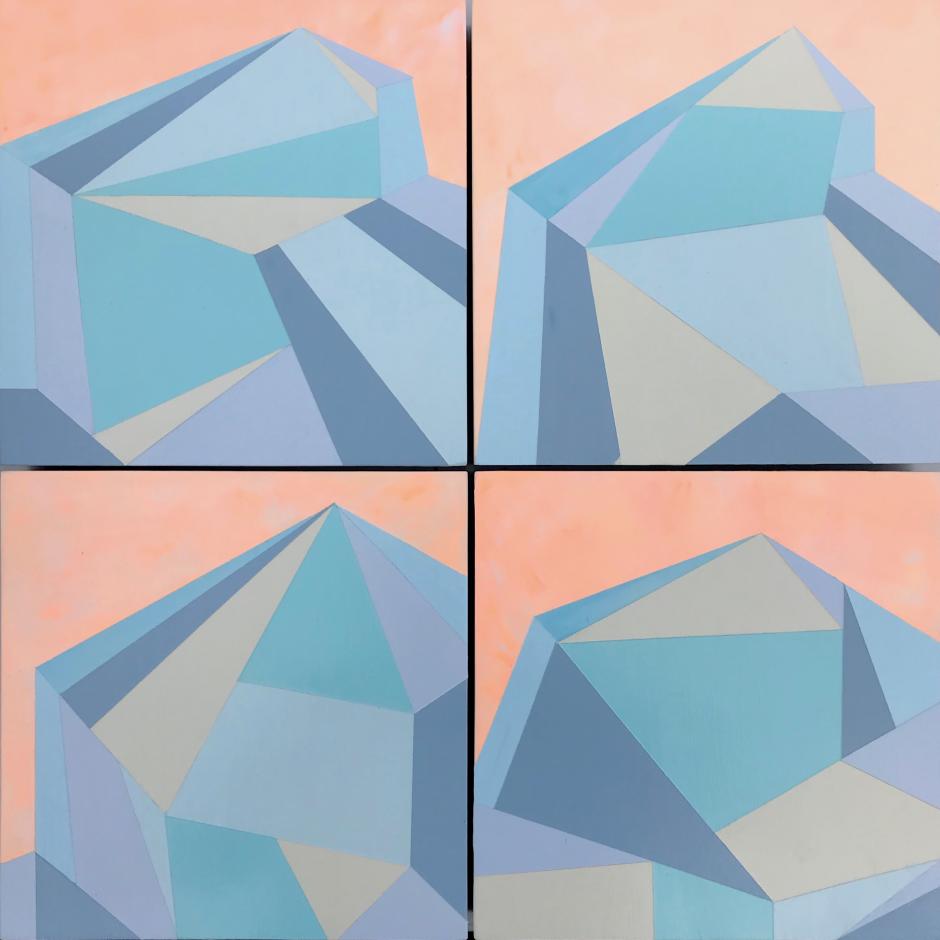 Tod Emel's residency was generously supported by Banff Centre Artists' Awards.