2018 Banff Mountain Photo Essay Competition Special Jury Mention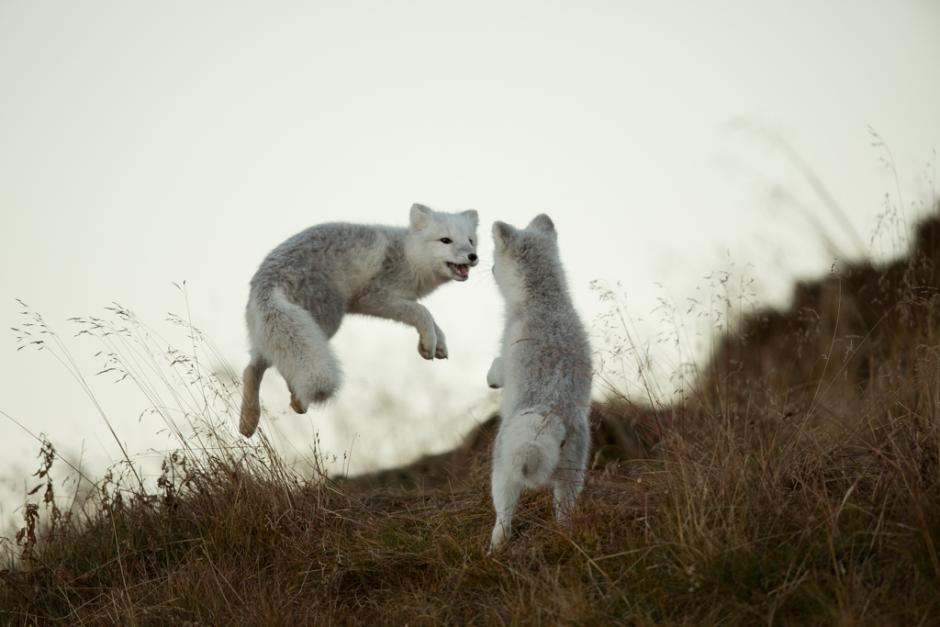 Arctic Foxes - The Bold Ones, Matthew Polvorosa Kline
Observing three Arctic fox pups learn the ways of their kind while growing up fast in the Scandinavian Mountains was an endearing experience. These charismatic, curious and bold foxes are one of the most well adapted mammals to cold conditions on Earth. Nevertheless, this keystone species remains critically endangered throughout Scandinavia, despite over 75 years of protection. While hunting previously pushed Arctic foxes towards extinction in this region, intensifying threats like Climate Change are raising more concern. Today, only a couple hundred remain.
Matthew Polvorosa Kline is an American wildlife photographer and cameraman. The primary goal of his work is dedicated to in-depth visual storytelling projects focused on a unique range of wildlife found in their natural habitats. Essential to his craft is his ethical approach, respect for the wildlife he honors through his photography comes first and foremost. Matthew's work and credits have appeared through a variety of outlets from magazines, books, and exhibits to natural history productions and independent films. 
www.polvorosakline.com
Instagram: @polvorosa_kline
Find out more about the Banff Mountain Photo Essay Competition. 
View this photo essay at one of our many free exhibitions during the 2018 Banff Centre Mountain Film and Book Festival in Banff, Alberta. 
Tickets on sale Wednesday, August 1. 
2018 Photo Essay Special Jury Mention Matthew Polvorosa Kline
"The Arctic pups a wonderful species for a photo essay and we found the synopsis informative. This essay captured the playfulness of Arctic fox pups in the context of a difficult conservation challenge in this region of Scandinavia.  We thought all the photos in the series were strong, and we loved the playful and unexpected parting shot. We particularly liked the moody cast of these photos captured in the low, cool rays of the northern dusk.  Cold, stark beauty of a future generation in a critically threatened population." 




– 

2018 Banff Mountain Photo Essay Competition Jury