2021 Award Winners: They/Them and Sonder at Lux Cinema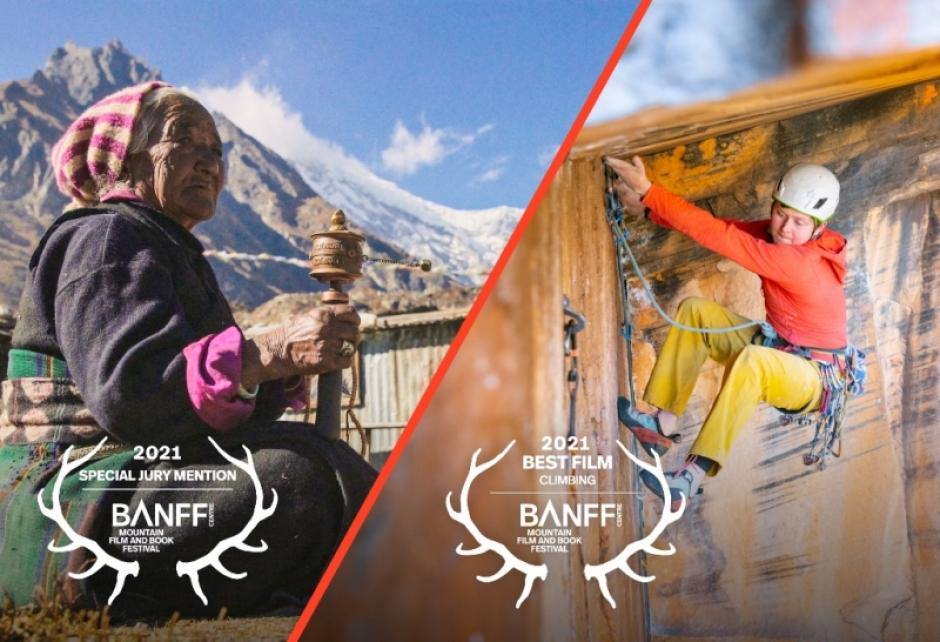 2021 Best Film Climbing: They/Them and Special Jury Mention: Sonder
Don't miss this special screening of They/Them, winner of Best Film Climbing, and Sonder, Special Jury Mention at the 2021 Banff Centre Mountain Film and Book Festival. 
Lux Cinema Banff
229 Bear Street
Thursday, May 19, 6:30 pm
Price: $13 CAD
1 screening only!
For Lor Sabourin, climbing is more than a sport; it's a way of exploring identity and building resilience in the face of adversity. They/Them follows Lor, a trans climber, into the sandstone canyons of northern Arizona, on a journey to piece together one of the hardest and most inspiring routes of their life. By embracing the strength in vulnerability, Lor has found the space to thrive and build a climbing community that others like themself can call home.
During Nepal's 2015 earthquake, Canadians Kathy and Bruce Macmillan perished in a landslide that devastated a small village in the remote Langtang Valley. Three years later, their son Jay Macmillan travels to Langtang to reconcile his trauma, by retracing his parents' footsteps, their relationship and by exploring the land where they passed.