Banff Centre for Arts and Creativity Celebrates National Indigenous Peoples Month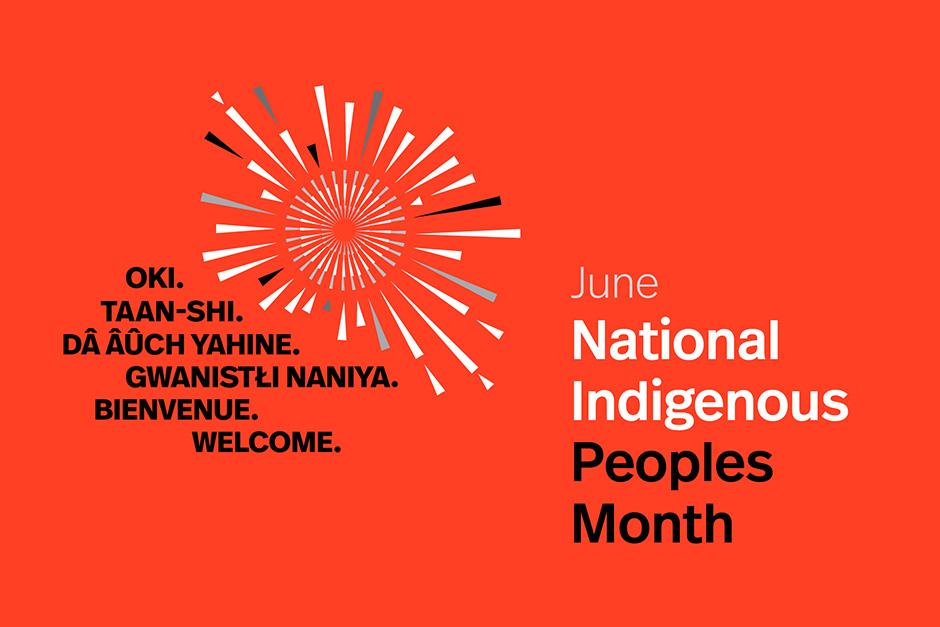 Banff Centre is excited to recognize and celebrate National Indigenous Peoples Day on June 21st by presenting a series of events throughout the month of June. National Indigenous Peoples Month is a time for learning, honouring, reflecting, and participating in Indigenous cultures at Banff Centre and across the Bow Valley Corridor.
Banff Centre is inviting the community to participate in opportunities to engage and learn more about the rich Indigenous culture here in the Bow Valley. 
Free activities during the month include storytelling, a dance workshop, a virtual marketplace, online films, and more. Banff Centre will also be featuring two exciting and unique concerts during the month including Cikwes Live at Maclab and an Indigenous Hip Hop concert with Eekwol and DJ EXL in the Jenny Belzberg Theatre.  
Janine Windolph (Atikamekw/Woodland Cree) is the Director of Indigenous Arts at Banff Centre. Janine is a Saskatchewan-based filmmaker, video editor, educator, fine-craft artist, and storyteller. Indigenous Arts programming at Banff Centre contributes to strong and vibrant Indigenous arts communities in Canada and around the globe through outstanding performances, concerts, residencies, presentations, workshops, talks, and exhibitions.
"We have a longstanding history working with Indigenous Peoples cultures through different disciplines and have established a full-time Indigenous Arts department offering programs that reflect the Indigenous cultures and worldviews across all disciplines for emerging to established Indigenous artists. Our programs bring together community, foster an exchange of knowledge, teachings and skills, and pursue a spirit of exploration at Banff Centre. All programs are inspired by the 'power of place' at our home on the side Sacred Guardian Buffalo Mountain." 
Janine Windolph, Director of Indigenous Arts
2022 saw the 50th anniversary of Indigenous Leadership programming at Banff Centre. This work has been simultaneously public facing through programs and events, as well as behind-the-scenes in developing a robust exchange centred around Indigenous wisdom and on-the-land engagement virtually. Collectively, this work is setting a good foundation that aligns educational, learning, and creation opportunities in traditional and digital formats with the needs of the community.  
Simon Ross, Director of Indigenous Leadership expresses that "June represents an opportunity to honour and reflect on the stewardship and wisdom of this territory. Banff Centre is grateful to host and support the artists, leaders, and elders who are keepers of Indigenous knowledge and ways of being. We look forward to engaging with the community to celebrate and share this knowledge throughout the month."  
For more information, tickets, and registration for free events during National Indigenous Peoples Month at Banff Centre please visit:
www.banffcentre.ca/national-indigenous-peoples-month
Related Media and Articles