Banff Centre for Arts and Creativity publishes limited edition anthology of Canada's next fables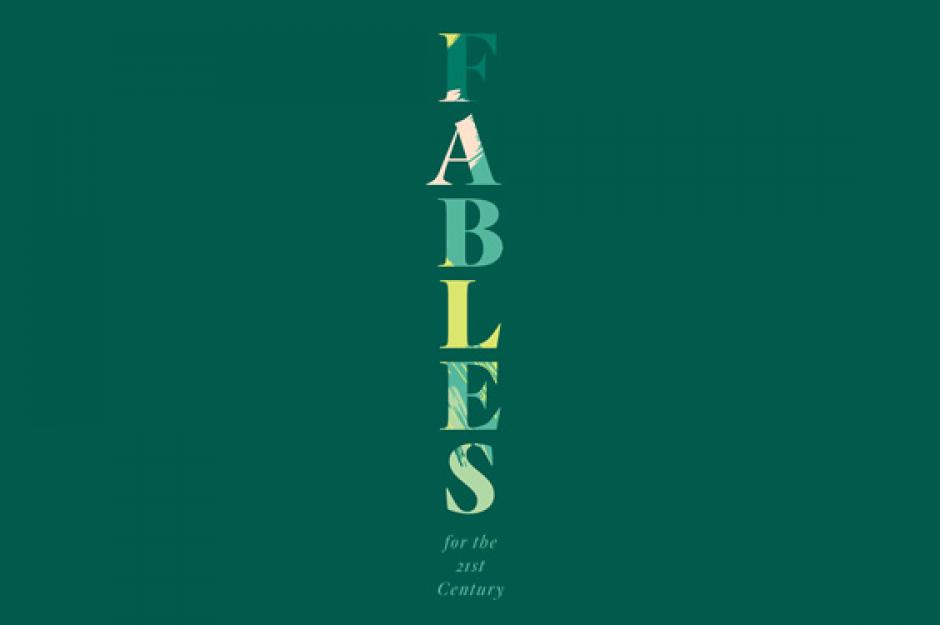 Fables for the 21st Century features 11 original short stories edited by best-selling authors Rawi Hage, Lisa Moore, and Madeleine Thien
BANFF, AB, October 1, 2018 – Banff Centre for Arts and Creativity is proud to announce the release of Fables for the 21st Century, a new collection of fiction written by some of the most exciting writers from across Canada. The anthology is edited by best-selling authors Rawi Hage, Lisa Moore, and Madeleine Thien and features two illustrations by award-winning artist Shuvinai Ashoona. 
Contributing authors in this special collection include: Johnny Alam, Trevor Corkum, Zsuzsi Gartner, Eva-Lynn Jagoe, Alice Kuipers, Allice Legat, Alex Leslie, Ashok Mathur, Moez Surani, Matthew J. Trafford, and Karen Lee White.
Fables for the 21st Century was written at Banff Centre as part of a month-long Literary Arts residency of the same name in fall 2017. The program gave all of the talented writers an opportunity to explore narrative and critical topics in an imaginative format, question the stories we currently tell ourselves, explore alternative histories, and leave a trail of wisdom for our future selves and society.
"For three weeks we had the opportunity to work with exceptional, energetic, and wildly talented participants at Banff Centre. Their approach to writing fables was bold, experimental, and fearless, calling for transformation, environmental awareness,and a reawakening of our understanding of what is essential about being human. It is a rare privilege," said editors Hage, Moore, and Thien.
Limited edition hardcover copies with print illustrations can be purchased exclusively at one of two launch events planned this fall (one in Calgary and one in Toronto) or from Banff Centre Press. Paperback copies of Fables for the 21st Century are available for purchase now at store.walrusmagazine.com
Fables for the 21st Century was generously supported by Barb and Walter McCormick.
About Banff Centre for Arts and Creativity: Founded in 1933, Banff Centre for Arts and Creativity is a learning organization built upon an extraordinary legacy of excellence in artistic and creative development. What started as a single course in drama has grown to become the global organization leading in arts, culture, and creativity across dozens of disciplines. From our home in the stunning Canadian Rocky Mountains, Banff Centre for Arts and Creativity aims to inspire everyone who attends our campus – artists, leaders, and thinkers – to unleash their creative potential and realize their unique contribution to society through cross-disciplinary learning opportunities, world-class performances, and public outreach. In 2018, Banff Centre celebrates 85 years of creative practice.