Exploring how Buddhist thought and practice has influenced artists
NEWS RELEASE September 14, 2023, Banff, AB – As it celebrates its 90th year, Banff Centre for Arts and Creativity is excited to welcome visitors to its newest exhibition at Walter Phillips Gallery, In the Present Moment: Buddhism, Contemporary Art, and Social Practice. Curated by Haema Sivanesan, Director of Leighton Studios and Program Partnerships at Banff Centre, the exhibition is set to open on the evening of September 14, 2023, and run until December 13, 2023.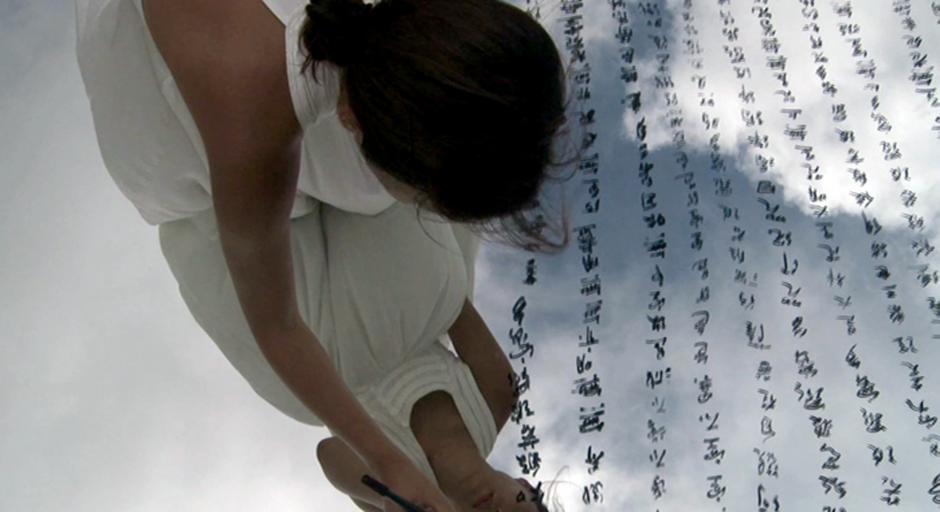 In the Present Moment explores how Buddhist thought and practice has influenced artists in North America as a methodology of contemporary art. The exhibition considers the ways Buddhism has contributed to key developments in the visual arts, and how artists have drawn on Buddhism as a methodology of art practice. Drawing on research undertaken during Sivanesan's tenure as curator at the Art Gallery of Greater Victoria, the exhibition considers Buddhism as a contemporary, globalized religion, demonstrating the cultural impact of Asia on North America.
Art is unique in its ability to simultaneously stir and quiet the soul. To illustrate this, Haema has curated a moving experience, exploring how Buddhism has shaped the careers and works of many significant contemporary artists.
Chris Lorway, President and CEO of Banff Centre
Modern and contemporary artists in North America have been drawing on Buddhism as a source for their work for almost a century. Buddhism offers a range of concepts and methods – such as contemplation, meditation, spontaneity, compassion, relationality, silence – that can transform how and why artists make art. This exhibition provides an insight into artists' preoccupations with the search for meaning in the creation of art.
Haema Sivanesan, Curator
Made possible through the support of the Canada Council for the Arts, Alberta Foundation for the Arts, Government of Canada and Government of Alberta, the exhibition features primarily Canadian artists who have drawn on their Buddhist practices to inform the creation of significant art works. Included in the exhibition is a selection of artist books and scores by artists working internationally, demonstrating the broader impact of Buddhism on the history of contemporary art. Artists include Sameer Farooq, Robert Filliou, Tomoyo Ihaya, Haruko Okano, Tina Pearson, Chrysanne Stathacos, Susan Stewart, Charwei Tsai, Paul Walde, and Lam Wong. Artist books, multiples, and scores by John Cage, Pauline Oliveros, Yoko Ono, and La Monte Young (ed.), and collaborations between George Brecht, Robert Filliou, Dick Higgins and Takako Saito; and Dick Higgins and George Brecht will also be featured.