Four Locations and a Line of Text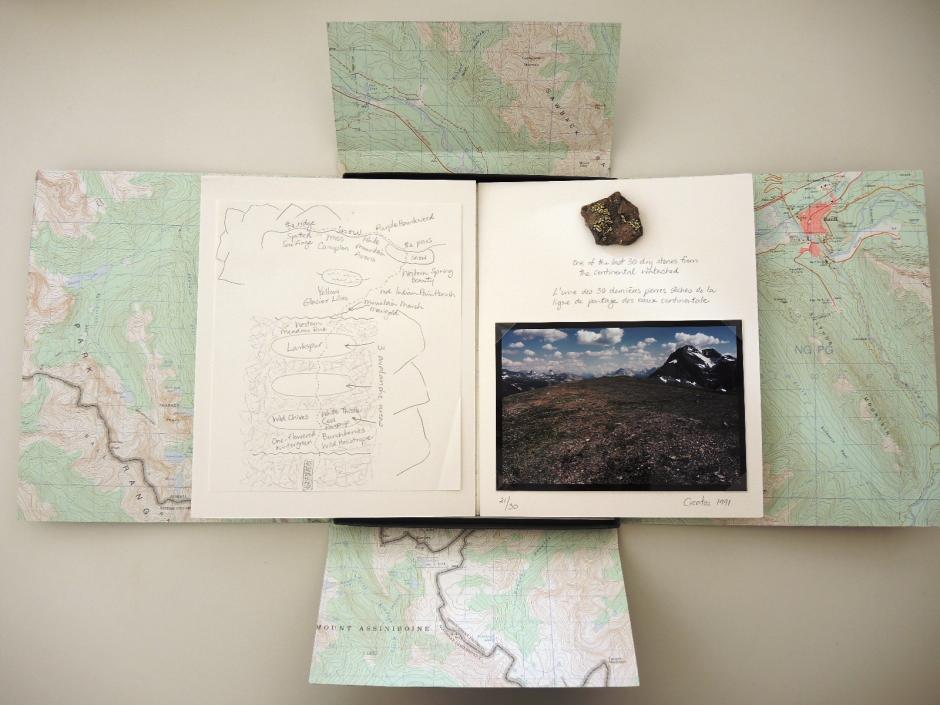 Four Locations and Line of Text is an exhibition of artists' books curated by Susan Sax-Willock (Willock and Sax Gallery, Banff) and presented by the Paul D. Fleck Library & Archives. 
Spread over four locations on The Banff Centre campus (Library, Sally Borden Building, Max Bell Building, Kinnear Centre) the exhibition consider[s] how the structure, material, and content of [artists' books] guides their reading. The focus is on Artists' Bookworks by Land Artists, artists whose works are creations on or from the landscape directly. Over the course of more than thirty books […] groupings of bookworks are presented that consider the correlation between the physical action of moving through Landworks with that of reading their Bookworks. – Susan Sax-Willock
A highlight of the exhibition is a bookwork on loan from artist Peter von Tiesenhausen. Residuum, The Book is a unique work made from aspen ash watercolour on aspen pulp bound with steel strapping, it measures 32 x 32 x 5 inches (when closed). In the film Landscape as Muse: The Forest with Peter Von Tiesenhausen (Season 2, episode 13) by 291 Film Company, the artist describes the process of creating the drawings for the books: "I'm drawing the memories of trees, that particular species of which the pulp is made…so they are memories of trees, done with the ashes of trees, on the residuum of trees." This monumental and complex work is on view in the library.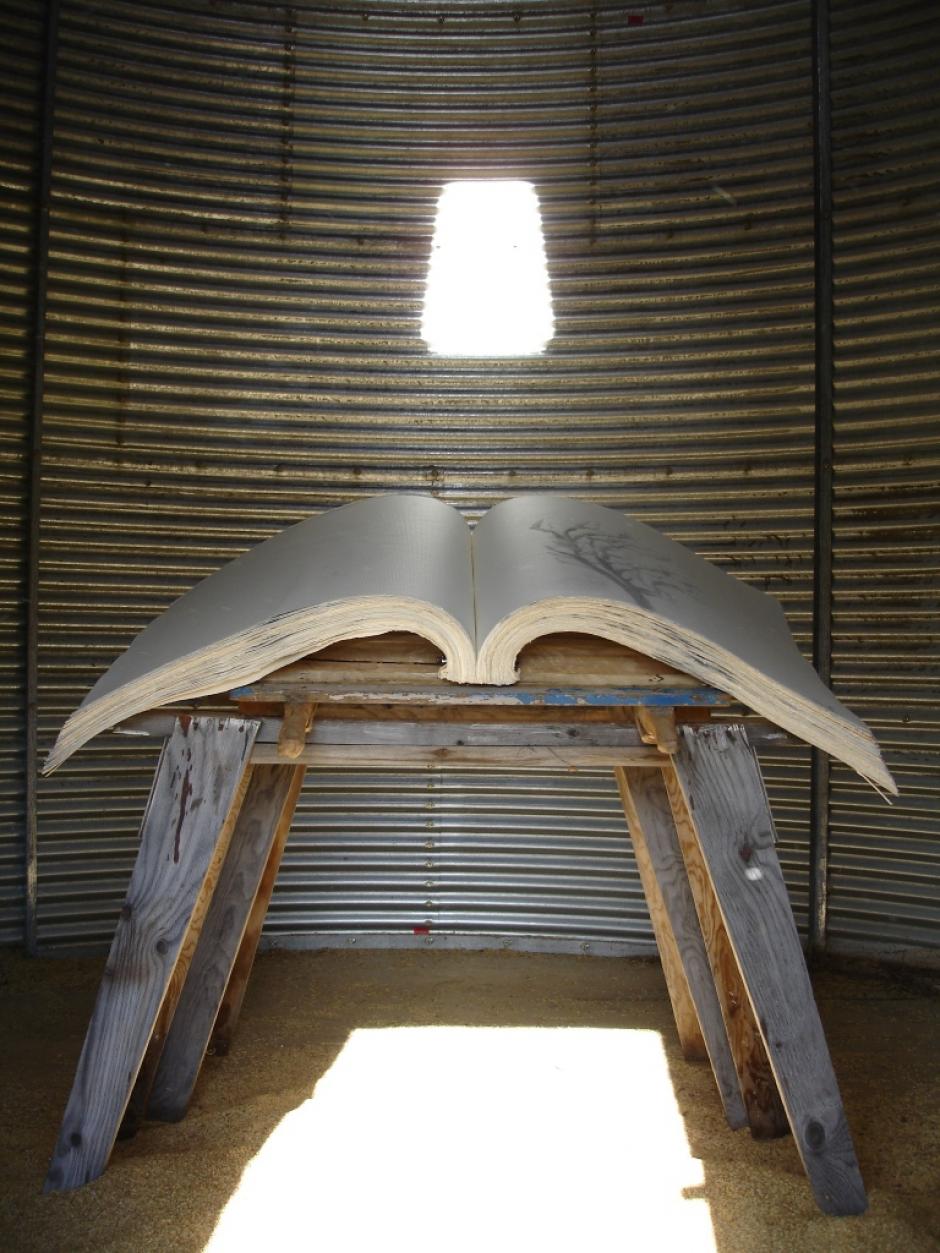 Some of the other artists featured in the exhibition are Robert Sinclair (books courtesy the artist and Willock and Sax Gallery), Simon Cutts and Ian Hamilton Finlay, Hamish Fulton, Richard Long, Janet Zweig, Janet Cardiff, among others (books in the library's artists' books collection). 
If you are interested in learning more about The Banff Centre library's artists' books collection, want to view any of the works that were included in the exhibition, or want to view our handmade exhibition catalogue with an extensive essay by Susan Sax-Willock, please stop by the library.

The exhibition was presented from October 2015 through January 2016.
Four Locations and Line of Text