International choreographer Alan Lucien Øyen comes to Banff for The Hamlet Complex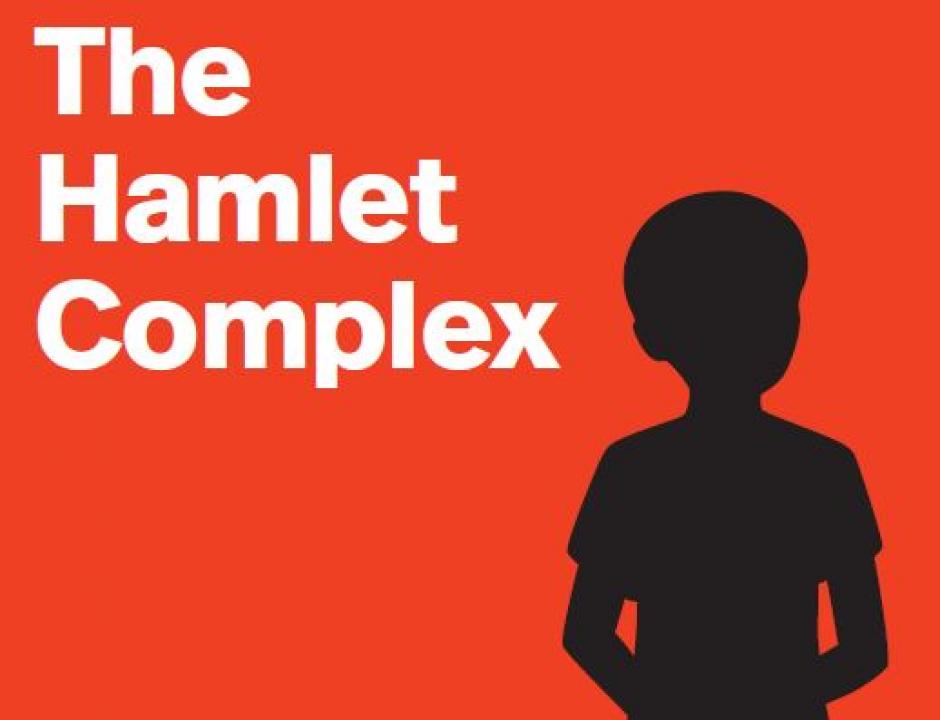 BANFF, AB, June 27, 2018 – Banff Centre for Arts and Creativity is proud to announce The Hamlet Complex, a new dance theatre work by internationally acclaimed Norwegian choreographer Alan Lucien Øyen. Running from July 26 – 28, The Hamlet Complex features twelve dancers and three actors from The Creative Gesture dance program at Banff Centre, and is the culmination of four weeks of intensive studio and stage time. Tickets are on sale now at banffcentre.ca/events 
"With The Hamlet Complex, we are delighted to bring to Canada for the first time the work of Alan Lucien Øyen," said Emily Molnar, Artistic Director of The Creative Gesture at Banff Centre. "Alan's complex vision will create an emotionally driving new dance theatre work that speaks with sincere and human expression. We are thrilled to bring together a select company of dancers and actors from across Canada and around the world to collaborate on this exciting new full length creation." 
Øyen's mixed storytelling through dance, and physical and spoken theatre is in demand across the dance and theatre world. In recent years, his work has been developed and performed with his company Winter Guests (Oslo, Norway), as well as in partnership with organizations such as Théâtre National de Chaillot, Tanztheater Wuppertal Pina Bausch, GöteborgsOperans Danskompani, The Norwegian Theatre, and the Norwegian National Opera and Ballet. 
The Hamlet Complex is a major reworking of Shakespeare's classic play for actors and dancers that explores the depth and range of our most essential and basic emotions. Our love. Our longing. Our desperation. Our search for meaningful affirmation of our existence.
 "Our aim is not to stage Hamlet for dancers," said Øyen, "but rather try to shatter apart the plot-driven play-script and use the fractured shards as a view-finders to our own time. By freeing Hamlet from its original plot and structure, we hope to facilitate new stories and viewpoints for a multi-visceral performance of dance and words."
In addition to participants from The Creative Gesture dance program, actors from Øyen's company Winter Guests will also be creating and performing in the work, offering a chance for a further level of exchange on theatre practice and methodology. 
The Creative Gesture aims to create a rare space in the dance world for today's curious professional dance artist. The program runs for six weeks, and includes four residencies that explore the current state of dance through process, technical production, creation, and performance: Dance Residency, Collective Composition Lab for Music and Dance, Designing for Dance, and Movement and Dramaturgy for Dance. Under the artistic direction of Molnar, this suite of residencies provides a space for research, sharing, and questions around topics such as the creation process, training, somatic practices, and the future of contemporary dance. 
For more information about The Creative Gesture, visit banffcentre.ca/creative-gesture. Tickets for The Hamlet Complex can be purchased from the Banff Centre Box Office online at banffcentre.ca or by phone at 403.762.6301 or 1.800.413.8368.
About Banff Centre for Arts and Creativity: Founded in 1933, Banff Centre for Arts and Creativity is a learning organization built upon an extraordinary legacy of excellence in artistic and creative development. What started as a single course in drama has grown to become the global organization leading in arts, culture, and creativity across dozens of disciplines. From our home in the stunning Canadian Rocky Mountains, Banff Centre for Arts and Creativity aims to inspire everyone who attends our campus – artists, leaders, and thinkers – to unleash their creative potential and realize their unique contribution to society through cross-disciplinary learning opportunities, world-class performances, and public outreach. In 2018, Banff Centre celebrates 85 years of creative practice. banffcentre.ca