The Man Who Made Sure 'The Revenant' Got Indigenous Characters Right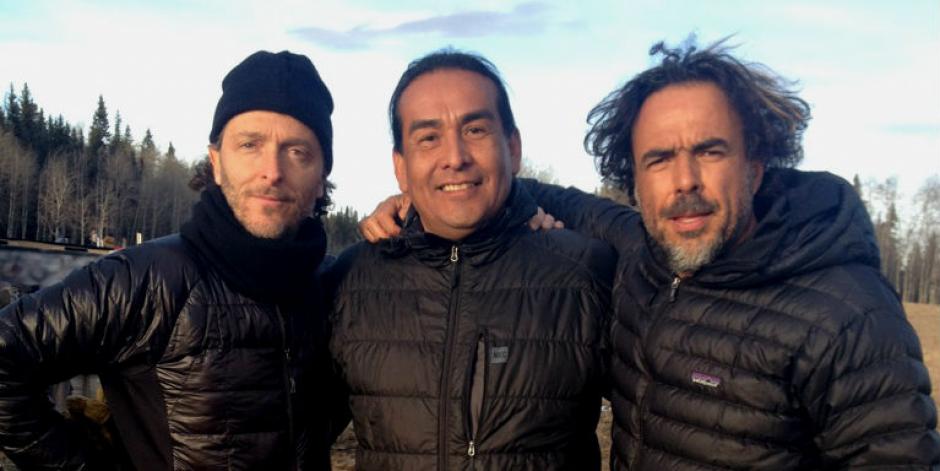 Craig Falcon was on set flipping through the script of The Revenant. His job was to ensure every indigenous aspect of the film was culturally accurate, and something wasn't right. 
One of the characters in the film, a war chief played by Vancouver Island-born Duane Howard, had the name of Elk Tongue. Falcon felt that name didn't suit the character's stature. 
Falcon explained his concerns to director Alejandro González Iñárritu. He told him his own Blackfoot name was Elk Dog, and that indigenous people are often renamed three or four times over the course of their lives as they evolve. Iñárritu was fascinated, and said revisions were forthcoming. 
Pointing out inaccuracies like this was just part of the job for Falcon, the film's cultural advisor.
Falcon is a cultural consultant, for schools and museums like The Smithsonian. The Revenant was the first time he was able to lend his knowledge to a feature film. He landed the job by waiting around in a Calgary cafeteria during pre-production, talking to crew members until he convinced them they needed his help.
On the first day of shooting, Falcon was asked to complete a Native American blessing for the cast and crew. "Things just turned indigenous from that point on," says Falcon. 
"It wasn't just about film, it was about family."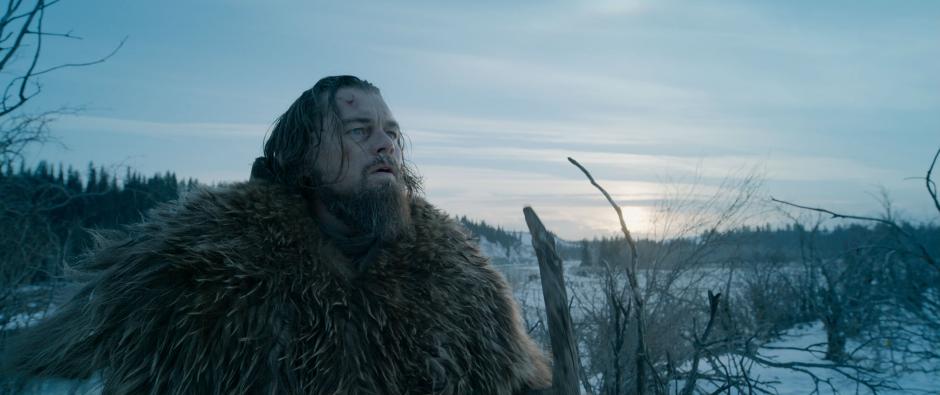 Almost right away, he was asked to consult on the style of warrior paint on the film's horses. As he painted, he educated cast and crew about the traditional patterns — how historically, the horse's paint matched that of its warrior because they were one unit. He also worked with the costume and set designers. 
In The Revenant, actor Leonardo DiCaprio speaks Arikara, an indigenous language, which Falcon helped him learn. He also taught him the sign language that features prominently in the film.
So much of indigenous history is oral, so even those doing careful research miss details that someone who grew up in the tradition would notice right away, he says.
"[Iñárritu] loved my research because it was authentic," says Falcon. "And the people I need to credit are not from any university, school or community. I learned all this from two people, and those are my grandparents. They grew up with this lifestyle and they transferred that education on to me to pass on to others."
Falcon was at Banff Centre in February 2016, taking part in an Indigenous Negotiation Skills Training program offered through the Peter Lougheed Leadership Institute. He sees the workshop as an opportunity to continue developing the work he started on the Oscar-nominated film. 
"This is going to help me with people that I'm not ready for in Hollywood. Negotiation skills training teaches you how to read people… to help them see your vision and help yourself see their vision."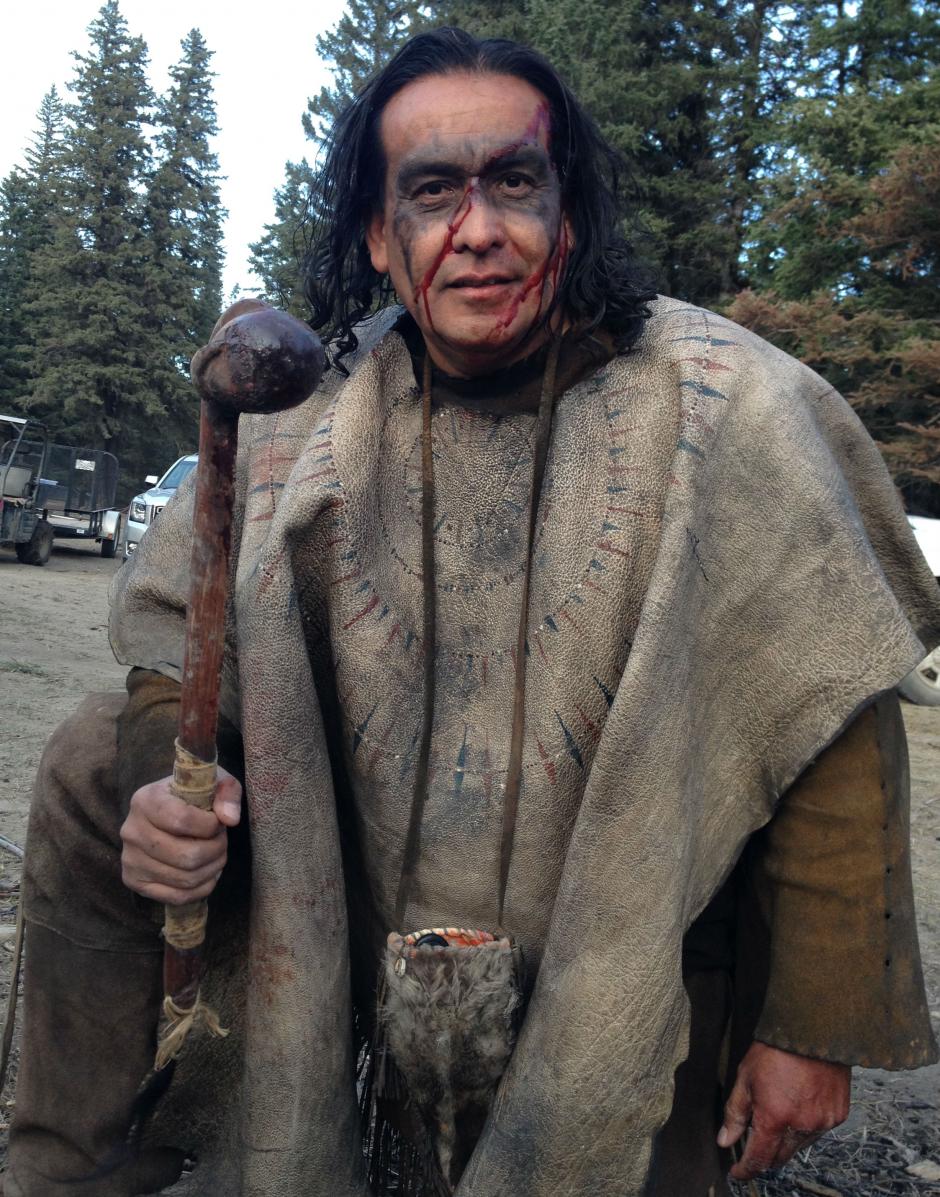 After The Revenant, Falcon was hired to the set of the HBO miniseries Lewis and Clark to do similar work. He's also consulting on a short film called Running Eagle, about missing and murdered indigenous women.
He's passionate about his work because he says so much of history, and many opinions about the indigenous community are just plain wrong — he's pleased to be a voice speaking out against stereotypes.
"I blame the educational system for misleading Canadians and Americans about who we really are. What generations have grown up to know is that we're savages," he says. "I'm not going to let my people be abused or mistreated, or labelled in a racist or ignorant way."
"It's very important to get things right."
Falcon thinks the desire for authenticity, and the fact that he was even hired to work on a big-budget film, finally signals a shift in cultural thinking about indigenous people and how their stories should be respected.
"People are looking at us and saying, 'hey, those are human beings'," he says.
That attitude is something he witnessed everyday on the Revenant set. Though the director listened to Falcon's opinion on the war chief character's name, Falcon wasn't sure anything would really come of it.
"I thought, I'll probably wake up and he'll be called… Strikes With Thunder, or something extremely powerful because it was Hollywood," he says.
The next morning when he picked up a fresh copy of the day's script, he scanned through to find the war chief character was renamed — to Elk Dog. His own name.
"It was a really cool way of putting my personal stamp on this movie."