Reneltta Arluk, Director of Indigenous Arts, unveils her first full season of programs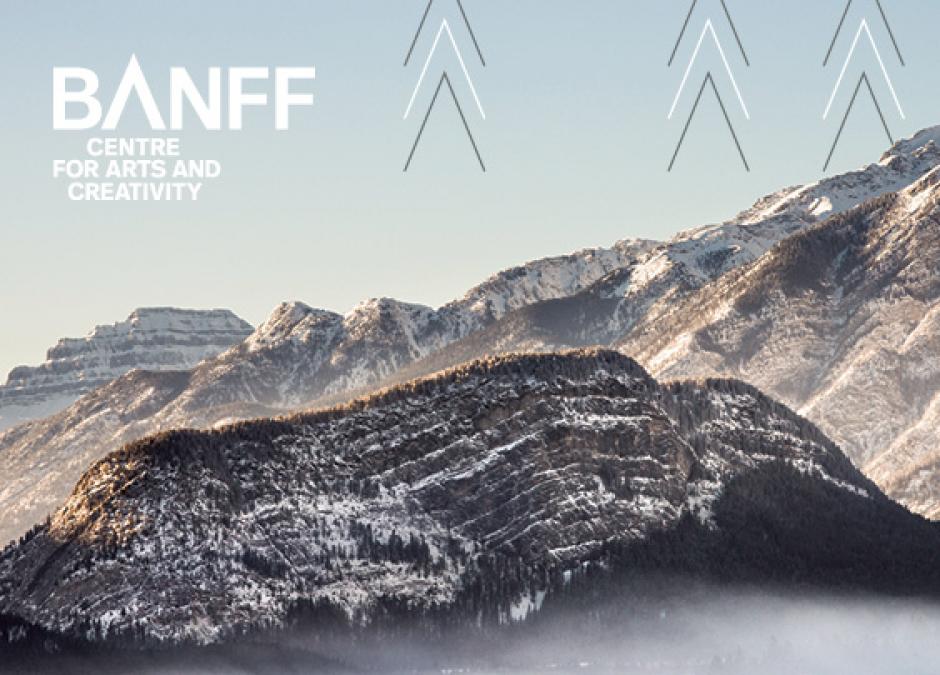 BANFF, AB, September 10, 2018 — For the first time in Banff Centre for Arts and Creativity's 85 year history, Indigenous Arts will be programmed throughout the calendar year, a major part of Reneltta Arluk's vision to strengthen Indigenous storytelling not only in Canada but around the world. Arluk is working across disciplines to strengthen Indigenous storytelling at Banff Centre with programs in dance, storytelling, performance, and visual arts. 
"I got into the arts as a political act of resurgence," said Arluk. "My vision is to create a strong Indigenous voice at the community level, the grand national level, and the global level because Indigenous people are a part of all of these spaces. Banff Centre is a place of experimentation and creation, and we want more Indigenous artists to be part of this place." 
Arluk unveiled three major highlights from her 2018-19 season which are now open for application at banffcentre.ca
Programs open for application include:
BodyWeather
February 4-8, 2019 
BodyWeather is a comprehensive training and performance practice that explores the mind and the body. It draws from Eastern, Western, and Pacific dance, martial arts, and experimental theatre practices. The training encompasses four main areas, which vary between high-energy work and quiet, meditative explorations. The workshop fulfills Arluk's desire to bring dance into her work at Banff Centre. 
Indigenous Storytellers and Spoken Word Residency
March 4-24, 2019
Three of Canada's most exciting Indigenous storytellers, Janet Rogers, Ryan McMahon, and Reneltta Arluk will serve as faculty of the Indigenous Storytellers and Spoken Word Residency. This residency will begin with Elder engagement and immersion in Cree Creation storytelling. Guest faculty will be invited to work on the land with program participants. The goal of the program is to further develop the participant's storytelling skills, and to support their creation projects, presentation skills, and activism through storytelling and spoken word. There will be a performance of newly created works at the end of the residency. 
Ghost Days: Making Art for Spirit 
April 22-May 17, 2019
Ghost Days: Making art for Spirit is an experimental art adventure set to conjure spirits and ghosts as audience and collaborators. Ghost Days will attempt to evoke the spirits and ghosts of Indigenous, colonial, and non-colonial history that exist in the light of night and in the darkness of the day. 
Ghost Days is a multi-disciplinary project with a major emphasis on collaboration. The project is an experiment in conjuring and mediumship mixed with art and collaboration.  Participants will be asked to create works based on their personal relationship with the spirit. Each Artist will take part in photo/film development, sound art, performance and storytelling to invoke spirit as a collaborator and audience.
Indigenous Arts is generously supported by The Slaight Family Foundation and RBC. Banff Centre is located on the lands of Treaty 7 territory. We acknowledge the past, present and future generations of Stoney Nakoda, Blackfood and Tsuut'ina Nations who help us steward this land as well as honour and celebrate this place. 
For more information about Indigenous Arts at Banff Centre, visit banffcentre.ca/indigenous-arts
About Banff Centre for Arts and Creativity:  Founded in 1933, Banff Centre for Arts and Creativity is a learning organization built upon an extraordinary legacy of excellence in artistic and creative development. What started as a single course in drama has grown to become the global organization leading in arts, culture, and creativity across dozens of disciplines. From our home in the stunning Canadian Rocky Mountains, Banff Centre for Arts and Creativity aims to inspire everyone who attends our campus – artists, leaders, and thinkers – to unleash their creative potential and realize their unique contribution to society through cross-disciplinary learning opportunities, world-class performances, and public outreach.