Social Innovations Support Communities in Need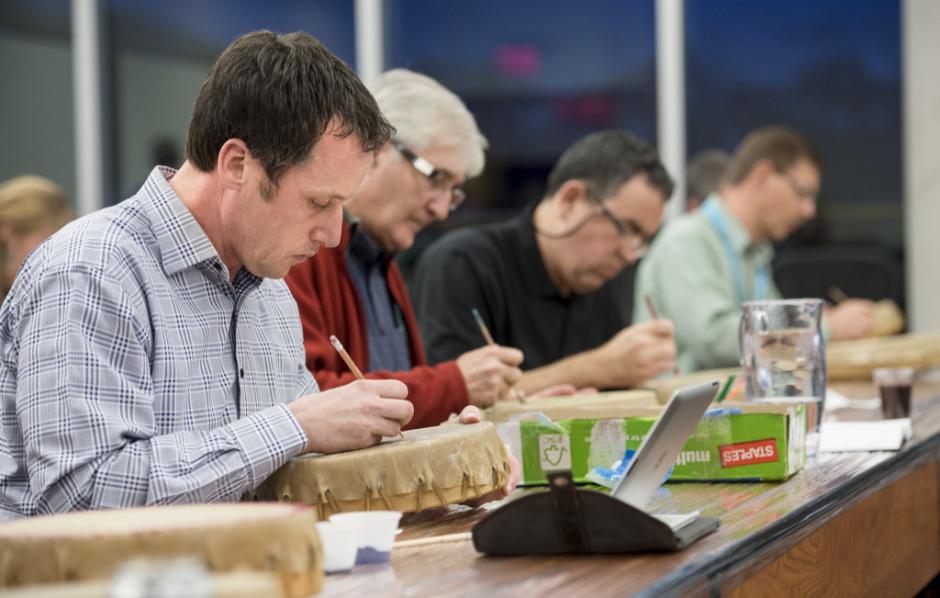 Right after the formal announcement for the opening of a new social agency hub in Calgary — one which provides help to those in need of services related to housing, mental health, and addictions — it became clear the service was necessary. As the ceremony wrapped up and the media moved on, a woman in her mid-40s struggling with drug addiction and homelessness entered the facility and found the support she needed.
Since June 18, 2013, thousands of others have benefitted from the Safe Communities Opportunity and Resource Centre (SORCe), a one-stop shop consisting of 14 social service agencies, non-profit organizations, city and provincial departments. Located on the City Hall LRT Westbound platform, this grassroots community collaboration aims to create efficiencies through a centrally hosted space that connects people in need of services, programs, training and employment.
As a member of Calgary Police Service with a focus on building strong communities, Peter Lougheed Leadership Institute alumnus Curtis Olson remains highly invested in this initiative. Olson says that a collective such as SORCe has never been done in Canada before. "Social innovation — that is really what has been happening here." As the project was going through the initial stages of developing its mission, vision, and values, Olson was simultaneously taking part in Community of Leaders program. 
One of the key takeaways from the program for Olson came from an experience that was about how to make things resonate, which was taught through traditional drum-making. 
"As the intensity and electricity started to build, more and more agencies came on board and we gained a lot of momentum. We recognized this was important, it was shared, and it was what we needed to do," says Olson. "At the end of the day, I'm a believer in doing things together. Let's create collectively with the right people at the table."
Olson worked closely on a project development plan with Judy Fernandes, planning analyst to the Chief of Police and now the interim SORCe manager, to collaborate with all stakeholders involved. A number of agencies committed their staff members to work out of SORCe; now anywhere from 10-14 are on-site at any given time to help with initial assessments, to offer counseling, or to facilitate referrals. 
"Agencies are doing great work and are always so busy helping people. At times, however, it is difficult for them to find the time to step back and look at new ways to tackle problems together. SORCe is the mechanism that allows the agencies to collectively work together; we intentionally made the time to collectively make it work," says Olson. 
"It had to be built by the community and, ultimately, it will be sustained by the community."