Banff International String Quartet Competition (BISQC)
14th Banff International String Quartet Competition
August 29 to September 4, 2022
Announcing the winners of the 14th BISQC:
First Place Laureates: Isidore String Quartet (USA)
Second Place Laureates: Opus13 (Norway/Sweden)
Third Place Laureates: Balourdet Quartet (USA)
The R.S. Williams & Sons Haydn Prize: Isidore String Quartet (USA)
The Canadian Commission Prize, in honour of the R.S. Williams & Sons Company: Quatuor Agate (France)
Christine and David Anderson Career Development Prizes: Abeo Quartet, Animato Kwartet, Dior Quartet, Karski Quartet, Quatuor Agate, and Terra String Quartet
Upon completion of the first four rounds of BISQC, all quartets not selected to the final round of the competition receive a Christine and David Anderson Prize of $5,000 CAD.
Congratulations to all the quartets!
 
View the complete Media Release
BISQC 2022 Livestream
Recordings of all 2022 BISQC Competition Concerts are now online! Watch and listen as nine of the world's finest emerging string quartets competed for the largest chamber music prize in the world.
The competition was also livestreamed by our official media partner, The Violin Channel, for all to enjoy! 
Who will be competing at BISQC 2022?
A preliminary jury of internationally celebrated musicians has selected ten of the world's finest young quartets to participate in the 14th Banff International String Quartet Competition (BISQC). 
The ten competing quartets will be (in alphabetical order):
Abeo Quartet – USA 
Animato Kwartet – The Netherlands/Norway 
Balourdet Quartet - USA 
Dior Quartet – Israel/USA/Korea-Canada/St. Lucia 
Isidore String Quartet - USA 
Karski Quartet – Belgium/Poland 
Opus13 – Norway/Sweden 
Quatuor Agate – France 
Sonoro Quartet* – Belgium/Ireland 
Terra String Quartet – USA/Venezuela/Iceland/Australia 
View the 2022 Competing Quartets
The announcement was made from the stage of the revitalized Jenny Belzberg Theatre at Banff Centre for Arts and Creativity and streamed by our media partner The Violin Channel on Friday, April 29. 
Banff Centre President & CEO Janice Price, BISQC Director Barry Shiffman, and special guests the 2019 co-winners Viano String Quartet were part of this exciting presentation.
Watch the 2022 Quartet Announcement
*withdrawn due to injury: we regret to note that Sonoro Quartet will no longer be able to compete in BISQC 2022
August 29

–

September 4, 2022
For over 30 years, Banff International String Quartet Competition has celebrated the art of chamber music while providing career support for emerging string quartets. Intended as a one-time special event, the first competition was held in 1983 to mark the 50th anniversary of Banff Centre for Arts and Creativity. The outstanding success of the first competition inspired organizers to make this a triennial event. 
The competition gives audiences an in-depth and behind-the-scenes look at the thrill and heartbreak of a live chamber music competition as 10 of the world's best young string quartets vie for over $500,000 CAD in cash, prizes and opportunities, including the Christine and David Anderson Prize of $5,000 CAD for each of the 7 quartets not advancing to finals.
The triennial competition is a member of the World Federation of International Music Competitions and is widely recognized among the top events of its kind.   
Key dates for BISQC 2022: 
October 4th, 2021: Applications Open for Quartets
January 26, 2022: Audience Package sales open
March 1st, 2022: Applications close for Quartets
August 29 to September 4, 2022: Banff International String Quartet Competition in Banff, Alberta! 
In addition to generous cash prizes, the laureate quartets are offered residency opportunities at Banff Centre and, for the first prize laureates, a custom-designed three-year artistic and career development program which includes the Southern Methodist University Peak Fellowship Ensemble-in-Residence Prize, a two-year paid residency worth $200,000 CAD, an Esterházy Foundation Residency with concerts at Haydn Hall in Eisenstadt and the Lucerne Festival, as well as an opportunity for a two-week Chamber Music in Residency at the prestigious Britten Pears Arts in England.
Past winners have included the Marmen & Viano Quartets, St. Lawrence, Miró, Daedalus, Jupiter, TinAlley, Cecilia, Dover, and Rolston String Quartets. The competition is open to quartets of all nationalities whose members are all under the age of 35 at the time of the competition.
BISQC Preliminary Jury 2022
BISQC Director - Barry Shiffman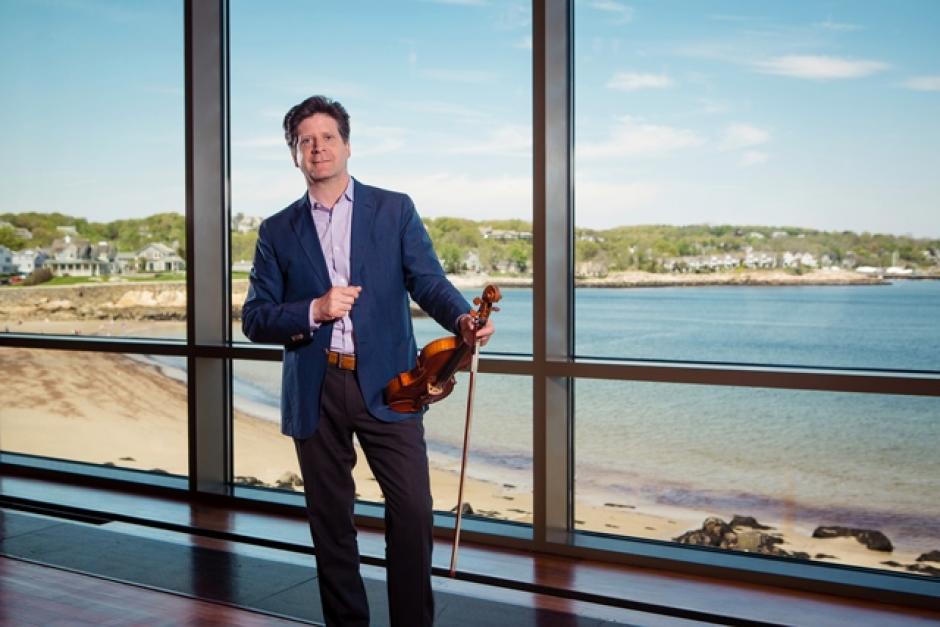 Barry Shiffman enjoys a diverse career as a musician, educator, and administrator. He was co-founder of the St. Lawrence String Quartet (SLSQ) and currently serves as both the Associate Dean and Director of Chamber Music at Glenn Gould School, and Director of the Phil and Eli Taylor Performance Academy for Young Artists at the Royal Conservatory of Music in Toronto. 
During his 17 years with the SLSQ he appeared in over 2,000 concerts in venues around the globe, and recorded several critically acclaimed discs under an exclusive contract with EMI Classics. While with SLSQ, Shiffman served as artistin-residence at Stanford University from 1998 to 2006 and as visiting artist at the University of Toronto from 1995 to 2006. 
Shiffman has also served in numerous roles at Banff Centre, including Director of Music Programs (2006-2010), Artistic Director of Summer Classical Music Programs (2010-2016), and Director of the Banff International String Quartet Competition since 2006. During his tenure at Banff Centre he introduced new programming in classical music performance, composition, popular music, and jazz and oversaw the dramatic growth of the Banff International String Quartet Competition, including the successful launch of the Banff Centre International String Quartet Festival in 2017.
In 2018, Shiffman was appointed Artistic Director of Rockport Music in Massachusetts, overseeing all classical programming for the organization including a five-week summer chamber music festival at the venerable Shalin Liu Performance Center. From 2009-2017, he was Executive Artistic Director of Music in the Morning Concert Society in Vancouver. A sought-after juror, he has served on the violin jury of the Tchaikovsky and Montreal Violin Competitions, and the String Quartet Competitions of London Wigmore Hall, Lyon, and Geneva.
Shiffman received his formal studies at the Royal Conservatory in Toronto, University of Toronto, Utrecht Conservatory, Hartt School of Music, Juilliard School, and Yale University. Summer studies included Banff Centre, Tanglewood, and Aspen. He is also  the recipient of the Longy School's Nadia Boulanger Prize for Excellence in the Art of Teaching, and an Honorary Doctorate from the University of Calgary.
Contact Us
For questions please contact:
Email: bisqc@banffcentre.ca
Phone: 403.762.6231
Lisa Ramsey, Manager
107 Tunnel Mountain Drive
Box 1020, Stn. 23
Banff, Alberta
T1L 1H5 Canada