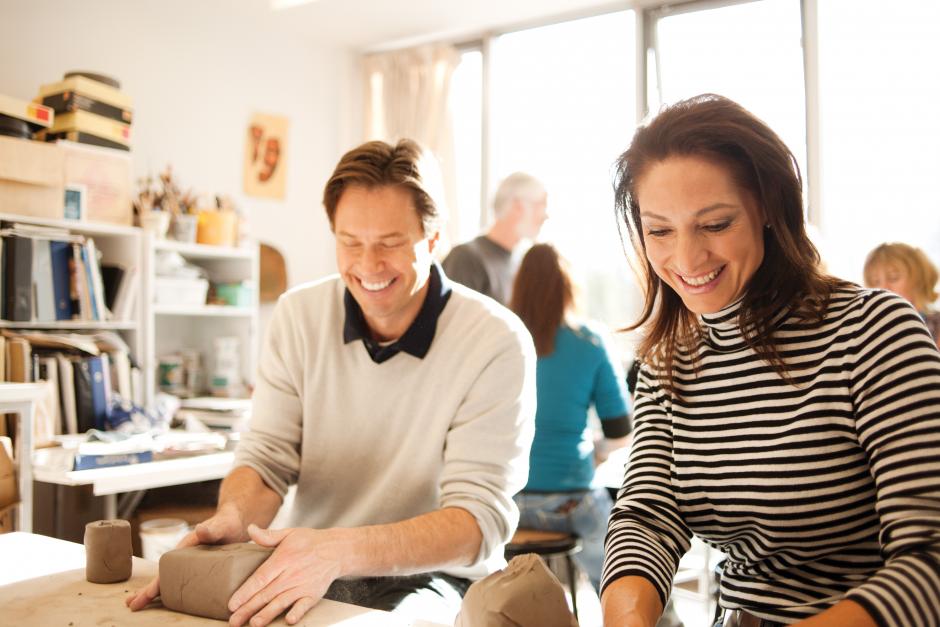 Conference Connectors
Conference Connectors are interactive programs easily added to your agenda to enhance participant experience and to support your goals.  They feature creative, thought-provoking, entertaining sessions designed to foster relationships, engagement and discovery.  Duration: 90- minutes to 2-hours.
How Connectors can enhance your meeting:
Reveal and leverage the unique strengths of your team and its members
Make connections with work-related scenarios
Enhance communication and team dynamics
Honour and celebrate successes and accomplishments
Connect participants with creative elements of Banff Centre by selecting from our experiential menu themes: Arts-Based, Explore Outdoors and Ideation & Foresight.
Conference Optimum

Optimize your conference by boosting your capacity to approach problems creatively, strategize for the future or develop team and board dynamics.  Conferences at Banff Centre is offering three one-day programs designed and facilitated by experienced professionals from Banff Centre's Leadership Programs.