Award Winners: Monthly Film Series June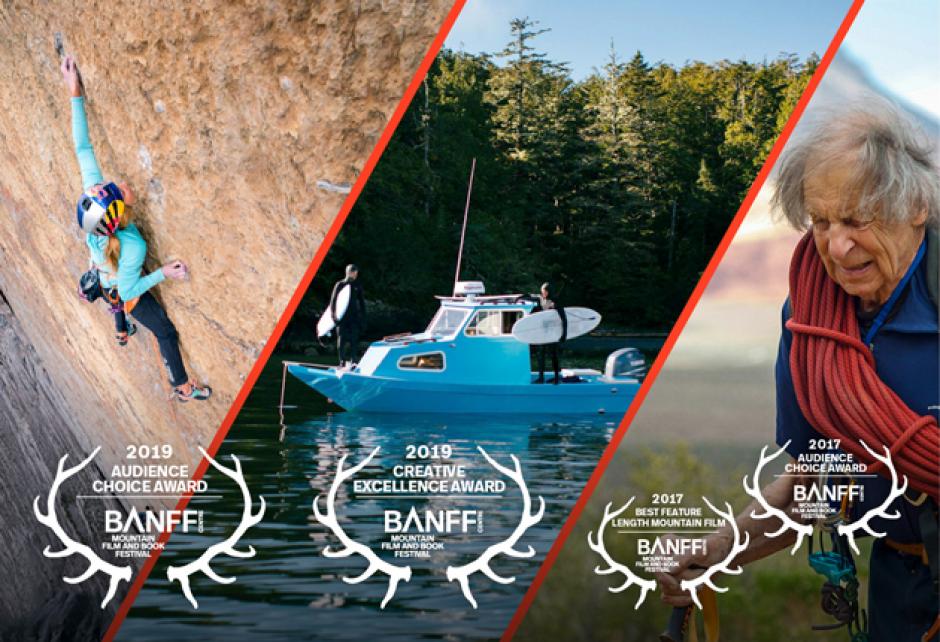 Award Winners: Monthly Film Series (June)
Join us online for a mixed selection of three award-winning films from past Festivals! 

June Film Program: 
2019 – Audience Choice: The Trilogy (USA, 31 min)
2019 – Creative Excellence Award: Camel Finds Water (USA, 9 min)
2017 – Best Feature Length Mountain Film and Audience Choice - Dirtbag: The Legend of Fred Beckey (USA, 95 min)
Available for rent/viewing: June 1 - 30
Price: $15 USD (Watch all 3)
The program has a 3-day rental period (time starts ticking once you start watching). 
The rental period begins immediately upon viewing (as soon as you press play). 

Why are prices for these online film programs in USD?
Apologies to our fellow Canadians - due to platform limitations, prices for our current online programs must be in USD. We hope to update to CAD as soon as this feature is further developed.
This program will be available to view from 9 a.m. on June 1 (MDT) to 11:59 pm June 30 (MDT). 
Not available for pre-purchase.
Related Films
Camel Finds Water
Producer:
Trevor Gordon, Ian Durkin
Trevor found the hull of an abandoned fishing boat in a field. He brought it home and built it back to a sea-worthy state over the course of a summer. Then, he took it on its maiden voyage to British Columbia in search of waves.
Dirtbag: The Legend of Fred Beckey
Producer:
Jason Reid
Andy McDonough
Colin Plank
Hailed as one of the most influential climbers of all time, Fred Beckey is the original "Dirtbag"– one who abandons societal norms and material comforts in pursuit of a nomadic mountaineering lifestyle. Through the 1950s and 60s, Beckey's accomplishments exceeded anyone in the sport. He shattered records with an unparalleled string of superhuman first ascents, bushwhacking trails, and pioneering direct routes thought previously impassable. 2017 People's Choice Award winner.