Film Screening – Artemis: The Neverending Quartet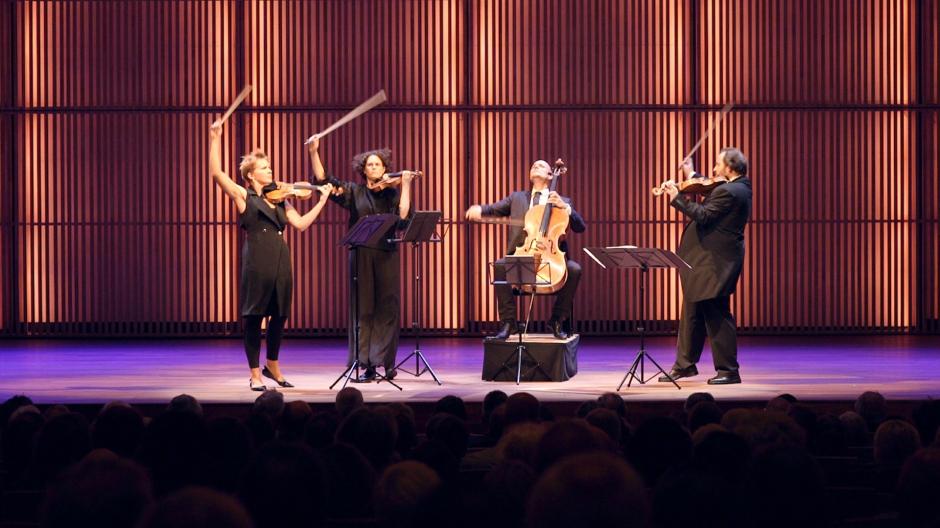 Missed the event? Recordings are now available. 
Watch Recording

This screening includes a discussion with former Artemis Quartet cellist Eckart Runge, Festival Director Barry Shiffman, and filmmaker Jason Charters from Riddle Films.
Just before celebrating its 30 year anniversary, the Berlin based Artemis Quartet goes through one of its most turbulent years to date. When the last founding member, cellist Eckart Runge, decides to leave the quartet in 2018, with second violinist Anthea Kreston following his departure, the quartet is shaken to its core. They agree to stay together until the end of the season, giving the remaining members the chance to reconstruct the quartet once more. Will the shared love for music be strong enough for the Artemis Quartet to persevere? Filmmaker Hester Overmars portrays the quartet, its former and new members, throughout this extraordinary year, having full access to their rehearsals, life behind the scenes and international performances. From up close, the film observes how the quartet lives through their reconstruction.