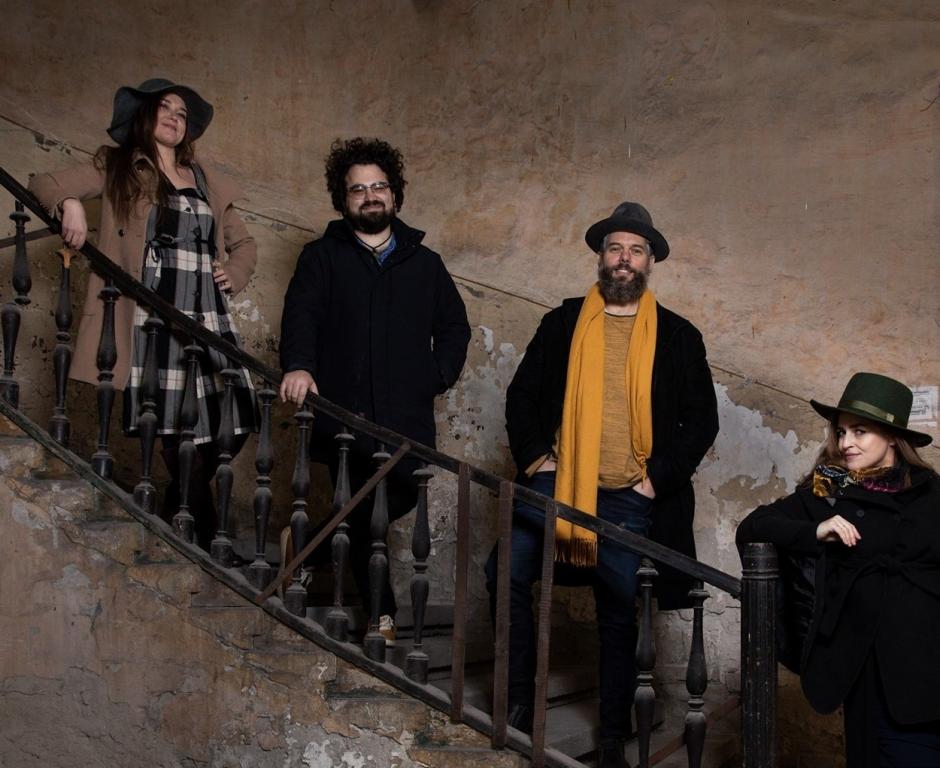 Missed the event? Recordings are now available.
Watch Recording
Recorded in the Esterházy Palace in Eisenstadt, the Kelemen Quartet perform Béla  Bartók's String Quartets No. 3 and No. 4 from this beautiful baroque palace in Austria. "The six quartets are the essence of Bartók's œuvre, with the form playing the same role for him as for Beethoven or Haydn.  And I live here, in the context in which these works originated, and Bartók's music is indeed my mother tongue," says Barnabás Kelemen.

Recorded in Haydn Hall, Schloss Esterházy.
Kelemen Quartet
Barnabás Kelemen and Jonian Ilias Kadesha, Violin
Katalin Kokas, Viola
Vashti Hunter, Cello
 
String Quartet No. 3 (1927) | Béla  Bartók (1881-1945)
Prima parte: Moderato
Seconda parte: Allegro
Ricapitulazione della prima parte: Moderato
Coda: Allegro molto
String Quartet No. 4 (1928) | Béla  Bartók  (1881-1945)
Allegro
Prestissimo, con sordino
Non troppo lento
Allegretto pizzicato
Allegro molto

Presented in partnership with Schloss Esterházy, Eisenstad
 

Biography
Kelemen Quartet
The internationally celebrated Kelemen Quartet is the award winner of such chamber music competitions as the Premio Paolo Borciani, the Beijing International Music Festival and Academy and the Melbourne International Chamber Music Competition. Called by a reviewer "the most electrifying string quartet" of recent times, the group is a frequent guest of such renowned concert halls as the Carnegie Hall, which featured them at its own concert series, the Wigmore Hall, the Concertgebouw and the Philharmonie Berlin. They regularly perform at leading international showcases of chamber music, including the festivals of Lockenhaus, Colmar, West Cork and Ravenna. Over and above their European appearances, the Kelemen Quartet has toured Australia, New Zealand, India, China, Central and North America. They frequently appear in concert with such world-famous artists as Joshua Bell, Andreas Ottensamer, Pekka Kuusisto, Maxim Rysanov, Nicolas Altstaedt, Péter Frankl, José Gallardo and Ferenc Rados. In December 2020, after two new members joined them, they started work on Bartók's string quartets, six works that span the entire œuvre, with help from Ferenc Rados, who acted as their mentor.