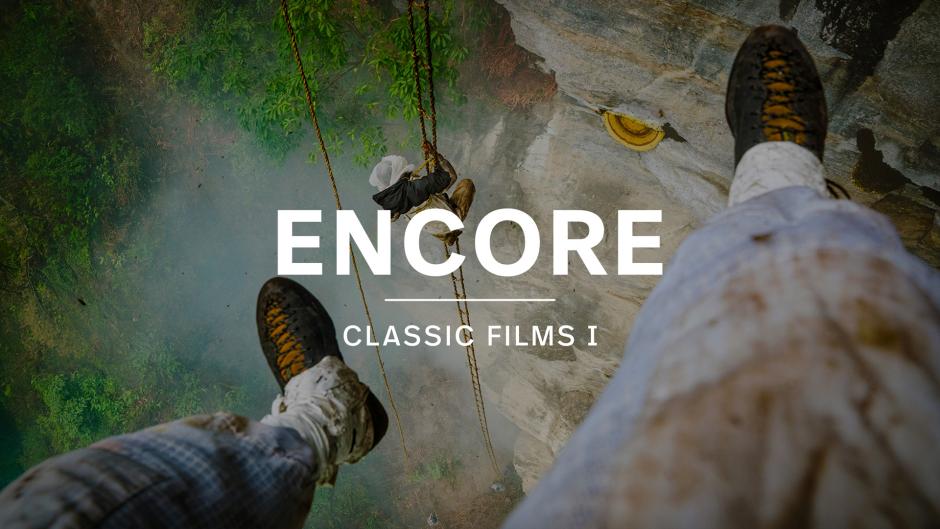 Encore: Classic Films I
Take a trip down memory lane, and to remote corners of the world!
Don't miss our collection of much-loved Festival and World Tour films from the past decade. Whether it's the first time you're seeing these films, or the tenth, these staff and audience favourites have enduring appeal. Be a part of the gripping adventures and timeless stories (again)!
Classics I Program: 
Imagination: Tom Wallisch (2017, Canada, 5 minutes)
Chasing Water (2011, USA, 18 minutes)
Reel Rock 8: Spice Girl (2013, USA, 24 minutes)
The Accord (2016, USA, 19 minutes)
Bluehue (2015, UK, 5 minutes)
The Last Honey Hunter (2017, Canada, 35 minutes)
COLD (2011, USA, 19 minutes)
See full film descriptions and details below. 
Available for rent/viewing: August 5 - October 24
Price: $12 USD
The program has a 3-day rental period (time starts ticking once you start watching). 
Why are prices for these online film programs in USD?
Apologies to our fellow Canadians - due to platform limitations, prices for our current online programs must be in USD. We hope to update to CAD as soon as this feature is further developed.
This program will be available to view from 9 a.m. on August 5 (MDT) to 11:59 pm October 24 (MDT). 
Not available for pre-purchase.