Banff Centre's Midsummer Ball Auction has begun, and here is your chance to peruse the exceptional selection of original artwork and unique trips up for grabs this year.
Over 50 original works of art, including Road Up Tunnel Mountain, by celebrated Canadian artist Walter J Phillips. Bid on a cruise to the Chilean Fjords, and many other trips, experiences, and lifestyle items.
We invite you to view all 97 auction items and place your bids at banffcentreauction.com Bidding closes on Saturday, July 20, 2019, at 11:00 p.m. 
All funds raised from the Auction go to Banff Centre's Artists' Fund, supporting arts programs and deserving artists at Banff Centre.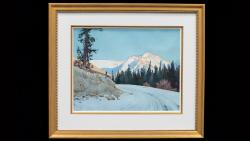 Road Up Tunnel Mountain
by Walter J. Phillips
Walter Joseph Phillips one of Canada's most celebrated artists, famous for his colour woodcuts and watercolour sketches. Portraying landscapes from the west to east coast, few others have left such an extensive catalogue of Canadian art. In 1940, he was asked to become a resident artist at Banff Centre for Arts and Creativity, then known as the Banff School of Fine Arts, where he played an important role in the development of the Visual Arts Program. The Walter Phillips Gallery at Banff Centre, which focuses on contemporary art, is named after this widely recognized master of the watercolour and woodblock print medium. Phillip's works are found in galleries across the country, including the National Gallery of Canada. This watercolour piece also comes with a hardcover copy of The Tranquility and the Turbulence: The Life and Works of Walter J. Phillips, 1981, by Roger Boulet.
14" x 18" watercolour on paper
Value $22,225
Bid on this item
Courtesy of Masters Gallery Ltd.
---
Chilean Fjords Adventure For Two 
Commencing in Ushuaia, this 14-night journey onboard RCGS Resolute takes you through a vast network of deep fjords and channels navigating towards Valparaiso – Chile's historic deep-sea port. Explore your surroundings by Zodiac boat, approaching huge glaciers and observing resident and migratory wildlife. Onshore, enjoy hikes to outstanding viewpoints, in the company of expert guides. Visits to small coastal communities showcase the unique way of life of the local people – telling a story of both indigenous and European settlements. It is hard to think of a more remote, pristine location to discover in the comfort of one of the world's most capable expedition ships, RCGS Resolute.
This opportunity to explore the wonders of the Chilean Fjords includes all meals and accommodation for two onboard RCGS Resolute, all zodiac and shore excursions, ship transfers, and expedition gear package.
Value: $20,400
Bid on this item
Courtesy of One Ocean Expeditions
---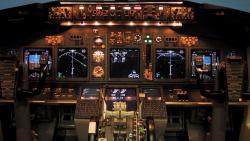 WestJet Virtual Pilot Experience for Four
Ever wondered what it's like to fly a major commercial airliner? You and three friends can take to the (simulated) skies for a two-hour flying experience on WestJet's Boeing 737-700 full flight simulator located at the WestJet Russ White Hangar at the Calgary International Airport. This is the very equipment that commercial airline pilots are trained on, complete with full visual screens of take-offs and landings at major airports around the world. Feel the power – and don't forget to breathe!
 
Value: $6,000
How to Bid
BID NOW! It's quick and easy! Visit banffcentreauction.com to set up your profile, browse all 97 auction items, and start bidding.
Bidding closes on July 20, at 11:00 p.m.
Rules and Regulations
The purchaser agrees to read the Silent Auction Rules and Regulations prior to bidding, purchasing, or otherwise participating in any activity at the 2019 Midsummer Ball Weekend.
1. Every reasonable effort has been made to ensure that item descriptions are complete and accurate. However, Banff Centre for Arts and Creativity accepts no responsibility of any kind for the authenticity, or condition, or other matters affecting any item included in the silent auction in any manner. All items are sold "as is" and no representation, warranty, or assumption of liability, express or implied by law or otherwise, is made by Banff Centre for Arts and Creativity in connection with any of these items, notwithstanding any statements to the contrary. Please read all item restrictions and conditions carefully so that you fully understand what you are purchasing. Some items or services may have time restrictions or conditions for use in addition to those stated in our promotional materials.
2. The purchaser, by participating in the silent auction, agrees to hold Banff Centre for Arts and Creativity free and clear of all liability for property damage or physical injury or death that may arise from any item or service acquired at the silent auction.
3. All sales are final. There will be no exchanges or refunds on auction items.
4. A payment and pick-up station will be available on July 20 from 11:30 p.m. to 1:00 a.m. in Maclab Bistro, and on July 21 from 9:00 a.m. to 1:00 p.m. in the Professional Development Building. Payment can be made by cash, cheque, or credit card. GST will not be charged on purchases. Merchandise will not be transferred to the purchaser until full payment is received. The purchaser will not receive a tax receipt for any portion of the purchase price unless otherwise indicated.
5. Banff Centre for Arts and Creativity will arrange for the shipment of goods purchased in the silent auction at the purchaser's expense to a destination in Canada only.
6. All items should be paid for and removed from the premises by 1:00 p.m. on July 21, with the exception of those items to be shipped to a destination in Canada at the purchaser's expense. Items left with Banff Centre for Arts and Creativity are done so at the purchaser's risk.
7. Bidding commences at 12:01 a.m. on Friday, June 1, 2019, and closes at 11:00 p.m. on Sunday, July 20, 2019. All bids are to be placed at banffcentreauction.com.
8. Participation in any activity of Banff Centre's 40th Midsummer Ball constitutes acceptance of the rules and conditions set out in this program
9. The silent auction is open to the public.
Bidding for Silent Auction items is publicly available online at banffcentreauction.com, as of June 1, 2019. During the Ball Weekend, guests can bid via on-site tablets or their mobile devices at banffcentreauction.com.