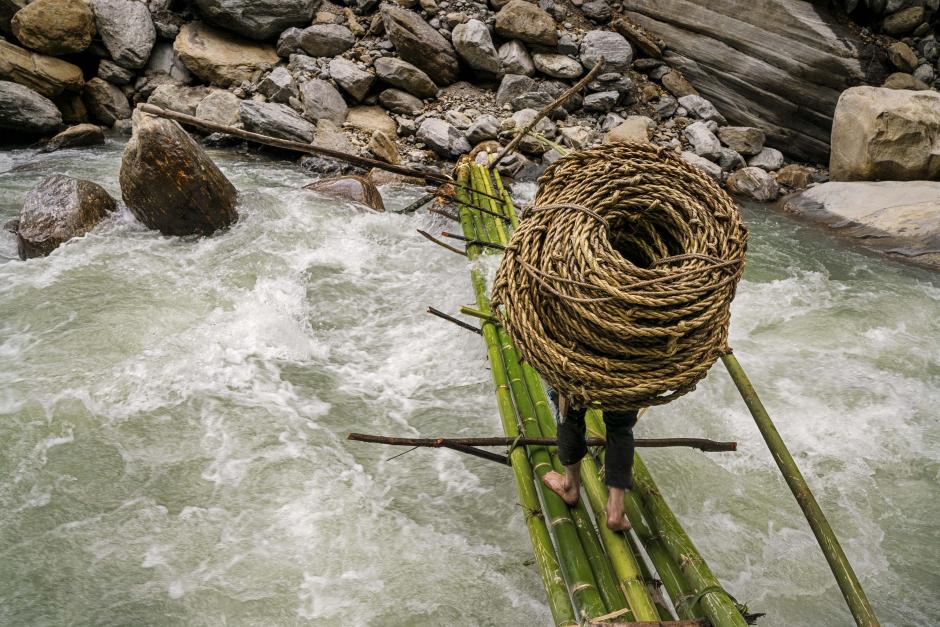 The Last Honey Hunter: Renan Ozturk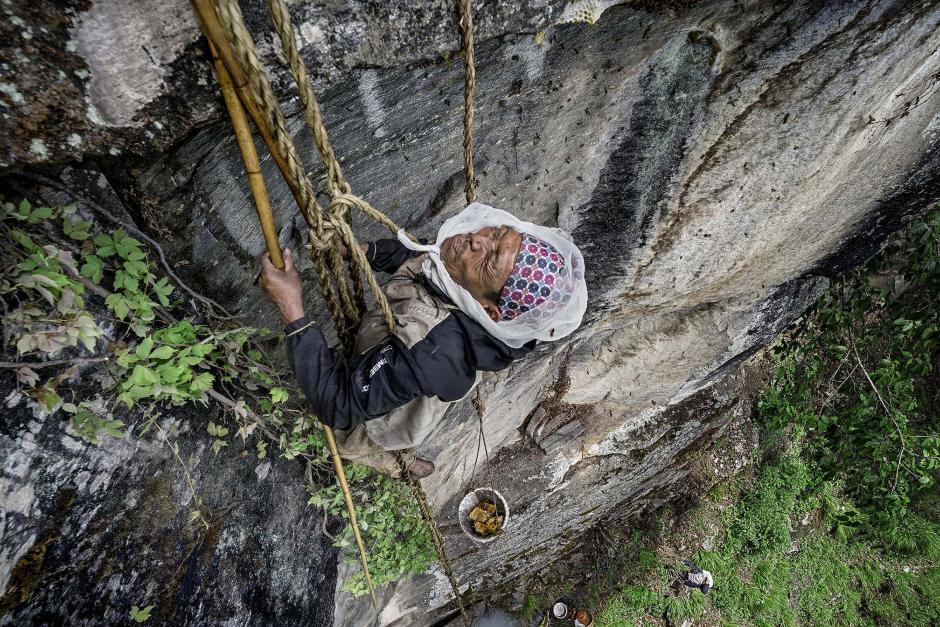 Laszlo Funtek Building, Exterior, Theatre Complex
Professional Development Centre, Lobby
Mountain Artwalk: Saturday, October 28, 4 p.m.
Renan Ozturk is a climber, artist, photographer and filmmaker known for his dauntless spirit and visual storytelling.  He collaborated with director, filmmaker, and editor Ben Knight from Felt Soul Media on the film The Last Honey Hunter.  This project was supported by a National Geographic Society Expeditions Council grant, the dZi Foundation, and a Mountainfilm Commitment grant.
Love Letters to the Land: Sarah Uhl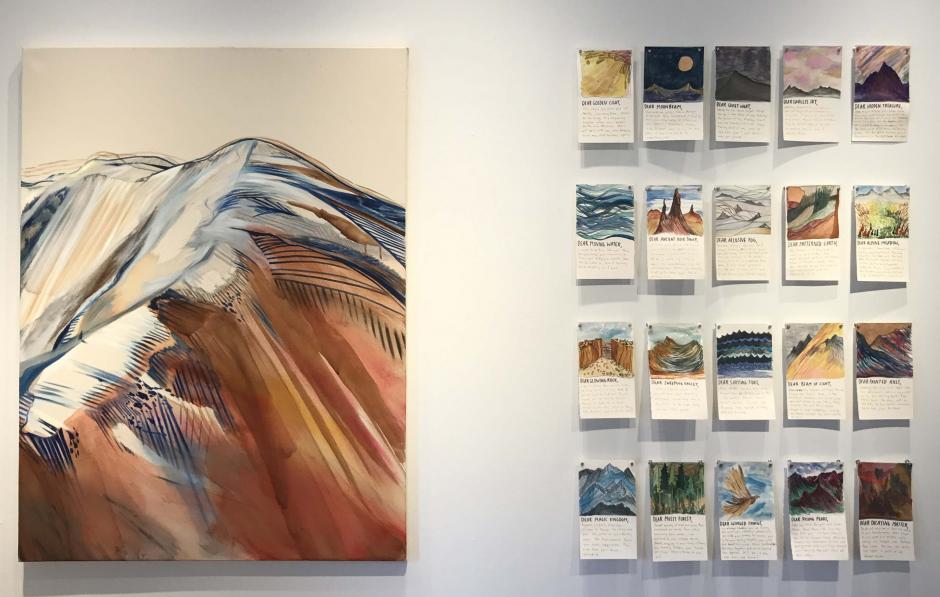 Max Bell Building Lobby, Banff Centre
Mountain Artwalk: Saturday, October 28, 4 p.m.
This collection of work is a glimpse into Sarah Uhl's deepening courtship with the land.  Like in any relationship, our love is wild and raw.  Our love is challenging, formative, and demanding.  It gives and it asks.  The more time spent alone in conversation with the land, the more she tells us.  Sarah tries to translate the land's wisdom and demands through her work as an artist and advocate.  
Banff Mountain Photo Essay Competition Grand Prize & Special Mention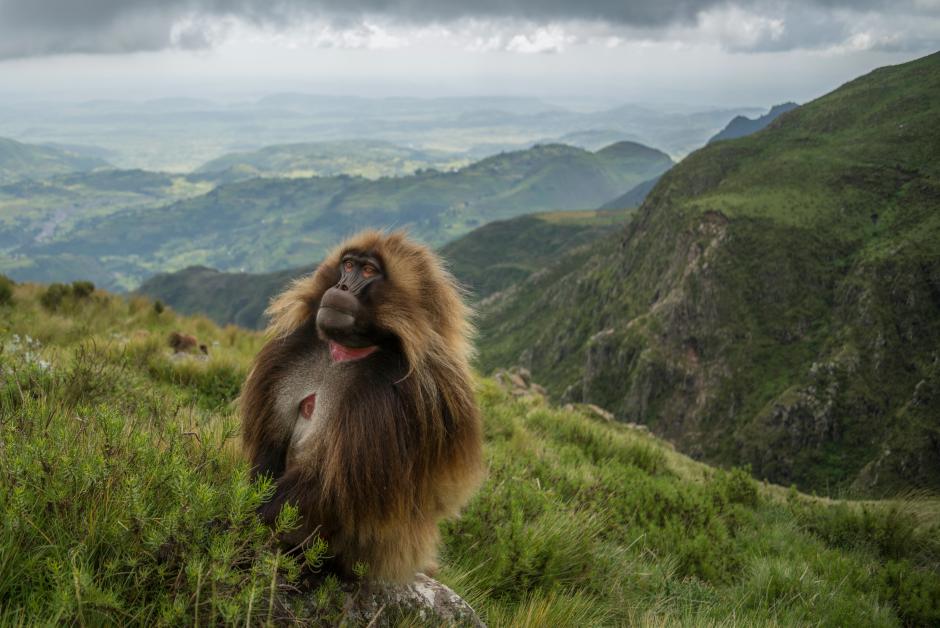 The Project Space, Glyde Hall 
(Up the stairs past the Walter Phillips Gallery)
Mountain Artwalk: Saturday, October 28, 4 p.m.

Grand Prize: Guassa Geladas, Jeff Kerby (USA)
Geladas are the last grass-eating monkeys.  Isolated in mountains of Ethiopia, these bleeding heart monkeys have a bizarre diet, social system, and morphology that are reflections of their alpine habitat.  This ecosystem braces the Great Rift Valley and brims with uniquely adapted plants and animals, yet it is rapidly disappearing.

Special Jury Mention: Iceland, Steve Shannon (CAN) 
Skiing in Iceland is both an incredible experience and one of incredible frustration.  The rewards far outweigh the days spent waiting on the weather and suffering up long approaches.  These photographs were taken during a month of exploring the incredible island on skis.

The Land that Shaped Us: Tessa Lyons
Leighton Artist Studios
Public viewing and Open Studio: 
Saturday, November 4, 11 a.m. – 12 p.m.
Sunday, November 5, 11 a.m. – 12 p.m.
Exploring how having adventures changes our relationship to the landscape: from being a spectator standing in awe of the land to a participant with an intimate connection to it.
Garden Gossip
Tiziana La Melia and Maryse Larivière
Walter Phillips Gallery, Main Space
Mountain Artwalk Reception: Saturday, October 28, 5 – 6 p.m.
Walter Phillips Gallery is pleased to present new commissions by Vancouver-based Tiziana La Melia and Montreal-based artist Maryse Larivière.  Developed during a residency in Visual and Digital Arts, the exhibition Garden Gossip brings together feminist and ecological concerns articulated through tableaus, film, painting, sculpture, and rot.
Yellowstone National Park, USA
The North Face & National Geographic Outdoor exhibits
Throughout Banff Centre Campus
Ongoing
Under a Clear Sky: Steven Nederveen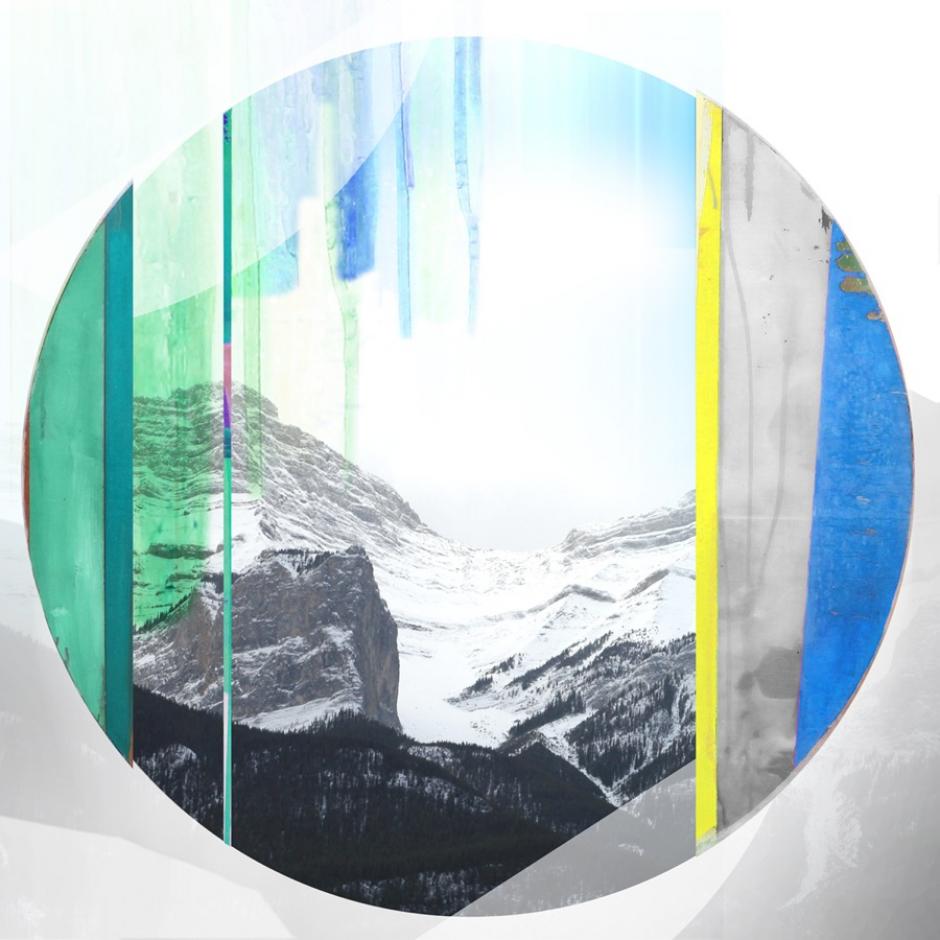 Canada House Gallery
201 Bear Street, Banff
October 27 – November 5
Mountain Gallery Hop: Saturday, November 4, 3 – 6 p.m.
Building on Nederveen's fascination with nature and memory, Canada House Gallery is proud to present a new collection of mixed media paintings.  Inspired by his travels to the Rockies and Iceland, Nederveen photographs places that feel alive to him.  He then re-imagines that world through a combination of digital and painterly processes.  By blurring the lines between photography and painting, Nederveen has developed a magical realism that he hopes inspires others to see the world with enchanted eyes.
The Bow Biennial (Various Artists)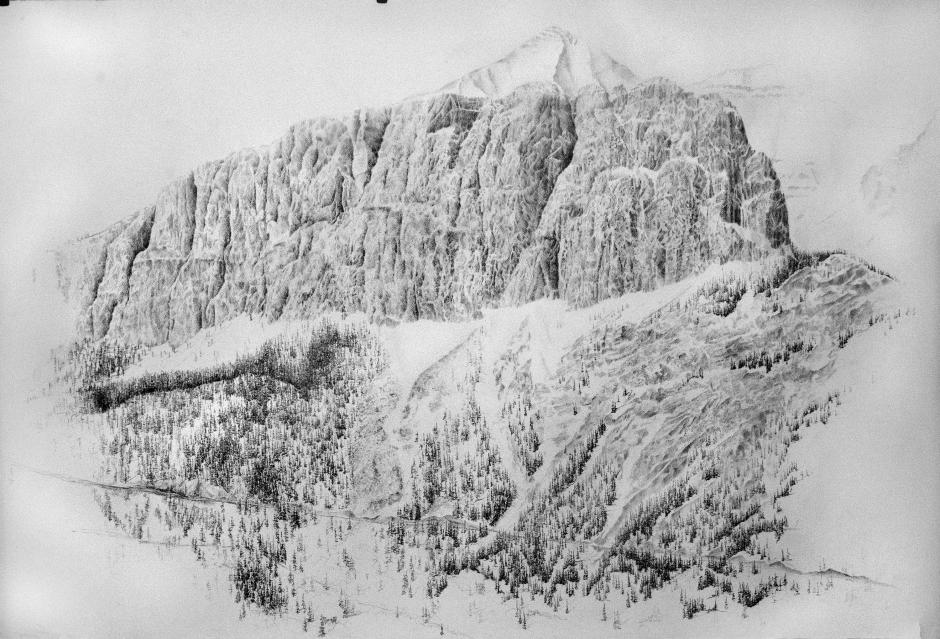 The Whyte Museum of the Canadian Rockies, 111 Bear Street
October 21 – January 28, 2018
Mountain Gallery Hop: Saturday, November 4, 3 – 5 p.m.
Including On the Fringe of the Bow and Eastern Slopes Grizzly Bears: Each One is Sacred.  This exhibition features a diverse and talented group of local artists whose art form, once considered subversive, is now on the fringe of mainstream society.  The exhibition includes skateboard designs, tattoo art, and three-dimensional chainmail constructions.  There is an unconventional, spiritual and rebellious appeal to the exhibition with each work infused with imagination, metaphor and wonder.  Throughout, urban symbolism and historic connotations weave a narration of fantasy, mythology, and realism.
Back to This Business of Banff: Reflections on Place and Community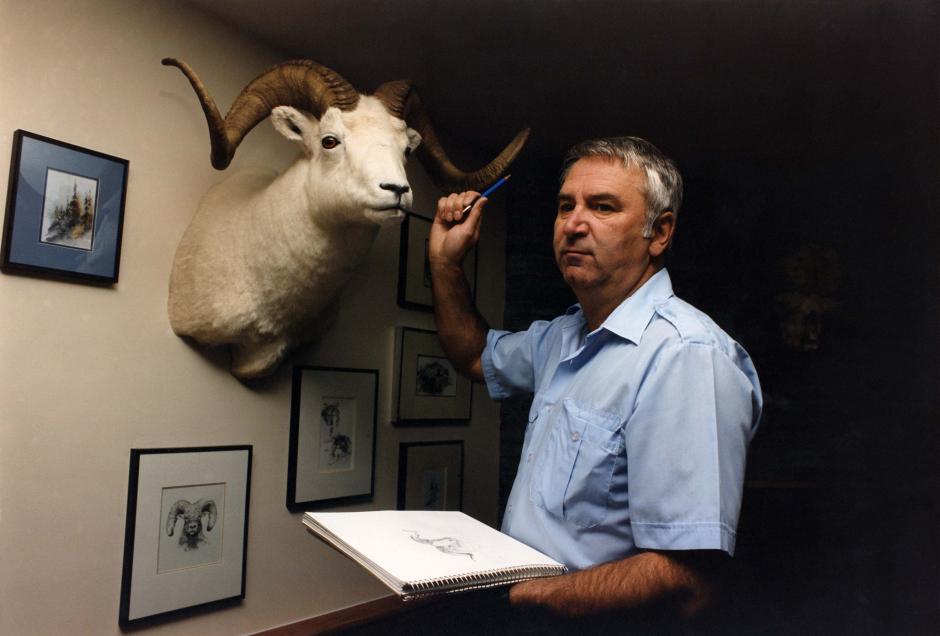 The Whyte Museum of the Canadian Rockies
111 Bear Street
October 21 – January 28, 2018
Mountain Gallery Hop: Saturday, November 4, 3 – 5 p.m.
In 1992, the year Canada turned 125 years old, the Whyte Museum of the Canadian Rockies hosted an exhibition by Bob Sandford of photographs and local perspectives on the themes of business, community and progress in Banff.  Perhaps even more relevant than it was twenty-five years ago, this exhibition is a haunting reminder of the importance of protecting the qualities of place and experience that are at the heart of a vibrant and enduring community.
Mountain Mystery – The Prime Elements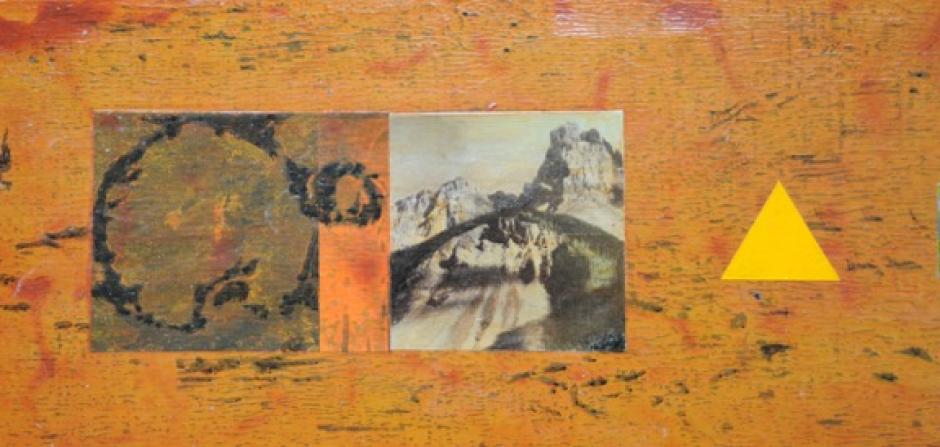 Paintings by Peter Deacon RCA
Willock & Sax Gallery, 210 Bear Street
October 22 – November 5
Mountain Gallery Hop: Saturday, November 4, 3 – 6 p.m.
The challenge to find pattern behind enigmatic prime numbers and colours or to delight in their unpredictability are guiding principles for Peter Deacon.  With the mountains of the Continental Divide as his guide, he interchanges components referencing geographic locations, personal experiences, as well as his 'irreducible' prime elements.
Jason Carter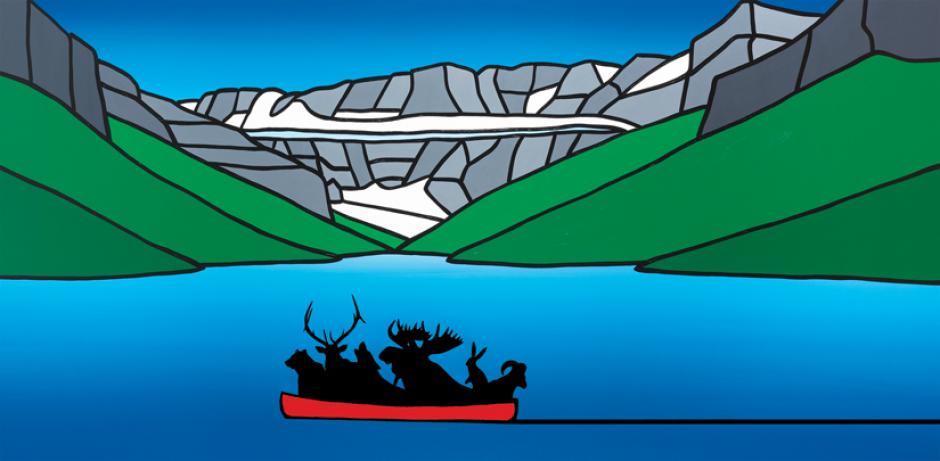 Carter-Ryan Gallery
229 Bear Street
Permanent Installation
Mountain Gallery Hop: Saturday, November 4, 3 – 6 p.m.
The Carter-Ryan Gallery and Live Art Venue is currently celebrating the works of Jason Carter, acclaimed Aboriginal soapstone sculptor and painter.  'Bold' and 'brilliant' are two words that have often been used to describe this prolific visual artist.
Icefields and Airways
Banff Public Library
101 Bear Street
October 17 - November 17, 2017
Mountain Gallery Hop: Saturday, November 4, 3 – 6 p.m.
Icefields and Airways is a collection of photographs from the Columbia Icefield.  These photographs showcase the journey from the Athabasca Glacier to Mount Columbia, Mount Kitchener, and Snow Dome.  At the height of the icefield, an isolated landscape is contrasted with the aerial brushstrokes of global connection.