How do you top a ski descent of K2?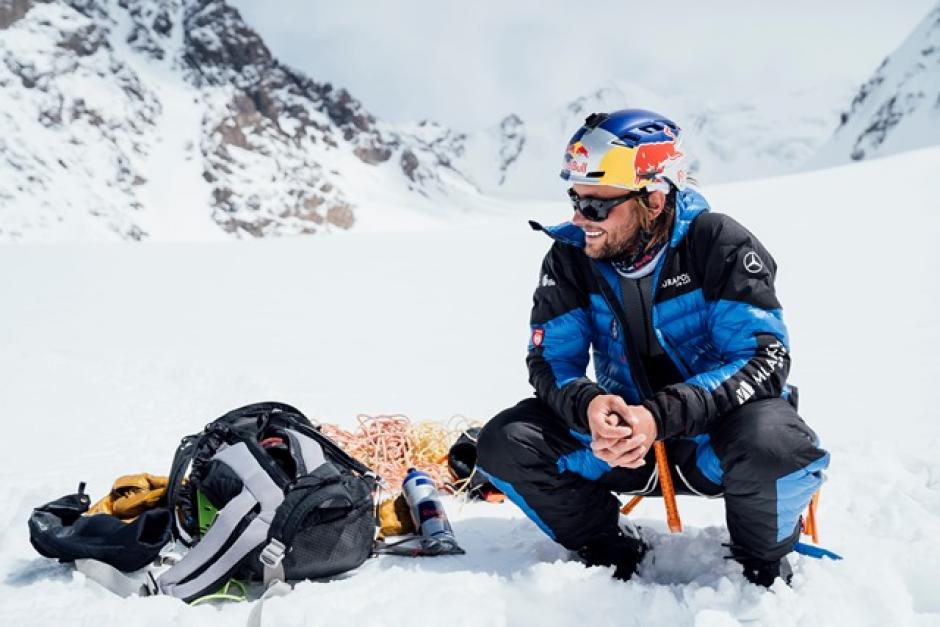 How do you top a first ski descent down the notoriously difficult K2? The answer is – you ski more peaks in more remote areas – which is just what Andrzej Bargiel did after his world renowned descent of K2 in 2019. 
Bargiel's Karakoram Ski Expedition left Poland in April 2021 and aimed to climb and ski down (without supplemental oxygen) from two six-thousanders located at the border of Pakistan, India, and China. Both peaks are in the Pakistani Karakoram, the second largest mountain range on earth after the Himalaya. The first peak was Yawash Sar II (6,178 m), and the second was Laila Peak (6,096 m).
Bargiel's goals were to climb and ski, but to also scope the area for other possible expeditions. When the expedition concluded, Bargiel had been rewarded with double success – both peaks were ascended and skied down just ten days apart – Yawash Sar II being the first ever ascent to boot.
"During this expedition, it was much greener and colourful than in the other places where I have been to in the Karakoram," says Bargiel. "It is lower in elevation, and therefore the conditions were friendlier. I wanted to try something new, and it's not like you have to be 8000 m above sea level to do something special."
The trek to Yawash Sar II took Bargiel and his team four days to complete in very difficult winter conditions. That didn't stop Bargiel from jumping right to the task though: after just one day's rest at base camp, he was on his way to the summit. He climbed the peak in alpine style, setting out with expedition teammate Jędrek Baranowski. However, Baranowski felt he had not acclimatized enough so abandoned his efforts midway, while Bargiel summited and skied down the difficult peak alone "…there was a lot of ice in the summit cone, and it surprised me. I couldn't descend freely. I had to slide down the ropes."
Situated in the Hushe Valley, with its exceptionally characteristic dagger-like shape, Laila Peak is considered to be one of the most beautiful mountains in the world. During the descent, Bargiel made the difficult decision to leave his skis 150m below the summit cone as conditions were just too sketchy for a direct ski off the sharp peak (its northwest face has a slope of 45 degrees for more than 1500 vertical metres). Looking at the peak in photographs, it's hard to imagine skiing any portion of the mountain!
Once again, Bargiel has proven his aptitude for skiing the impossible. His ascents not only involve incredible skiing skills but also well-honed technical alpine climbing skills – where getting to the top, often solo, is just as risky as skiing down.
Andrzej Bargiel appeared in the 2020/21 World Tour film K2: The Impossible Descent.
Author: Joanna Croston