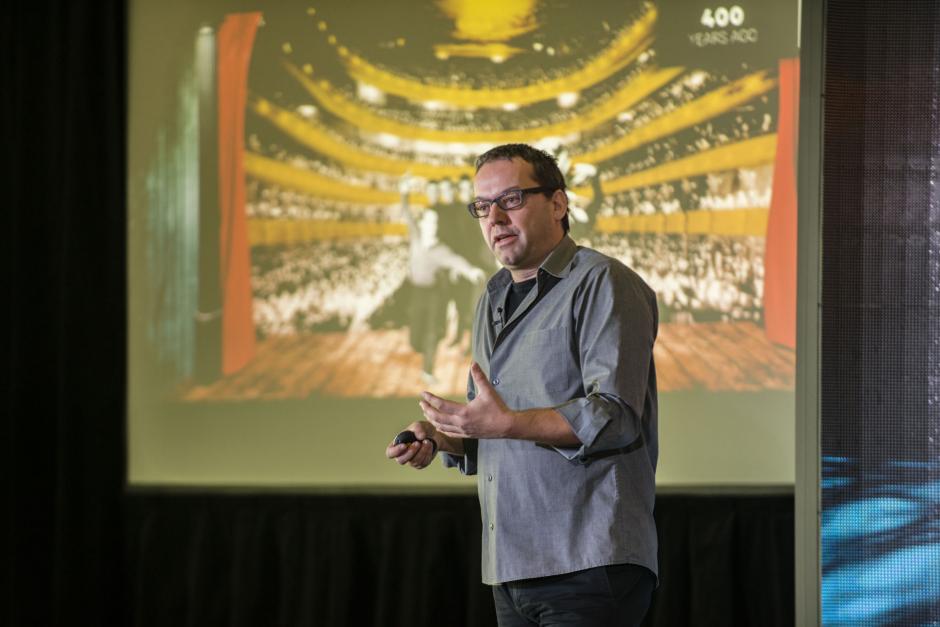 Banff Centre for Arts and Creativity provides an entire hosted platform of creative services and technical tools that create memorable event experiences for participants. Today's events have evolved to interactive, engaging events that foster networking, learning and motivation. Our technical services team seamlessly integrates your ideas with our portfolio of production and creative offerings to deliver audiovisual and digital services. Technical Services is committed to providing effective, engaging and efficient solutions to help deliver your message.
Some services include:


Audio – Reinforcement to Recording, we have the audio equipment and expertise to spread your word loud and clear to audiences from 10 to 1000, even on the other side of the world.
Video - Our creativity is endless! We have skilled professionals who can plan, produce and video record your event for live broadcast and post production.
Lighting – Add some drama and emotion to your event with décor and theatrical lighting effects.
Projection – From basic Powerpoint to IMAG and image blending, we have the display equipment and skill to project your best image to attendees.
Virtual Meetings – Can't get the whole team out to Banff?  Include off-site participants with two-way, interactive Webcasts and teleconferencing.