Banff Centre Mountain Film and Book Festival Dining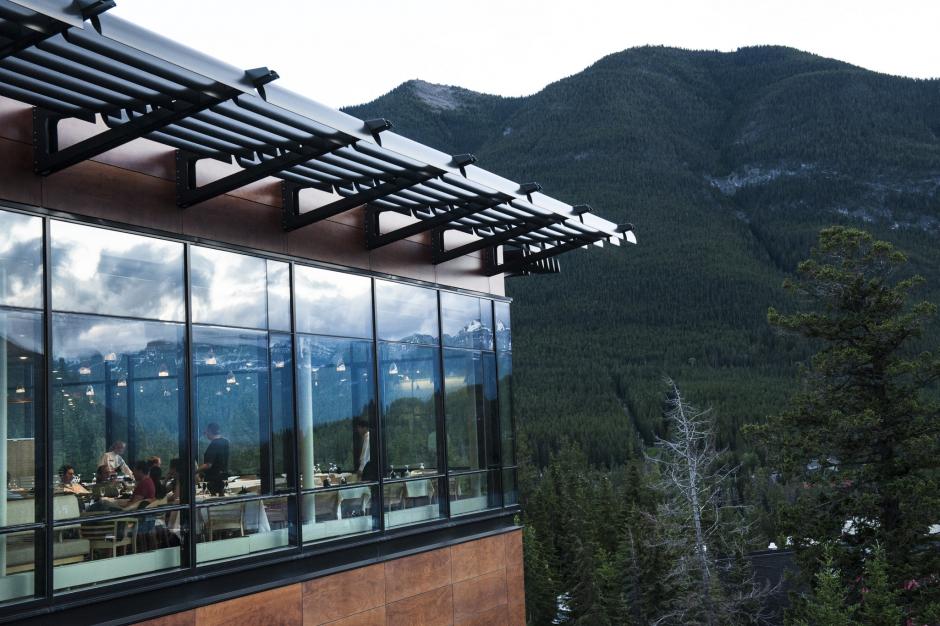 Dining that was on offer to Festival goers
Banff Centre's culinary team proudly offers creative and inspired cuisine, and a range of dining options, guaranteed to satisfy every need and appetite:
Vistas Dining Room: 350 seat buffet-style dining room (menus change daily)
Three Ravens Wine Bar: Open Daily 5:30 - 7:30 p.m.
Maclab Bistro: Fully licensed bistro and patio
Festival Special Dining 
November 4 - 6 | 11 am - 7:30 pm
Kinnear Centre for Creativity, Room 105 (Main Floor, near Maclab Bistro)
Guests had a choice of three different combination meals each day for a great price of $14 per person!
 
Vistas Dining Room
Was great for Pre-Show Lunch and Dinner! 
Avoid last-minute rushing and plan a relaxing pre-show meal at Vistas.
Enjoy the view and choose from a selection of hot entrées, a well-stocked fresh bar, delicious house-made desserts plus vegetarian, vegan and gluten-free options. 
Maclab Bistro
Was available throughout the Festival!
Socialize with Festival guests, grab a bevy, and chat about some of your favourite films! 
Happy Hour by Park Distillery
Park Offered a Fantastic Happy Hour!
Presented by Park Distillery
Enjoy live music from DJ Bunny Hops, games, cocktails, beer sampling and conversations around the campfire prior to Snow Show and Radical Reels, all hosted by hosted by Park Distillery, Big Rock Brewery and Tree Brewing Co. 
Subject to change.