Out the Back Door - Mixed Films + | Virtual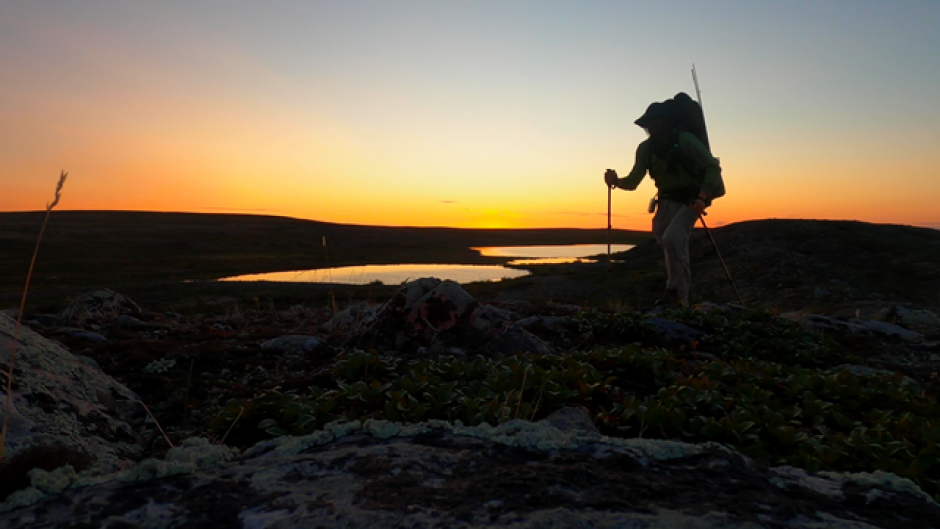 Leave your passport at home because sometimes the best journeys are those taken right out the back door. Alpine SUP adventures, esker hunting and wolverine chasing close to home, wherever that may be, is what this film program is all about.
Program subject to change
+ Special Bonus Presentation – Greg Hill Interviews Chic Scott
Chic Scott is one of Canada's preeminent skiing pioneers.  He discovered climbing and ski mountaineering in the Rockies in 1962 at age 17 and for more than thirty years, he climbed and skied around the world - in Europe, the Himalaya and across North America. Some of his most notable accomplishments include first the Jasper to Lake Louise high level ski traverse in 1967 with Charlie Locke, Neil Liske and Don Gardner and the first winter ascent of Mount Assiniboine. In the early 1990s Chic began his extensive career as a writer and historian and since then has written about a dozen books;  ski guidebooks, climbing and ski histories and biographies, not to mention hundreds of articles on various topics, in various outdoor publications. 
In this virtual interview, Chic Scott sits down with celebrated Canadian ski mountaineer and record holder Greg Hill for an intimate conversation about life, writing and Chic's latest book, Mount Assiniboine: The Story.