Banff Musicians in Residence Concerts: House Program (Jan 2023)
House Program: Participants and Faculty from Banff Musicians in Residence Programming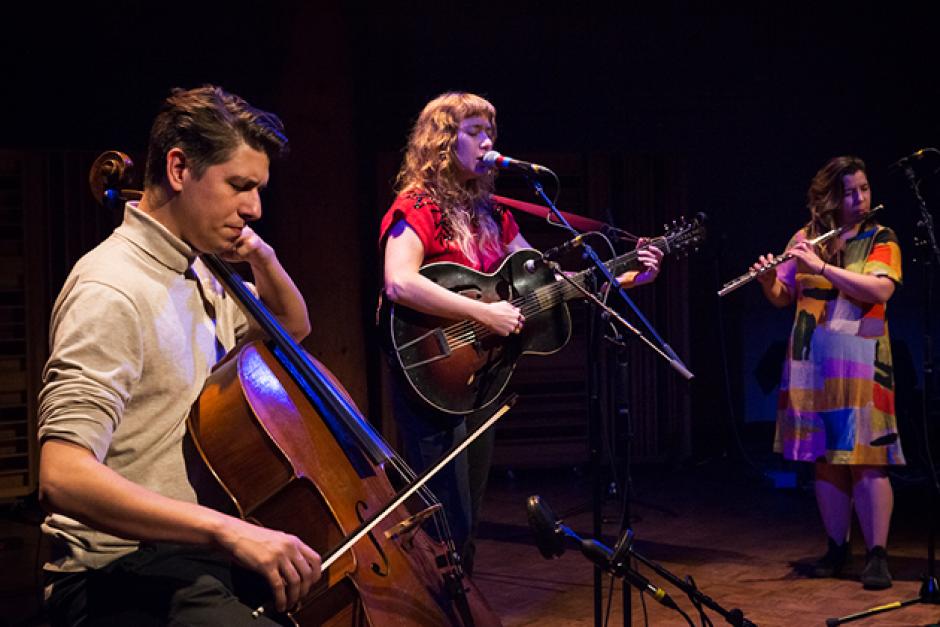 Message from Artistic Director
We are thrilled to welcome you back to Sacred Buffalo Guardian Mountain, for winter music performances at Banff Centre.
It is with great excitement that our Banff Musicians in Residence program returns to Banff National Park this year, under the leadership of Janice Price and Mark Wold. While the COVID-19 pandemic has impacted artists and arts organizations across the land, Banff Centre and their supporting faculty and staff have expertly convened an esteemed, international cohort that will include artistic exchange, inspiring collaborations, new discoveries, brilliant concerts, and explorations into the glorious natural wonders of this area.
We thank our many supporters who help make it possible for these artists to benefit from a transformational and meaningful Banff Centre experience. Especially now, we are tremendously grateful for arts audiences, and each of you for joining us.  
~ Megumi Masaki, Lead Faculty, Banff Musicians in Residence - Winter 2023
About the Program
This house program highlights the artists and faculty who are here for the duration of the Banff Musicians in Residence Winter 2023 program and concerts. To find out specific program repetoire and curation, please check out each individual concert event. 
Friday, January 13: INTERACTIVITY
Wednesday, January 25: DIALOGUES
All concerts are in the Rolston Recital Hall starting at 7:30pm