Art and Craft Sale and Mountain Marketplace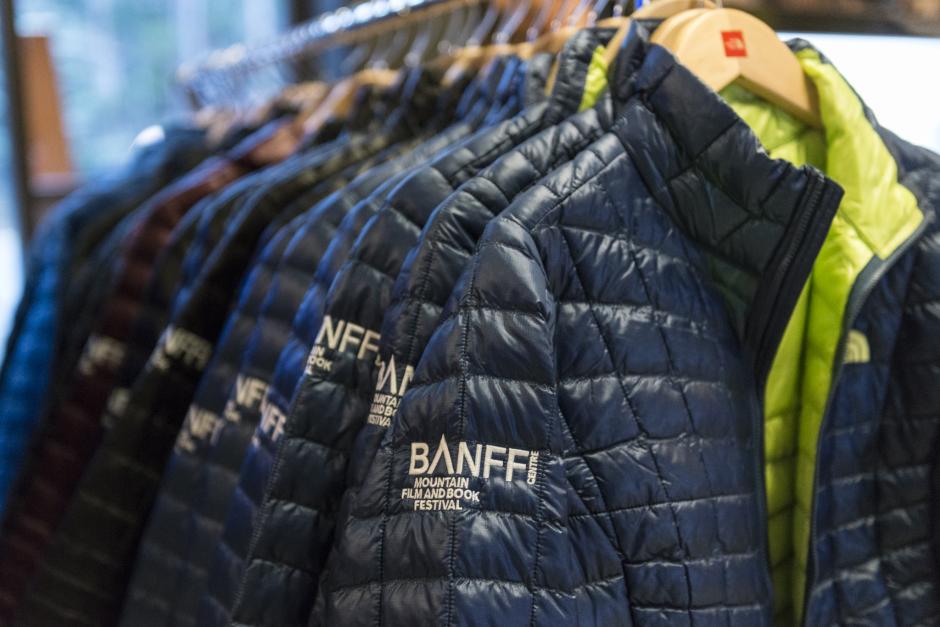 Mountain Art and Craft Sale
The 28th annual Banff Mountain Art and Craft Sale will kick off the first weekend of the 2018 Banff Centre Mountain Film and Book Festival on Oct 27th and 28th. You will find original and wonderfully unique items handcrafted by regional mountain artists. The local's choice for early Christmas shopping!
 Where: Eric Harvie Theatre Lobby, Banff Centre, 107 Tunnel Mountain Drive, Banff, Alberta
 Hours:
Saturday October 27, 2018 - 11 am – 7:30 pm
Sunday October 28, 2018 - 11 am – 5 pm
 
If you are a new exhibitor interested in joining the Mountain Art and Craft Sale wait list please contact:
BanffMountainTradeshow@banffcentre.ca
Phone: 403.762.6142 
2018 Mountain Art and Craft Sale Exhibitors:
Alberta Fine Leathers
Alberta Fine Leathers creates wallets, purses, messenger bags, and duffle bags from bison hide. Proudly made in Alberta.
Andrea Merredew
Andrea Merredew's art is an expression of her love for the Earth and each piece that she makes tells a story. Andrea creates jewelry and sculptures from natural materials that are sustainably gathered in the forests near her home. 
Balance Explore
Colourful functional art inspired by an outdoor active lifestyle. Hand drawn designs printed onto vinyl stickers, embroidered patches, enamel mugs, enamel pins, postcards, notecards, art prints and mala bracelets.
Barnwood Crafts
Items made from weathered wood, including picture frames and birdhouses.
Black and Light Images (Photography)
This year's images come  in both prints and matted formats. The majority of these are from within a 100 km radius of the town of Canmore and illustrate the unique light of the mountains.
Burnt Glass Studio
A maker melting glass rods, creating lamp work glass beads, and using sterling silver to create one-of-a-kind wearable art jewellery pieces.
Creationz by Catherine
Creationz by Catherine is an array of handmade items that reflect pop culture with a retro twist.
Extreme Quilting
Jan Burks produces quilted hotpads, placemats, fabric ornaments, coasters, and hand-knitted hats.
Inferno by Canoe Cove Studio
Canoe Cove Studio has a range of unique products that includes fused glass ornaments, jewelry and sculptures.
Kim Horrocks Ceramics
Mountain inspired handcrafted ceramics for everyday.
Lynne Huras / Silly Goat Studio
Lynne is a landscape painter with a passion for the Canadian landscape and the Canadian Group of Seven. Her original acrylics depict iconic mountain scenery and shows her love of trees. She also has reproductions and art cards available.
Maxiene's Fibers
Unique and useful products for the hard to buy for, Maxiene's Fibers has a collection of hand woven items.
The Mighty Mitten Factory
The Mighty Mitten Factory makes mittens from repurposed woolen sweaters. They are lined with fleece for extra comfort and warmth and fit all ages and sizes from toddlers to adults.
Mystical Turnings
Mystical Turnings creates functional and artistic pieces out of wood native to the Columbia Valley. Each piece is a one of a kind.
Peacock & Lime
Peacock & Lime creates handcrafted artisan jewellery in contemporary, bohemian, hippie, steampunk, geek, literary, gypsy and vintage-inspired styles featuring natural gemstone beads, sterling silver, natural brass, glass beads, leather and vegan-friendly alternatives.
Plant Fibre
Plant Fibre creates unique pieces for the home with a nature aesthetic. Soft furnishings include cushions, bags, tea towels, and coasters with printed tree ring images on quality linen and felted pieces representing the river and mountains.
Sherpa Soles
Sherpa Soles are handmade felted wool slippers from the Himalayas to the Rockies. Designed in Canmore in collaboration with women in Nepal. For every pair of slippers sold, a pair of shoes is donated with soles4souls.
Sol Metal Designs
Sol Metal Designs was inspired by a love of recreation pursuits in the outdoors. The unique metal sculptures capture the essence of outdoor activities, such as skiing, climbing, snowboarding, hiking, etc.
Sparks Handcrafted Jewelry
Sparks is jewelry made with handmade glass beads and semi-precious stones.
Splat And Co.
Eco punk accessories for the whole family. Handcrafted from 100% Canadian wool from dryer balls, felting kits, merino knitwear and more!
Veronique Bottaro
Veronique is a local artist from Banff and her specialty is acrylic paintings, cards and magnets.
Violet Special Jewelry
Simple and sophisticated earrings handmade with love in Banff using sterling silver and semi-precious gems. 
Viva Felt
Sustainable wearable art, inspired by The Rocky Mountains, hand felted from a rich variety of animal and plant fibres.
White Owl Ceramic Studio
White Owl Ceramic Studio produces hand thrown, decorated and carved porcelain tableware and accessories.
Wonderland
Tiffany and her husband, Dean, sell handmade jewelry and small original visual art with mountain and biking themes. She also installs feather hair extensions.
The Wood Wizard
Woodworker Bill Wiegert crafts objects in exotic and domestic hardwoods (boxes, wooden toys, cutting boards, etc.).
The Festival Mountain Marketplace offers something for everyone.
Purchase the latest in gear and apparel from Festival partners and industry leaders
Browse and buy top-selling mountain books signed by your favorite authors
Book your next adventure
Purchase unique mountain gifts from a selection of the best local artisans
Registration:
If you are a new exhibitor interested in joining the Marketplace wait list please contact:
BanffMountainTradeshow@banffcentre.ca
Phone: 403.762.6142
When: November 2 – 4, 2018
Where: 
Eric Harvie Theatre Lobby, Banff Centre, 107 Tunnel Mountain Drive, Banff, Alberta
Hours:
Eric Harvie Theatre Lobby
Friday, November 2, 2018  ·  7 pm – 10 pm
Saturday, November 3, 2018  ·  8 am – 10 pm
Sunday, November 4, 2018  ·  8 am – 4 pm
Laszlo Funtek - Studios 222 and 224
Friday, November 2, 2018  ·  7 pm – 10 pm
Saturday, November 3, 2018  ·  10 am – 8 pm 
Sunday, November 4, 2018  ·  10 am – 4 pm

2018 Eric Harvie Theatre Lobby Exhibitors:
2018 Laszlo Funtek 222 Exhibitors
2018 Laszlo Funtek Room 224 Exhibitors