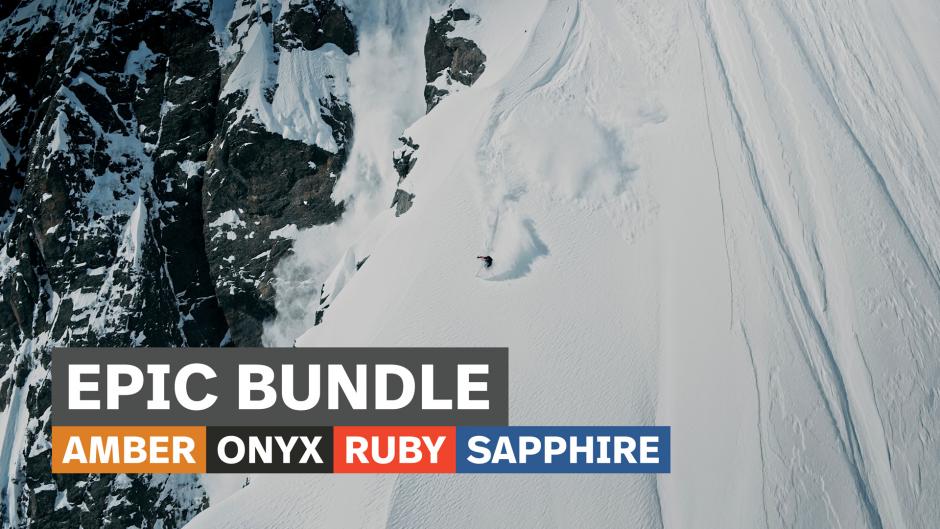 2020/21 Virtual World Tour 

–

 Epic Bundle

Watch four sets of films! Bringing adventure to the comfort of your home. Enjoy some of the favourite films from the 2020 Festival along with special tour edits and selections. Use the film listings below to explore information on all the films within the program. 

Programs include: 
Amber | Onyx | Ruby | Sapphire

Film Program Length: Each program is approximately 2 hours. 
Now available for rent 

The Epic Bundle costs USD $52, and has a 14-day total rental period (time starts ticking once you start watching).

The rental period begins immediately upon viewing (as soon as you press play). 

You will need to have an internet or wifi connection to view the films, as they are available only through online streaming (not download). Note: The only way to view the programs offline is via the Festival app, after the initial online purchase.

If you have technical questions, check out the Help Centre for more information.
---
Support your local tour host by viewing the online programs through their unique link, and they will receive a portion of the revenue! Check-in with your local tour host for more details on their link and find your host here: (USA/Canada).
Any personal information is collected under the authority of the Post-Secondary Learning Act and the Freedom of Information and Protection of Privacy (FOIP) Act for the purpose of managing your purchase, calculating taxes, evaluation, and, with your express consent, marketing communications. Your personal information may be disclosed where required by law for; reporting requirements, statistical, funding, planning or research purposes. Wherever possible, Banff Centre discloses aggregate, de-identified information. If you have any questions about the collection, use and protection of this information, please contact the FOIP Coordinator, Banff Centre for Arts and Creativity, 107 Tunnel Mountain Drive, Box 1020, Banff, Alberta T1L 1H5, 403.762.6100, foip@banffcentre.ca