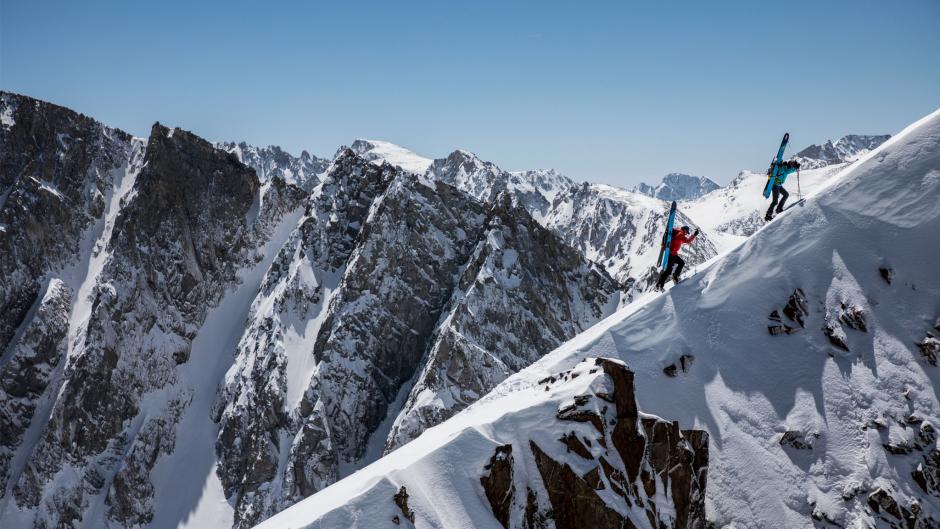 How To - Virtual Festival 
Below you'll find answers to your questions about buying passes and tickets, details on how to watch the films, and more.
Join us for nine days filled with tales of remote journeys, ground-breaking expeditions, and remarkable achievements, told by adventurers, photographers, authors, and filmmakers from around the world. #epicadventuresindoors #nineepicdays
Note: The Festival ends Sunday, November 8 at 11:59 pm (midnight) MST. Films won't be available to watch after that time.
How to: Watch the Virtual Festival
Viewing Your Content   
Follow the link to purchase the product you want to buy. (e.g. Festival Pass or Individual film screening) 
Create an account and complete the transaction on the purchase page
You'll now see 'Watch Now' on the program, and you can start viewing if it's within the viewing period for that program during the Festival dates
All of the products you've purchased will be available to see in your 'Passes + Films' tab on the platform. 
You can watch the programs/screenings as many times as you like within the viewing period.
The Festival ends Sunday, November 8 at 11:59 pm (midnight) MST. Films won't be available to watch after that time.
---
Online Platform Details
We have a customized streaming platform for the festival, which you can check out at filmfest.banffcentre.ca to take a look at before making any purchases. 
The platform can be viewed on a web browser, so you don't need to download any other software before viewing it. If you'd like to get a feeling for what the viewing experience is like from the web, you can head to the 'Browse' tab and watch the Treaty 7 Land Acknowledgement video, or alternatively, you can sign up for the Free Content subscription (which is free) to view all of the other free content on this page.
 
If you'd prefer to watch on your iOS or Android device, our Banff Mountain Festival App is now available for download in the app store. More Information here. 
(note that transactions need to take place on the web). 
iOS and Android apps are not required for any viewing - any purchase can be watched directly from your web browser.
---
Online Platform Help 
Having issues? Check out the help page or contact customer support.
How to: Festival Passes and Tickets
For a full break down visit our passes and tickets page.
Individual Tickets
Tickets to individual films and events will be available Oct. 30 - Nov. 8.
Events begin Oct. 31 with more events added throughout the Festival.
Questions about passes or challenges with a purchase? Contact: banffmountainfestival@banffcentre.ca
The Fine Print:
Tickets are non-refundable.
All Canadian taxes are included in the price. (Depending on your international location, additional taxes may be added at the time of purchase.)
Program subject to change.
Festival Pass: The Best Festival Value - No longer available for purchase. 
Don't miss endless adventures from the comfort of your own home from October 31 to November 8.  
75 films to watch. Includes 40 events including curated film programs, author events, and guest speakers. 
One price - you can enjoy the Festival with your entire household!
$150 CAD
Only available to purchase until November 3.
Supporter Passes
Or find out about these special supporter passes: 
Rundle Supporter Pass $500
Everest Patron Pass $1000
How to: Virtual Beer Tent
Join us live on Zoom each day of the festival, for a round table discussion with filmmakers and authors, followed by a Q&A with the audience – that's you! 
Come with a nice beverage and questions for your favorite films and books! View the beer tent schedule to find times and details.  
For more information visit our Virtual Beer Tent page. 
Virtual Mountain Marketplace
Browse and buy the latest gear from Festival partners at our 2020 Virtual Marketplace! 
Gear includes branded merchandise as well as a variety of anything you might want for your next adventure.
Film Festival Merchandise
Special Offer: Smartwool Gift Card
As a thank you for your festival purchase, you can receive a $15 Smartwool gift card, valid on a $75+purchase on Smartwool sites (for residents of Canada, the US, and select European countries until March 31, 2021). 
You'll be sent a link in your email confirmation of your Festival purchase.
FAQ: Marketplace & Virtual Beer Tent
Where and when can I find the virtual Mountain Marketplace?
The Virtual Mountain Marketplace is now live! Browse Special Edition Festival Products as well as vendor booths from all of our amazing Partners. 
I heard there's going to be a virtual beer tent – tell me more!
We'll be running a daily beer tent via Zoom – this event will be open to the public and free for everyone to join. 
There will be daily special guests (festival filmmakers, authors, and speakers), sharing stories and answering questions about their films, books, and projects. Unfortunately, we can't supply the beer!
For information and details please visit our Virtual Beer Tent page.