September 4 | Virtual String Quartet Festival
Virtual Festival Day 4
4 pm | Talk: Composing for String Quartet - Watch Now!
6 pm | Concert: Jan Lisiecki, Piano: From the Rolston Recital Hall - Watch Now!
Talk: Composing for String Quartet: A conversation with Ana Sokolović and Dinuk Wijeratne
Barry Shiffman will discuss BISQC's Canadian Commission ROUND with 2010 composer Ana Sokolović (Commedia dell'arte) and introduce Dinuk Wijeratne who is commissioned to compose the work for BISQC 2022. 
Includes performances of the following compositions:
Commedia del Arte by Ana Sokolović
String Quartet No. 3 by Vivian Fung
Learn more about the guest speakers below. 
Concert: Jan Lisiecki, Piano: From Banff Centre's Rolston Recital Hall  
The link to view will be available day of the performance. 
Learn more about pianist Jan Lisiecki below. 
Program:
Chopin Recital in Rolston Recital Hall, Banff Centre
Ballade No. 4 
Nocturnes Op. 27 
Nocturnes Op. 9, No. 1 & 2 
Nocturnes Op. 48, No. 1 
Andante Spianato & Grande Polonaise
Frédéric Chopin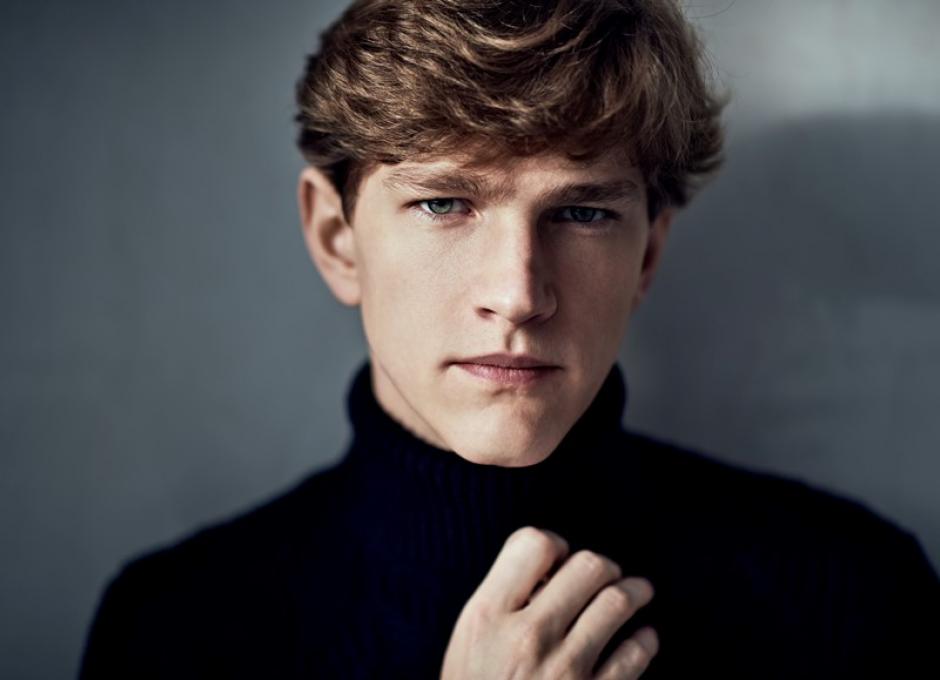 Jan Lisiecki Biography
 Jan Lisiecki's interpretations and technique speak to a maturity beyond his age. At 25, the Canadian performs over a hundred yearly concerts worldwide, and has worked closely with conductors such as Antonio Pappano, Yannick Nézet-Séguin, Daniel Harding, and Claudio Abbado.
Following his acclaimed Night Music recitals, Lisiecki recently presented both a new solo recital programme and a Beethoven Lieder cycle with baritone Matthias Goerne, among others at the Salzburg Festival. Recent return invitations include Boston Symphony Orchestra, The Philadelphia Orchestra, Filarmonica della Scala, Orchestra dell'Accademia Nazionale di Santa Cecilia, and Orpheus Chamber Orchestra for performances at Carnegie Hall and Elbphilharmonie Hamburg. Lisiecki has appeared with the New York Philharmonic, San Francisco Symphony, Staatskapelle Dresden, Bavarian Radio Symphony and London Symphony Orchestra.
Having signed an exclusive contract with Deutsche Grammophon at fifteen, Lisiecki's sixth album for the label sees him leading the Academy of St Martin in the Fields from the piano for all five Beethoven concertos. The September 2019 release, recorded live from Konzerthaus Berlin, is the first within the label's celebration of the Beethoven Year 2020. In March 2020, Deutsche Grammophon released Beethoven Lieder with Matthias Goerne, which was recently awarded the Diapason d'Or. Earlier recordings have been awarded with the JUNO and ECHO Klassik.
At eighteen, Lisiecki became both the youngest ever recipient of Gramophone's Young Artist Award and received the Leonard Bernstein Award. He was named UNICEF Ambassador to Canada in 2012.
Jan Lisiecki is represented worldwide by Tanja Dorn at Dorn Music.
Ana Sokolović Biography
An important figure in contemporary music, Ana Sokolović has distinguished herself both in Canada and internationally.
A native of Serbia, the composer has been immersed in the arts all her life. Before taking up theatre and music, she studied classical ballet. She began her university composition studies in Serbia, finishing with her master's degree at the University of Montreal. 
Her lyric works have won over the hearts of a substantial public, including her opera Svadba, which "seems to invent a phonetic universe of the human heart" and evokes a "small-scale Sacre du Printemps" (Le Monde). Among others, this piece was directed by Dáirine Ní Mheadhra and Teodor Currentzis and has been performed over 50 times across the world. 
Pieces for voice, opera, orchestra and chamber music and the stage are evidence of her prolific work. Her musical language unites an immense creativity with the subtlety of her fine and complex writing, which is steeped in her roots and in different art forms. Thus, her language allows a force of imagination to move through her music and so plunges the listener into a vividly imagined world, in turn, illustrating the universal and theatrical character of her compositions. 
She has received many awards and prizes over the course of the years and in 2011-2012 her music was praised across the country through the initiative of the SMCQ. 
To date, a dozen recordings of her works have been produced. In addition to her activities as a composer, Ana Sokolović is also a professor of composition at the Université de Montréal.
 
Dinuk Wijeratne Biography
Sri Lankan-born Canadian Dinuk Wijeratne is a JUNO and multi-award-winning composer, conductor, and pianist who has been described by the Toronto Star as 'an artist who reflects a positive vision of our cultural future', and by the New York Times as 'exuberantly creative'. His boundary-crossing work sees him equally at home in collaborations with symphony orchestras and string quartets, tabla players and DJs, and takes him to international venues as poles apart as the Berlin Philharmonie and the North Sea Jazz Festival.
Dinuk was featured as a main character in 'What would Beethoven do?' – the documentary about innovation in Classical music featuring Eric Whitacre, Bobby McFerrin and Ben Zander. Dinuk made his Carnegie Hall debut in 2004 as a composer, conductor, and pianist, performing with Yo Yo Ma and the Silk Road Ensemble. A second Carnegie appearance followed in 2009, alongside tabla legend Zakir Hussain. Dinuk has also appeared at the Kennedy Center (Washington DC), Opera Bastille (Paris), Lincoln Center (New York), Teatro Colón (Buenos Aires), Sri Lanka, Japan, and across the Middle East.
Dinuk grew up in Dubai before taking up composition studies at the Royal Northern College of Music (RNCM), Manchester, UK. In 2001, he was invited by Oscar-winning composer John Corigliano to join his studio at New York's Juilliard School. Conducting studies followed at New York's Mannes College of Music under David Hayes, and doctoral studies at the University of Toronto under Christos Hatzis.
Dinuk has composed specially for almost all of the artists and ensembles with whom he has shared the stage; to name a few: Suzie LeBlanc, Sandeep Das, Kinan Azmeh, James Ehnes, Andrew Armstrong, Bev Johnston, Tim Garland, John Dankworth, Nikki Iles, Julian Argüelles, Victor Mendoza, Buck 65, Skratch Bastid, Joseph Petric, Nick Halley, Ed Thigpen, Pandit Ramesh Misra, Adrian Spillett, David Jalbert, Kevork Mourad, Mayookh Bhaumik, Yolande Bavan, Christina Courtin, MIR, the Afiara & Cecelia String Quartets, the Apollo Saxophone Quartet, TorQ & 4-Mality Percussion Quartets, McGill Percussion Ensemble, the New Juilliard Ensemble, Onelight Theatre, Symphony Nova Scotia, and the orchestras of Toronto, Vancouver, Calgary, Edmonton, Buffalo, Illinois, Fresno, Windsor, and KwaZulu Natal (South Africa). Dinuk is also a creativity consultant, and works with private clients as well as the Rebanks Fellows of Toronto's Glenn Gould School.
A passionate educator, Dinuk is a founding faculty member at the Lunenburg Academy of Music Performance (LAMP), and enjoyed a 13-year tenure as Music Director of the Nova Scotia Youth Orchestra. He is the recipient of the Canada Council Jean-Marie Beaudet award for orchestral conducting; the NS Established Artist Award; NS Masterworks nominations for his Tabla Concerto and piano trio Love Triangle; double Merritt Award nominations; Juilliard, Mannes & Countess of Munster scholarships; the Sema Jazz Improvisation Prize; the Soroptimist International Award for Composer-Conductors; and the Sir John Manduell Prize – the RNCM's highest student honor. His music and collaborative work embrace the great diversity of his international background and influences.
 
Barry Shiffman Biography
Barry Shiffman enjoys a diverse career as a musician, educator, and administrator. He was co-founder of the St. Lawrence String Quartet (SLSQ) and currently serves as both the Associate Dean and Director of Chamber Music at Glenn Gould School, and Director of the Phil and Eli Taylor Performance Academy for Young Artists at the Royal Conservatory of Music in Toronto. 
During his 17 years with the SLSQ he appeared in over 2,000 concerts in venues around the globe, and recorded several critically acclaimed discs under an exclusive contract with EMI Classics. While with SLSQ, Shiffman served as artistin-residence at Stanford University from 1998 to 2006 and as visiting artist at the University of Toronto from 1995 to 2006. 
Shiffman has also served in numerous roles at Banff Centre, including Director of Music Programs (2006-2010), Artistic Director of Summer Classical Music Programs (2010-2016), and Director of the Banff International String Quartet Competition since 2006. During his tenure at Banff Centre he introduced new programming in classical music performance, composition, popular music, and jazz and oversaw the dramatic growth of the Banff International String Quartet Competition, including the successful launch of the Banff Centre International String Quartet Festival in 2017.
In 2018, Shiffman was appointed Artistic Director of Rockport Music in Massachusetts, overseeing all classical programming for the organization including a five-week summer chamber music festival at the venerable Shalin Liu Performance Center. From 2009-2017, he was Executive Artistic Director of Music in the Morning Concert Society in Vancouver. A sought-after juror, he has served on the violin jury of the Tchaikovsky and Montreal Violin Competitions, and the String Quartet Competitions of London Wigmore Hall, Lyon, and Geneva.
Shiffman received his formal studies at the Royal Conservatory in Toronto, University of Toronto, Utrecht Conservatory, Hartt School of Music, Juilliard School, and Yale University. Summer studies included Banff Centre, Tanglewood, and Aspen. He is also  the recipient of the Longy School's Nadia Boulanger Prize for Excellence in the Art of Teaching, and an Honorary Doctorate from the University of Calgary.
 
Talk: Canadian Commission Composers
Supporters
Lead Supporter
Sir Jack Lyons Charitable Trust 
Supporters
Jack Chetner
Maureen and Joe Katchen 
MacLachlan Ridge Family