September 5 | Virtual String Quartet Festival
Virtual Festival Day 5
4 pm | Talk: Kronos Quartet's Fifty for the Future Project - Watch Now!
6 pm | Concert: New Orford String Quartet with Ema Nikolovska and Philip Chiu - Watch Now!
Talk: Kronos Quartet's Fifty for the Future Project: a conversation with David Harrington
Barry Shiffman and David Harrington (Kronos Quartet) in conversation about Fifty for the Future and more! 
Includes performances of the following compositions: 
Satellites by Garth Knox 
Shutter Island by Laurie Anderson
Sivunittinni by Tanya Tagaq

Learn more about the guest speakers below.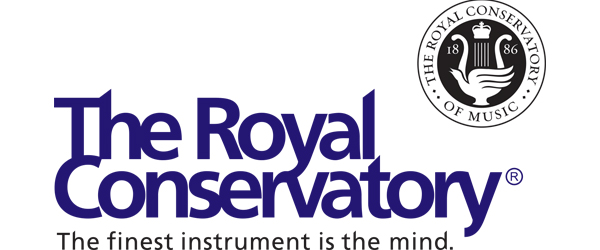 Concert: New Orford String Quartet with Mezzo-Soprano Ema Nikolovska and Philip Chiu, Piano
From the Isabel Bader Centre for Performing Arts,  Kingston, Ontario
The link to view will be available day of the performance. 
Learn more about the New Orford String Quartet, Mezzo-Soprano Ema Nikolovska, and pianist Philip Chiu below. 
Due to COVID-19 travel restrictions, violist Eric Nowlin was unable to perform with the New Orford String Quartet for this performance. Viola is performed by Barry Shiffman.
Program:
Chanson perpétuelle, Op. 37   Ernest Chausson
Chanson perpétuelle Translation
Piano Quintet in F minor, Op. 34   Johannes Brahms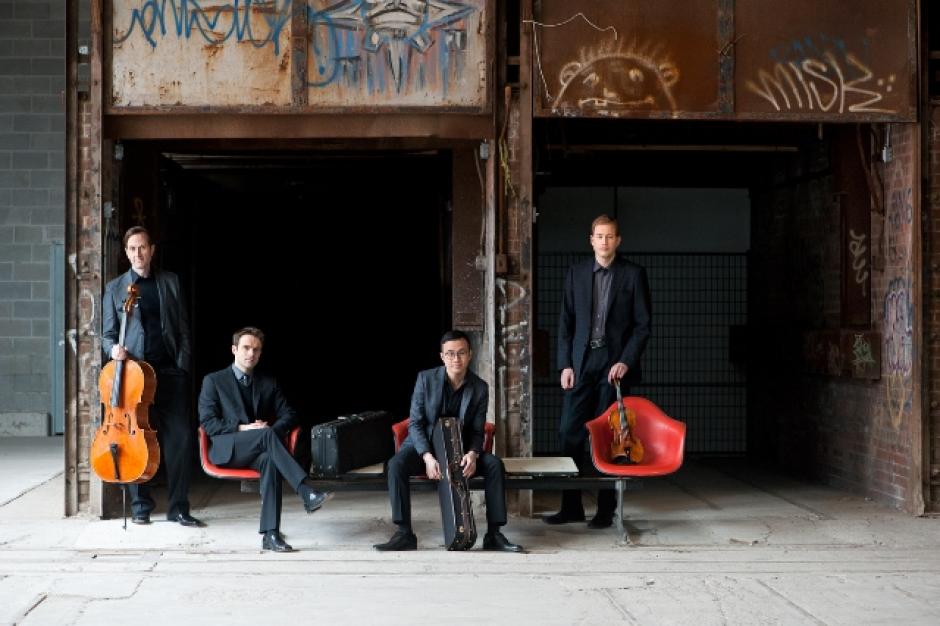 New Orford String Quartet Biography
Jonathan Crow and Andrew Wan, Violins
Eric Nowlin, Viola
Brian Manker, Cello
"These four string virtuosos animate every note with uncommon power and passion as well as elegance. Listen and weep." – The Toronto Star
Four musicians with equally stellar pedigrees formed the New Orford String Quartet with the goal of developing a new model for a touring string quartet.  Their concept – to bring four elite orchestral leaders together on a regular basis over many years to perform chamber music at the highest level – has resulted in a quartet that maintains a remarkably fresh perspective while bringing a palpable sense of joy to each performance. The Toronto Star has described this outcome as "nothing short of electrifying."
Consisting of the concertmasters and principal cellist and violist of the Montreal, Detroit, and Toronto Symphonies, the New Orford String Quartet has seen astonishing success, giving annual concerts for national CBC broadcast and receiving unanimous critical acclaim, including two Opus Awards for Concert of the Year, and a 2017 JUNO Award for Canada's top Chamber Music Recording. Recent seasons have featured return engagements in Chicago, Montreal and Toronto, as well as their New York City debut on Lincoln Center's Great Performers series.
The original Orford String Quartet gave its first public concert in 1965, and became one of the best-known and most illustrious chamber music ensembles. After more than 2,000 concerts on six continents, the Orford String Quartet gave its last concert in 1991. Two decades later, in July 2009, the New Orford String Quartet took up this mantle, giving its first concert for a sold-out audience at the Orford Arts Centre. The New Orford has since gone on to perform concerts throughout North America and lead residencies at the University of Toronto, Schulich School of Music, Mount Royal University, and Syracuse University. In September 2017 the Quartet became Ensemble in Residence at the University of Toronto, and was recently named Artistic Directors of the Prince Edward County Music Festival, where they made their curatorial debut in September 2018.
In 2011, the Quartet recorded its debut album of the final quartets of Schubert and Beethoven, released by Bridge Records to international acclaim. The recording was hailed as one of the top CDs of 2011 by La Presse and CBC In Concert and nominated for a JUNO Award in 2012. Critics have described the recording as "…flawless… a match made in heaven!" (Classical Music Sentinel); "a performance of rare intensity" (Audiophile Audition); and "nothing short of electrifying… listen and weep." (The Toronto Star). Their follow-up album of the Brahms Op.51 Quartets was equally well-received, and received the 2017 JUNO for best chamber music album.
The New Orford is dedicated to promoting Canadian works, both new commissions and neglected repertoire from the previous century. New Orford String Quartet projects have included performances of major Canadian string quartets from the 20th century including works by Glenn Gould, Sir Ernest MacMillan, Jacques Hétu, R. Murray Schafer, and Claude Vivier, as well as commissions of new works from composers such as Francois Dompierre, Gary Kulesha, Airat Ichmouratov and Tim Brady. The Quartet thrives on exploring the rich chamber music repertoire; recent collaborations include those with pianists Marc-André Hamelin and Menahem Pressler.
The Quartet regularly tours in the major cities of North America, including Washington, D.C., Toronto, and Los Angeles; at the same time, the members feel strongly about bringing this music to areas that don't often hear it, and as a result perform frequently in remote rural locations. As part of their leadership positions at the major orchestras in Montreal, Toronto and Detroit, each member of the Quartet regularly has the opportunity to perform as a soloist with his orchestra. The New Orford String Quartet is Artist in Residence at the University Club of Toronto.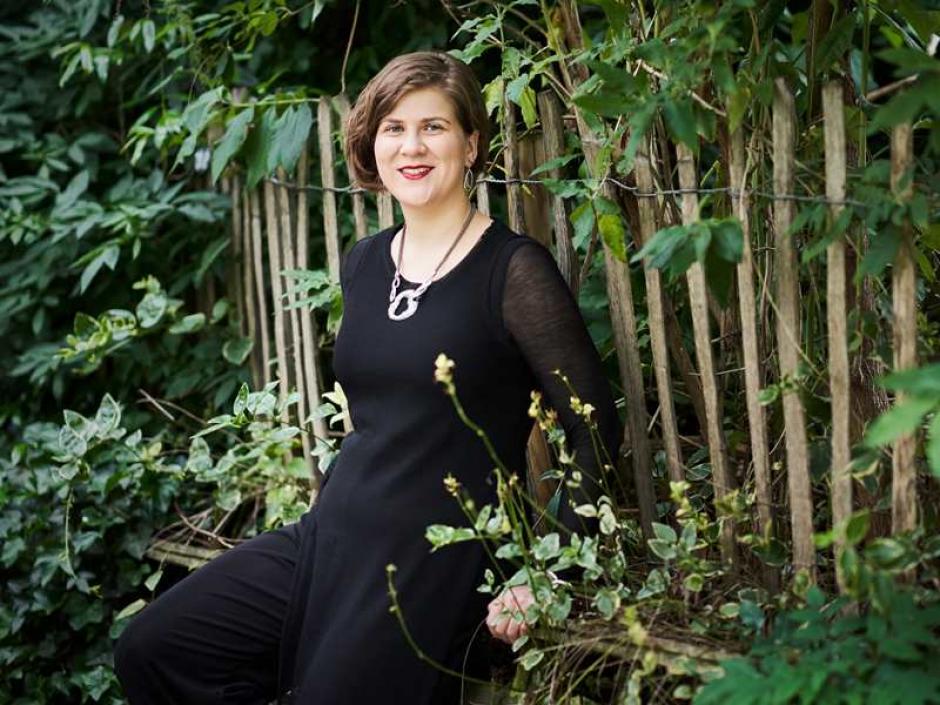 Ema Nikolovska Biography
In 2019 Ema Nikolovska was selected as a BBC New Generation Artist, won 1st Prize 'the Eugène Panebakker LiedDuo Award' with Michael Sikich at the International Vocal Competition in 's-Hertogenbosch, the Ferrier Loveday Song Prize at the Kathleen Ferrier Awards, and was selected by Young Classical Artists Trust.
Born in Macedonia, Ema grew up in Toronto where she studied voice with Helga Tucker and completed an undergraduate degree in violin at The Glenn Gould School. She received her Masters at the Guildhall School of Music & Drama (with Professors Susan McCulloch and Rudolf Piernay) where she won the Guildhall Wigmore Prize, and is currently on the Opera Course. 
Awards during her studies include the Gerald Moore Award Singers' Prize, 2nd prize at the Helmut Deutsch International Lied Competition in 2018, winner of the Oxford Lieder Young Artists Platform, First and Audience Prize at the Maureen Lehane Vocal Awards.  
This season Ema makes her debut at the Lucerne Festival with Sir András Schiff,  appears as soloist with the BBC Symphony Orchestra, and returns to the Boulez-Saal, Wigmore Hall and Heidelberger-Frühling Festivals. She performs the roles of Celia (La fedeltà premiata), Sister Edgar (The Angel Esmeralda) and Dido (Dido and Aeneas) with Guildhall Opera.  In autumn 2020 she joins the Berlin Staatsoper International Opera Studio.
Highlights over the last year include a Schubert recital with Malcolm Martineau at the Pierre Boulez Saal, her debut at Wigmore Hall, singing in the final of the Guildhall Gold Medal in the Barbican Hall, and a performance of Ligeti's Síppal, dobbal, nádihegedüvel broadcast by Radio 3. She joined Verbier Academy's Atelier Lyrique and the Creative Dialogue XI Symposium led by Kaija Saariaho. 
Passionate about song, Ema has been part of Graham Johnson's Song Guild at Guildhall, Thomas Hampson's Lied Akademie at the Heidelberger-Frühling Music Festival, the Britten-Pears Young Artist, Les Azuriales, the Music Academy of Villecroze and Franz-Schubert Institut programmes.
Ema is grateful to the Sylva Gelber Grant, the Canadian Centennial Scholarship Fund, the Shipley Rudge Scholarship, London Syndicate and The Countess of Munster Musical Trust for supporting her studies.
This season Ema returns to the Boulez Saal, Heidelberger-Frühling and Oxford Lieder Festivals. She performs the roles of Celia in Guildhall Opera's productions of La fedeltà premiata by Haydn, and Sister Edgar in a commission by Lliam Paterson The Angel Esmeralda.  Concert appearances include performances of Beethoven's Symphony No.9 in Berlin Cathedral and recitals at Lille Opera House and Glenarm in Belfast.  In autumn 2020 she joins the Berlin Staatsoper International Opera Studio.
ADD YCAT LOGO TO EMA's info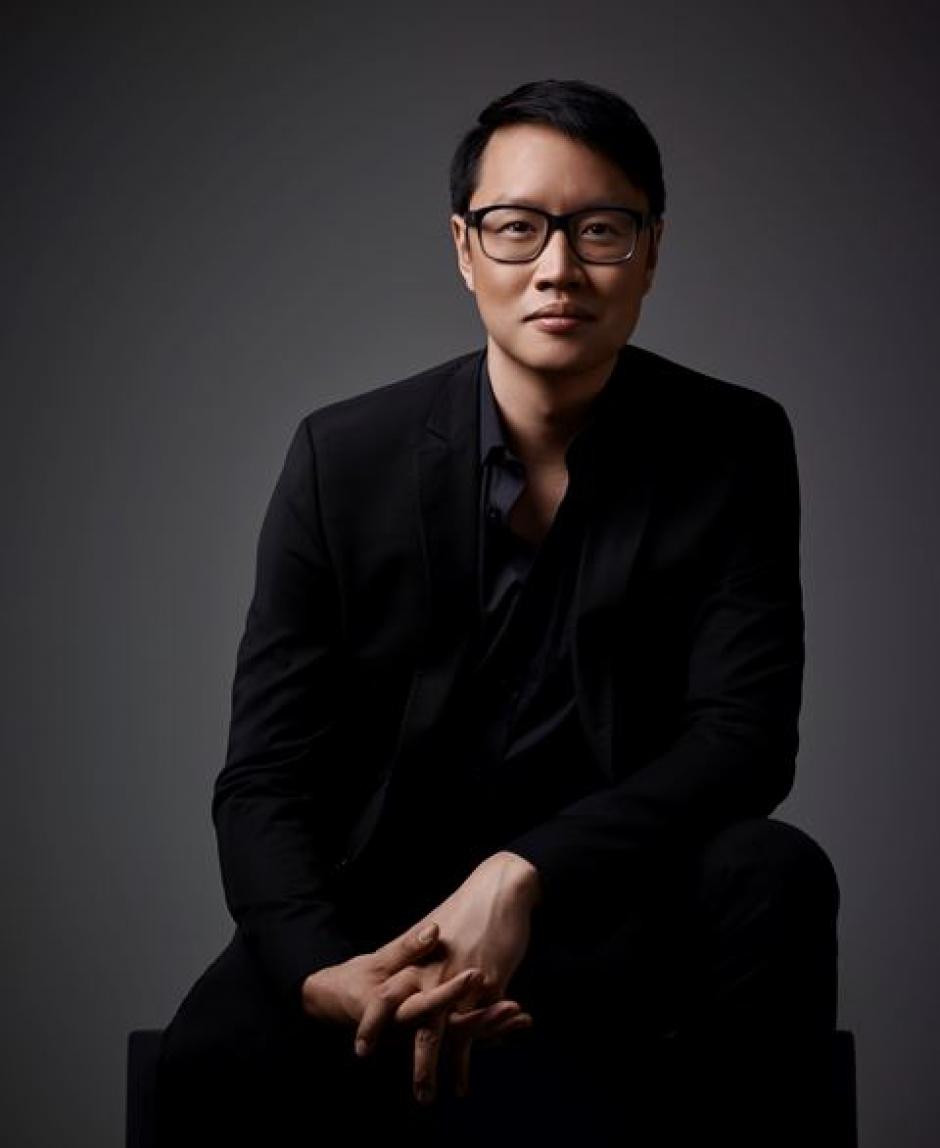 Philip Chiu Biography
"A pianist-painter who transforms each musical idea into a beautiful array of colors" (La Presse), Philip Chiu is acclaimed for his brilliant pianism, sensitive listening, and a stage presence that eschews the hermit-pianist image in favour of openness, authenticity, and connection with audiences. Inaugural winner of the Mécénat Musica Prix Goyer ($125,000), Philip has become one of Canada's leading musicians through his infectious love of music and his passion for creation and communication. 
 
Philip concertizes extensively as soloist and chamber musician and has performed solo recitals and chamber music concerts in most major venues across Canada, as well as concert halls in France, Japan and the United States. He recently made his debut for the La Jolla Music Society in California in their 50th anniversary season, and will be appearing in Maine and Massachusetts in fall 2019. Chamber music partners have included James Ehnes, Emmanuel Pahud, Regis Pasquier, Noah Bendix-Balgley,  Bomsori Kim, Johannes Moser, and Raphael Wallfisch. He has a long-standing violin-piano duo with Jonathan Crow,  concertmaster of the Toronto Symphony Orchestra and violinist of the New Orford String Quartet. Philip is a veteran touring artist of Prairie Debut, Jeunesses Musicales Canada, and Debut Atlantic, having toured the country 14 times with their generous support. 
 
He immensely enjoyed programming four unique and imaginative concerts as Cecilia Concert's 2018/2019 Artist-in-Residence, and is looking forward to exploring new ideas as Artist-in-Residence for Montreal's La Chapelle Historique du Bon-Pasteur in 2020. He is also excited to debut with Kitchener-Waterloo Symphony and Maestro Andrei Feher in Poulenc's rarely performed Piano Concerto, as well as Vancouver Island Symphony with Maestro Pierre Simard, with Beethoven's Triple Concerto. Other upcoming projects include a recording/concert tour of John Burge's 24 Preludes for Solo Piano, as well as a recording/concert project with Pentaèdre, honouring the music of Jacques Hétu. 
 
In addition to his performing activities, Philip created the Collaborative Piano Program at the Domaine Forget International Academy and consulted for national and international competitions as a recognized expert in collaborative piano. He regularly juries for provincial, national, and international competitions. Philip has recorded for Warner Music, Analekta, ATMA Classique,  and CBC Music. He can be heard on BBC Radio 3, France Musique, ICI Musique, and CBC Music. 
 
He is eternally grateful for the support of Mécénat Musica, the Sylva Gelber Music Foundation, and the Canada Council for the Arts. Philip also wishes to thank his teachers and mentors; notably, Marc Durand, Jenny Regehr, Susan Steele, and the late Peter Longworth. 
 
He is a graduate of the Young Artists' Performance Academy (now the Phil and Eli Taylor Performance Academy for Young Artists)  and holds a Performance Diploma from the Glenn Gould School of the Royal Conservatory of Music. 
 
Philip is represented by Andrew Kwan Artists Management.
David Harrington Biography
David Harrington is the founder and Artistic Director of the Kronos Quartet. For more than 40 years, the San Francisco-based group – Harrington (violin), John Sherba (violin), Hank Dutt (viola), and Sunny Yang (cello) – has combined a spirit of fearless exploration with a commitment to continually reimagine the string quartet experience. In the process, Kronos has become one of the world's most celebrated and influential ensembles, performing thousands of concerts, releasing more than 60 recordings, collaborating with an eclectic mix of composers and performers, and commissioning over 950 works and arrangements for string quartet. They have won over 40 awards, including a Grammy Award and the prestigious Polar Music and Avery Fisher Prizes.
Barry Shiffman Biography
Barry Shiffman enjoys a diverse career as a musician, educator, and administrator. He was co-founder of the St. Lawrence String Quartet (SLSQ) and currently serves as both the Associate Dean and Director of Chamber Music at Glenn Gould School, and Director of the Phil and Eli Taylor Performance Academy for Young Artists at the Royal Conservatory of Music in Toronto. 
During his 17 years with the SLSQ he appeared in over 2,000 concerts in venues around the globe, and recorded several critically acclaimed discs under an exclusive contract with EMI Classics. While with SLSQ, Shiffman served as artistin-residence at Stanford University from 1998 to 2006 and as visiting artist at the University of Toronto from 1995 to 2006. 
Shiffman has also served in numerous roles at Banff Centre, including Director of Music Programs (2006-2010), Artistic Director of Summer Classical Music Programs (2010-2016), and Director of the Banff International String Quartet Competition since 2006. During his tenure at Banff Centre he introduced new programming in classical music performance, composition, popular music, and jazz and oversaw the dramatic growth of the Banff International String Quartet Competition, including the successful launch of the Banff Centre International String Quartet Festival in 2017.
In 2018, Shiffman was appointed Artistic Director of Rockport Music in Massachusetts, overseeing all classical programming for the organization including a five-week summer chamber music festival at the venerable Shalin Liu Performance Center. From 2009-2017, he was Executive Artistic Director of Music in the Morning Concert Society in Vancouver. A sought-after juror, he has served on the violin jury of the Tchaikovsky and Montreal Violin Competitions, and the String Quartet Competitions of London Wigmore Hall, Lyon, and Geneva.
Shiffman received his formal studies at the Royal Conservatory in Toronto, University of Toronto, Utrecht Conservatory, Hartt School of Music, Juilliard School, and Yale University. Summer studies included Banff Centre, Tanglewood, and Aspen. He is also  the recipient of the Longy School's Nadia Boulanger Prize for Excellence in the Art of Teaching, and an Honorary Doctorate from the University of Calgary.
 
Talk: In Conversation with David Harrington
Supporters
Lead Supporter
Sir Jack Lyons Charitable Trust 
Supporters
Jack Chetner
Maureen and Joe Katchen 
MacLachlan Ridge Family