Evolution: Classical 2022
Performing Arts - Music | Online & In-Person
Program Information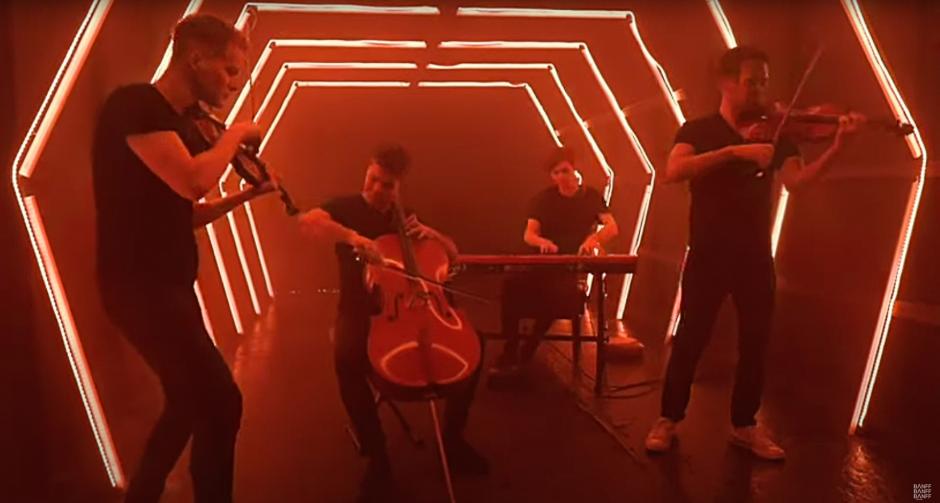 Overview
Evolution: Classical is an innovative artist development program for instrumentalists and vocalists who are in the early stages of career development and are interested in exploring and expanding the traditions and conventions that define their artistic practice. Led by the Gryphon Trio, Evolution: Classical brings participants together with international performing artists, thought leaders and creative innovators to collectively explore the challenges and choices that emerging, entrepreneurial artists encounter as they make the decisions that determine their way forward. 
The program provides a supportive, inclusive and inspiring environment in which participants working in traditional and non-traditional collaborative entities investigate and reconsider the "why" that motivates their artistic choices, and that reflects the depth and authenticity of their work. This hybrid program is centred around a unique concert curation and presentation process that commences with a ten-day online component between May 16 and 27 and continues in person on the Banff Centre campus from June 19 - July 7.
What does the program offer?
Evolution: Classical will unfold in two sessions, Session One taking place online between May 16-27 and Session Two taking place on campus between June 19-July 7. Applicants must be available to take part in both sessions in order to be considered for participation. 
Session One online via Zoom: May 16-27 
Over the course of ten 90-minute Zoom meetings participant entities will have the opportunity to engage the mentor/participant group in a "talk and play" presentation of their proposed curations. The process is designed to establish an inclusive and supportive community and provide feedback that ensures preparedness for the on campus experience. 
Session Two on campus: June 20-July 7 The schedule will include daily group meetings, individual music and curation development coachings, performances on and off campus, as well as sessions focused on deep listening, improvisation and movement, career development, public speaking, Alexander technique and Pilates practices, collaboration, right relations, and diversity/equity/inclusion. The Evolution: Classical experience concludes with a concert presentation of  participant's curations. 
Who Should Apply?
This program is primarily designed for musicians with Conservatory/University Western classical music training. Collaborative entities specializing in other music traditions and creative disciplines with at least one classically trained member are also welcome to apply. Although solo applications will be considered, applicant groups of two or more individuals will be given priority consideration.
At the time of application candidates will be required to submit a curated set list that is approximately 45" in duration, together with a descriptive narrative/program note that provides a detailed rationale for the curation. 
Applicants are encouraged to curate set lists that stretch beyond traditional western classical programming conventions. Set lists can feature any style of music that applicants are able to perform, including fragments and/or movements of larger works, arrangements and improvisations. Curations can also include non-musical elements such as poetry recitation, staging, lighting, amplification and projection. All musical and non-musical components must be described in detail in the supporting rationale. 
Click here to view the Evolution Classical 2021 curations.
For full details on vaccination requirements, masking, safety protocols, and COVID related policies please visit: www.banffcentre.ca/covid-19-measures   
What's Included
Participants will explore the virtual online stage as a component of a long-term audience engagement strategy
Your program fee includes a single bedroom on the Banff Centre campus for the duration of your program.
Get connected with other artists on campus and focus on your projects in a creative environment while we take care of the day-to-day essentials.
Using a credit-based system to dine on campus, our flexible meal plans allow you to select meals according to your own needs during your stay.
The Full Flex meal plan includes $58 credit per day, equivalent to breakfast, lunch and dinner at our buffet service.
Enjoy special artist rates for ticketed performances or complimentary access to events.
Enrich your experience and get to know other artists on campus by taking advantage of the activities and support provided by our Participant Resources team.
Demo recordings: you'll have the option to record up to 30 minutes of music at a reduced rate as part of your program. These recordings are intended to be used for auditions or personal promotion, not for commercial purposes.
Studio recordings: commercial recordings can also be integrated into a music residency at normal rates.
Limited access to the Paul D. Fleck Library and Archives.
Although the doors remain temporarily closed, you can still access a wide range of books, periodicals, recordings and scores through our digital databases available on the digital resources page, and physical items through our curbside pick-up service. 
Fees & Financial Assistance
Application Fees: $65 for individuals or groups. ($35 for applicants who identify as Indigenous)
Individual group members must pay an additional registration fee of $35 on acceptance. 
*Financial Aid of 100% is available to cover tuition, and Financial Aid of 50% is available to offset food and accommodation costs
If you would like to be considered, please complete the Financial Aid section when uploading your supporting materials to SlideRoom.
Application fees are not refundable.
Banff Centre will issue official tax receipts for eligible tuition fees and financial assistance and awards as required by the Income Tax Act. You will receive a T2202 (Tuition and Enrolment Certificate) for eligible tuition fees paid and a T4A (Statement of Pension, Retirement, Annuity, and Other Income) for applicable financial assistance and awards.
Help fund your experience at Banff Centre! View a compiled list of external national and international opportunities here. 
How to Apply
Additional Information
If you are applying as an individual, you must complete both the online application form (including $65 processing fee) and a SlideRoom application.
If you are applying as an ensemble, the ensemble leader must complete both the online application form (including $65 processing fee) and a SlideRoom application. Please submit only one SlideRoom application per group. There will be a $35 registration fee of each member upon acceptance to the program.
Adjudication
Participants are selected by impartial adjudicators on the basis of their submitted material. In addition to artistic merit, consideration will be given to the likelihood that the artist's work will benefit from the program.
Please note, application fees are non-refundable and go towards supporting the review of each program application and the adjudication process. All submitted applications are reviewed by a panel of adjudicators, and due to the competitive nature of Banff Centre's programs, we do not provide feedback on applications or guarantee acceptances into programs. All applicants will be notified of their application status via email following adjudication.
All programs, faculty, dates, fees, and offers of financial assistance are subject to change. Program fee is subject to applicable taxes. Non-refundable fees and deposits will be retained upon cancellation. Any other fees are refunded at the discretion of the Banff Centre. The application deadline is 11:59 p.m. Mountain Standard Time.