Learn more about Banff Centre's COVID-19 Vaccination Requirements and on-campus measures here.
Please subscribe to our mailing list to keep informed on upcoming programs.
Evolution: Classical - Online 2021
Program Information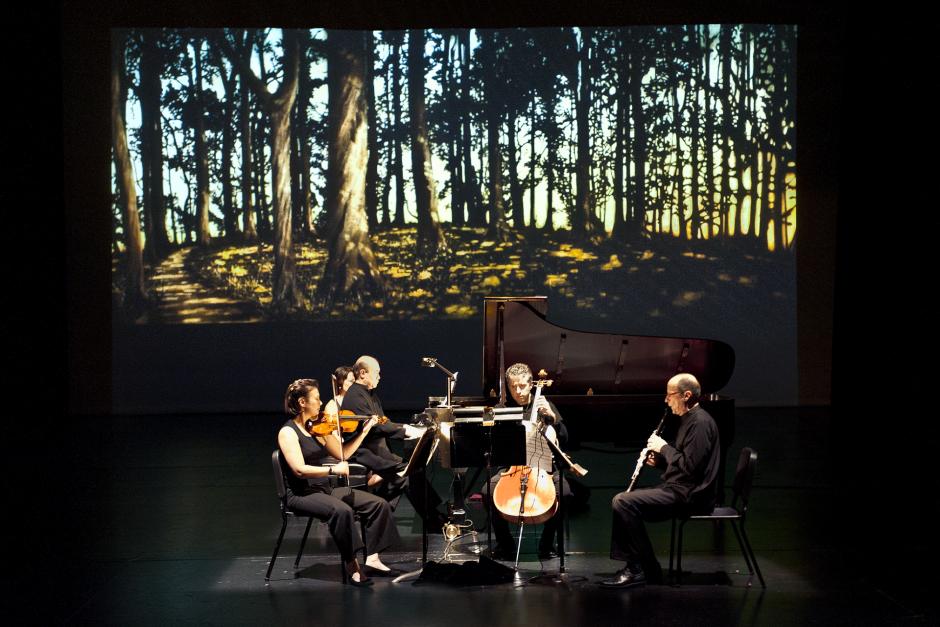 Overview
Evolution: Classical is an artist development program for classically trained instrumentalists and vocalists who wish to expand their perspective beyond the tradition. Led by the Gryphon Trio, Evolution: Classical brings participants together with international performing artists, thought leaders and creative innovators to collectively explore the challenges and choices that emerging, entrepreneurial artists encounter as they make the decisions that determine their way forward. 
 
Inspired, challenged, and supported, participants will be encouraged to embrace their passion and power, develop their unique artistic point of view, and set a course for a sustainable career in an increasingly complex world
What does the program offer?
 Evolution: Classical is intended to supplement previous university and/or conservatory training with workshops, coaching, lessons, lectures, and public performances. Evolution Classical is a four-week online program that will take place in two sessions. The daily schedule will include between three and four group and/or individual online interactions per day.
In preparation for Session 1 participants will be required to conceive and prepare a unique 45- to 60-minute musical program.
Participants with an established genre focus – early music, core classical, contemporary or classical/jazz/improv/global hybrid – are encouraged to curate musical set lists that break convention and include works that reach beyond their current areas of genre and stylistic preference and strength. Participant curations will be presented and discussed in Session One and further developed and prepared for online performance in Session Two.
From live streamed public events, to participant-driven "throw down" impromptu performances, the residency will allow participants to explore and consider the virtual online stage as a component of a long-term audience engagement strategy. 
Session One - May 10-22, 2021:  "Looking In"
Presentations, interactive group sessions and one-on-one sessions will explore and focus on artistic identity and authenticity, music making, programming conventions and curation, collaboration and right relations, diversity/equity/inclusion, career aspirations and goals; wellness. 
Session Two - August 2-14, 2021: "Reaching Out"
Presentations, interactive group sessions and one-on-one sessions will explore and focus on conveying artistic point of view through curation and presentation; music making project development and realization; audience engagement and retention; career plan development; and livestream performance production.
Evolution: Classical 2021 online edition has limited participant capacity. Although the 2021 core participant group will be determined by invitation, selected daily group meetings and presentations will be open to auditors.  If you are interested in auditing the program, please email Admissions@banffcentre.ca with a brief statement declaring your interest and requesting additional information.
 
What's Included
Participants will explore the virtual online stage as a component of a long-term audience engagement strategy
One on one sessions exploring artistic identity and program content
Stipend of $500 to support participation.
Fees & Financial Assistance
Application fee: $25 
*Scholarship of 100% will be applied to cover tuition fees for all participants.

** A stipend is available to support participation.
How to Apply
All programs, faculty, dates, fees, and offers of financial assistance are subject to change. Program fee is subject to applicable taxes. Non-refundable fees and deposits will be retained upon cancellation. Any other fees are refunded at the discretion of the Banff Centre. The application deadline is 11:59 p.m. Mountain Standard Time.