Sierra Nevada Virtual Beer Tent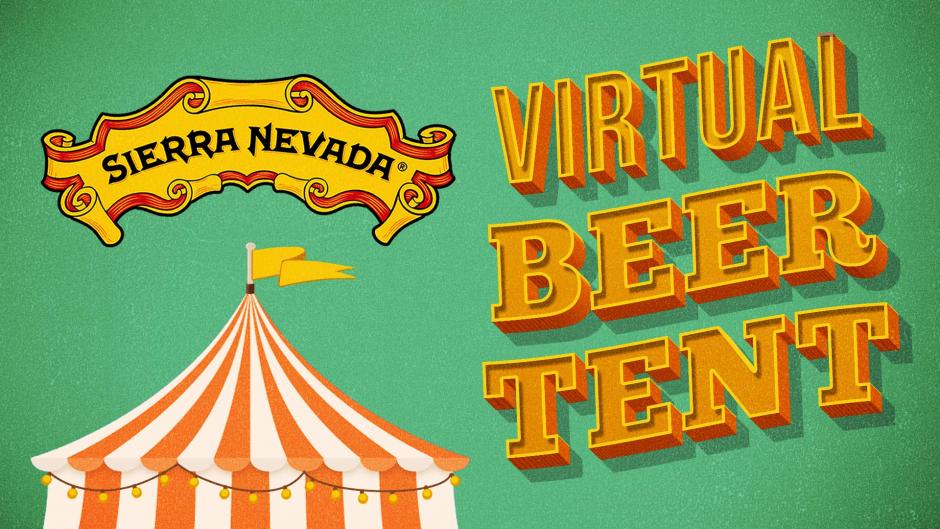 Grab a nice beverage (hot or cold) and join us every day for a live Q&A with filmmakers and authors from this year's virtual festival. 
Every day during the Festival, join us live on Zoom (see link below) for a round table discussion with filmmakers and authors, followed by a Q&A with the audience – that's you! Come with a nice beverage and questions for your favorite films and books!

View the daily schedule below to find out the times and details of which filmmakers and authors will be attending the beer tent.
---
The host will start the Zoom 5 minutes prior to the session 
Saturday, October 31
Saturday, October 31 @ 2:00p.m. MDT
Filmmakers from the following films will be attending:
Sunday, November 1
Sunday, November 1 @ 2:00p.m. MST
Featuring authors:
Monday, November 2
Monday, November 2 @ 5:00p.m. MST
Filmmakers from the following films will be attending:
Tuesday, November 3
Tuesday, November 3 @ 5:00p.m. MST
Filmmakers from the following films will be attending:
Wednesday, November 4
Wednesday, November 4 @ 5:00p.m. MST
Filmmakers from the following films will be attending:
Thursday, November 5
Thursday, November 5 @ 5:00p.m. MST
Filmmakers from the following films will be attending:
Friday, November 6
Friday, November 6 @ 5:00p.m. MST
Filmmakers from the following films will be attending:
Saturday, November 7
Saturday, November 7 @ 2:00p.m. MST
Filmmakers from the following films will be attending:
Sunday, November 8
Sunday, November 8 @ 2:00p.m. MST
Filmmakers from the following films will be attending:
With Support From